Why the state shouldn't own our organs
Presumed consent for organ donation is misguided and illiberal.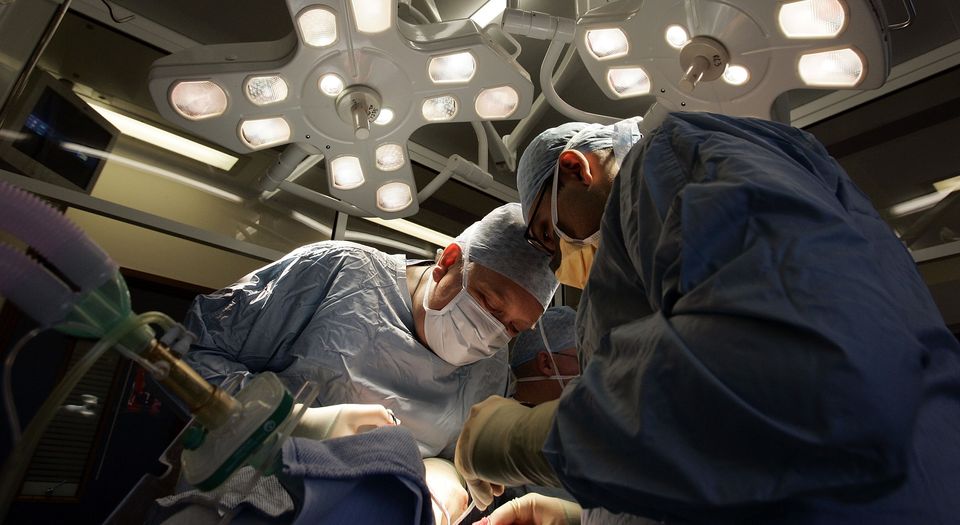 On the face of it, a system of presumed consent for organ donation, which is now being considered by the UK government, looks like a good idea. Every year in the UK around 500 people die waiting for a transplant, while around 7,000 people remain on the list. If someone dies, why not take their organs unless they specifically opted out, and therefore increase the number of available organs? Well, there are many good reasons not to implement a system of presumed consent.
First, presumed consent dismisses people as too lazy to fill in a donor card and treats concerns about organ transplantation contemptuously. It belittles us. In reality, almost everyone knows about organ donation and there are plenty of opportunities to opt in. If people don't sign up it is not because they are lazy, it is because the argument for organ donation is not being won. Many people are disturbed by the idea of their flesh and blood being violated, even in death. Sometimes people's objections are based in religion, but even the non-religious can have the intuition that an intact body is better than one that is cut into. This should be countered with reason, not run over with the law.
People are also queasy about organ donation because the donor has to be, in some physical sense, still alive when the organs are removed. Many view that queasiness as irrational. A patient with total brain failure will be in an eyes-closed coma 24 hours a day, showing no sensitivity to pain, exhibiting no reflex responses to indicate even the simplest brain function, and will be completely unable to breathe unaided. Without mechanical ventilation, their cells and tissues would quickly shut down, and, in stillness, the body as a whole would come to look like a familiar corpse. But this isn't so easy to comprehend. Due to the life support, the patient remains pink and warm to the touch.
I'm completely convinced that there is no coming back from that state of total brain failure – and I'm a registered organ donor. But I still hesitate at the thought of my beating heart being removed. That hesitation is not irrational, it merely reflects the reality that total brain failure is not as certain as death. Choosing to be an organ donor means placing a great deal of trust in those who will be removing your beating heart and thus rendering you unquestionably dead. The medical profession relies on trust, and that should not be taken for granted. But that is precisely what a system of presumed consent would do. Patients take medications and follow procedures that they do not fully understand, and undergo treatments that can be painful and humiliating, because they trust the medical profession to have their best interests in mind. It's dangerous to undermine that.
Second, presuming consent shifts us away from being owners of our bodies towards being wardens of organs that the state will eventually commandeer for the benefit of others. And this would green-light more intervention into our lifestyles. The state already pummels us with instruction on exercise, what to eat and drink, and, of course, tells us never to smoke. It is a lot easier to guilt-trip us into submission if it is not just ourselves who we are allegedly killing with the filth we put into our bodies, but also the person waiting for our organs after we are gone.
Finally, opting out might sound simple enough. But given the moral pressure presumed consent would put us under to donate and save lives, the deliberate decision to opt out could mean facing moral condemnation. There might even be formal penalties. Several countries that have a system of presumed consent also reduce the priority to receive an organ for anyone who opts out. In essence, if you opt out and later need an organ you might not even be entered into the lottery. The law might let you die as punishment for your decision.
Organ donation is undoubtedly a tremendous gift for the living person who benefits. But that benefit does not justify nudging and bullying the population into conformity. We need to make the case for organ donation, and allow people the freedom to follow their own conscience.
Stuart Derbyshire is an associate professor in the department of psychology and A*STAR-NUS Centre for Clinical Imaging, National University of Singapore (NUS).
To enquire about republishing spiked's content, a right to reply or to request a correction, please contact the managing editor, Viv Regan.