Let kids eat cake
Public-health quangos seem oblivious to life's sweet pleasures.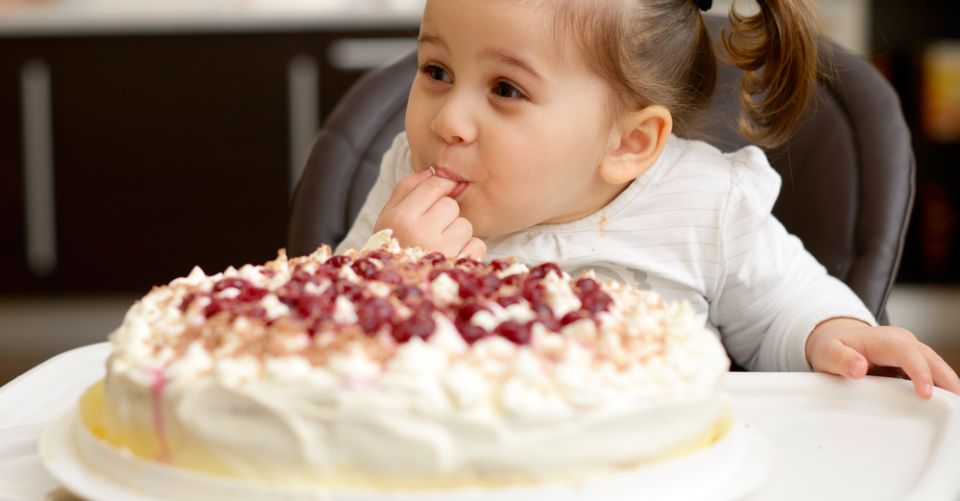 Public Health England (PHE) has started the new year as it ended last year – lecturing us about how to live our lives. 2017 ended with yet another anti-smoking campaign and 2018 begins with more nagging of parents to stop their wee 'uns getting fat.
PHE's latest Change4Life campaign starts with the claim that children get half of their sugar intake from snacks and fizzy drinks. All that sugar, says PHE, rots children's teeth and builds up fat in their bodies. Instead, we are told, it would be better to keep children to just two 100-calorie snacks per day. Out with chocolate bars and sugary drinks, in with fruit, sugar-free drinks, malt loaf and low-sugar fromage frais.
The TV advert for the campaign features the catchy jingle 'Look for the 100-calorie snacks, two per day max'. It's not exactly going to join the pantheon of great TV advert tunes alongside 'A Mars a day helps you work, rest and play' or even that one about Shake'n'Vac putting the freshness back. Another video on the Change4Life site features the old trope of piling a year's worth of snacks into a container. Looks like loads! Of course it does – it's a year's worth. But taken per day, the average kid seems to be consuming one biscuit, a third of a cake, bun or pastry, a sliver of ice cream, a splash or two of sugary drink, a third of a portion of sweets and a couple of bites of a chocolate bar. Now add some scary words like 'type-2 diabetes' and 'tooth decay' and that'll soon suck any fun out of a comparatively small quantity of tasty treats.
If little Oliver or Olivia is showing signs of piling on the pounds, it might make sense for parents to leave the cupboards free of fattening temptations. But for the vast majority of children, snacks and fizzy drinks are enjoyable and harmless. More freedom to play to burn off a few excess calories, and a bit more opportunity to take formal exercise at school, would be far more useful than clichés about crisps and chocolate. More PE, less PHE, as it were. In 2015, just 22 per cent of children aged five to 15 managed the recommended hour of moderate to vigorous physical activity every day. Moreover, PHE's snack advice seems to betray prejudices more than provide sound guidance. If you want to avoid sugars, why give kids fruit and malt loaf, both of which are rather sweet? What's so wonderfully nutritious about fromage frais? Does the fact that it sounds French make it healthier?
The guidance doesn't make much sense in other ways, too. Tooth decay has been in decline for decades. If children have serious problems with their teeth, it is usually a sign of a lack of brushing and visits to a dentist. So the government would do better to ensure children can see a dentist early in life and regularly after that, so that problems are nipped in the bud and good advice can be given to parents about keeping kids' teeth clean.
The obsession with obesity is odd because childhood obesity peaked over a decade ago. According to the Health Survey for England (the latest figures came out in December), obesity rates have never since matched the levels of 2004 and 2005 (19 per cent); the latest estimate is 16 per cent. There's no 'timebomb' of ill-health among children, and constantly harping on about our children's waistlines is more likely to encourage an unhealthy attitude to weight than improve health.
Most of all, there's just something miserable about an organisation that cannot see the joy in sweet things, that judges our choices by the lone yardstick of longevity while ignoring the simple pleasure of eating something tasty. While the NHS is announcing the postponement of non-urgent operations, the government is throwing money at joy-diminishing nonsense like Change4Life. If new year's resolutions are about making important small changes, let's stop wasting cash on this patronising guff.
Rob Lyons is a spiked columnist.
To enquire about republishing spiked's content, a right to reply or to request a correction, please contact the managing editor, Viv Regan.