Je suis Catherine!
The great Catherine Deneuve is right: #MeToo is ruining sex.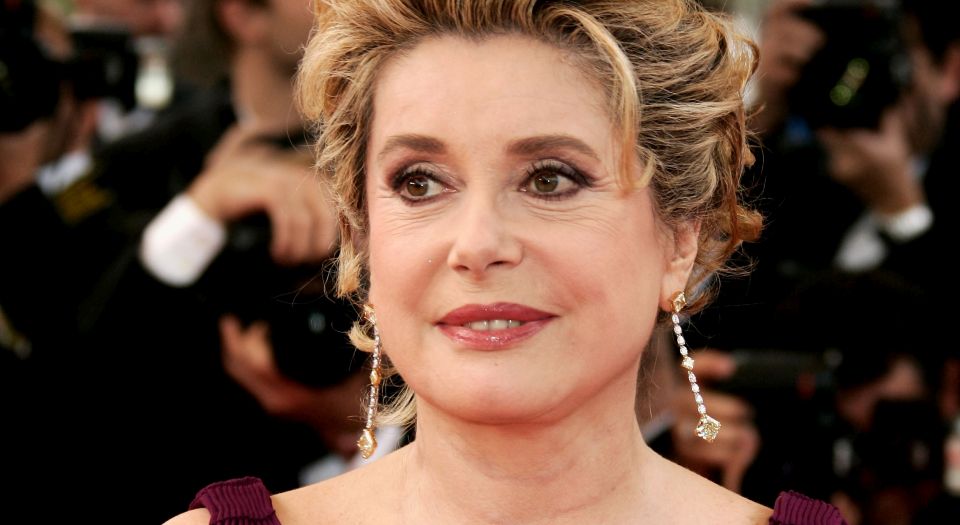 There's a beautiful word in French: complicité. You can probably guess that, like the English 'complicity', it means involvement or entanglement in something unlawful or immoral. But in French it means much more, expressing the complexity of human intimacy. This sense of complicité, of the complexity of our intimate relationships, infuses one of the great French films of the Sixties, Belle de Jour, the tale of a bored French housewife who becomes a prostitute for a day.
This week, the star of Belle de Jour, Catherine Deneuve, alongside 100 other female French writers, performers and academics, wrote an open letter criticising the #MeToo movement and the post-Weinstein 'witch-hunt'. What a relief that an esteemed group of French women have called out the cult of #MeToo.
There is nothing particularly groundbreaking in the letter. It should not even be considered controversial to point out that human intimacy cannot be easily broken down into right and wrong categories of conduct. Yes, rape is a crime, but asking someone out on a date (even repeatedly) or attempting to flirt (even when it's done badly or clumsily) is not. The letter argues that the #MeToo phenomenon is in danger of portraying all women as potential victims, and all men as potential harassers and abusers.
The letter's sentiments should resonate with the overwhelming majority of Western women – especially young, working women who have grown up in societies where their chances in education and the workplace are on a par with, and sometimes even better than, those of their male contemporaries. Life for young women is not a continual stream of unwanted sexual advances. Our pay rises or promotions are not contingent on seedy sexual favours.
And yet, given the scale of the backlash against Deneuve, especially against her suggestion that men should have the 'right to hit on women', you could be forgiven for thinking she had put her name to a letter asserting that a women's place is in the home. We've had French women's rights activists denouncing Deneuve as 'a bit like the awkward work colleague or annoying uncle who doesn't understand what's happening'. And we've had actor and director Asia Argento tweet: 'Catherine Deneuve and other French women tell the world how their interiorised misogyny has lobotomised them to the point of no return.' In other words, if you refuse to fall in line with our victimhood narrative, we'll casually rebrand you as out-of-touch, ignorant and mentally ill. Nice. It seems the irony is lost on them that the only misogyny being perpetrated here is against female #MeToo dissenters like Deneuve.
The vilification of Deneuve hasn't stopped there. Some have argued that it's only because of her privileged position within society that she has avoided the systematic abuse that has supposedly been the lot of other women. 'Ride the subway, stand in the cafeteria line, be a field labourer, scrub floors. For about 20 years. Then get back to us with your opinion', writes Colleen Doran.
Yet the #MeToo movement has hardly been a movement of the underprivileged. In fact, it has been almost exclusively spearheaded and mobilised by the middle classes, the well-off and the powerful. Tell me, where were the cleaners, office staff, or labourers on the night of the Golden Globes while the heroes of the #MeToo movement wore designer black gowns in the name of gender equality?
Deneuve et al are right to call the #MeToo movement a 'new puritanism'. The way #MeToo supporters seek to pry into and control sexual relations between men and women expresses an almost Victorian attitude to sex. Today it is no longer a religious moralism inhibiting women; it is the belief that women are incapable of exercising agency, a belief that they are not robust enough to handle their sex lives for themselves. And, as Deneuve says, the 'fever' surrounding the witch-hunts and the hashtags 'really only serves the enemies of sexual freedom'.
Thank god for Deneuve, who clearly understands the human condition, in all its complexity and complicité, and has spoken for the many women who have raised questions about #MeToo, or have been expelled from the sisterhood for daring to criticise the culture of witch-hunting it promotes. For those of us seriously concerned with women's freedom and liberation, it is refreshing that this obsession with women's sex lives is being called into question. Like Deneuve, we are free, active agents, able to navigate our relationships and sexual lives for ourselves.
Emily Dinsmore is a writer.
To enquire about republishing spiked's content, a right to reply or to request a correction, please contact the managing editor, Viv Regan.