Justine Greening was nothing special
Why has her resignation made teachers so weepy?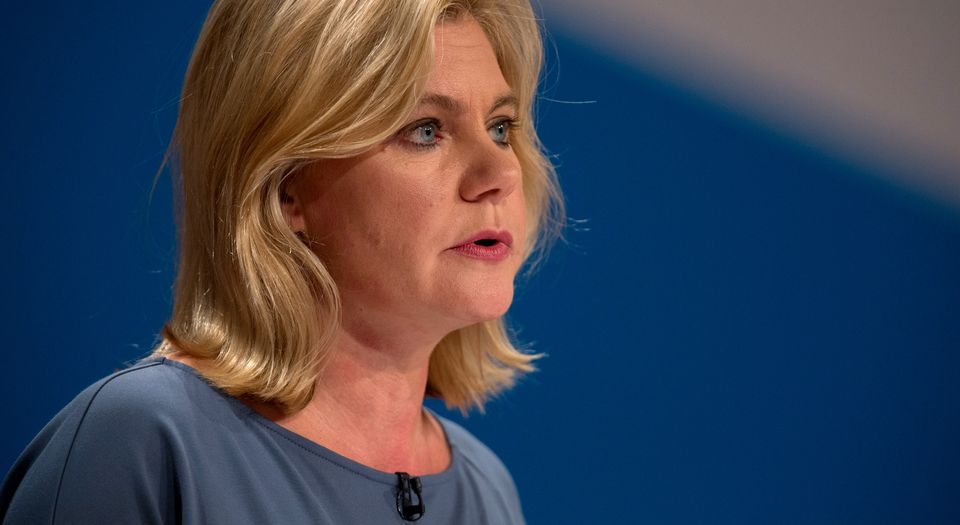 Justine Greening. We shall not see her like again, at least according to the political obituaries that have appeared since she resigned as education secretary in the government reshuffle this week, following Theresa May's botched attempt to move her to the Department of Work and Pensions. In her resignation letter, Greening said 'social mobility matters to me and our country more than a ministerial career'. She says she intends to work to 'create a country for the first time that has equality of opportunity for young people wherever they are growing up'. Since then, the glowing comment pieces have flowed.
Greening was the model of 'an ideal secretary of state' whose demise 'makes no sense at all', in the words of one commentator. Meanwhile, a Tory MP described her departure as a 'dreadful error' and 'a damaging loss'. Even some on the left were quick to talk up her record. Teacher union leader Mary Bousted wrote a paen to Greening in the Times Educational Supplement. And in the Guardian, Melissa Benn hailed Greening a feminist hero, and declared that her exit will be bad for education.
That someone so allegedly brilliant was removed from the education brief says nothing about her performance in the job, but only goes to show the incompetence of Theresa May, runs the narrative. In refusing to step down, thus forcing the prime minister to sack her, Greening is said to have revealed herself to be a woman of principle, dedicated to the job, passionate about educating today's young people.
Who knew? Such a pity that Greening didn't bother to show any of that pizzazz while she was running the Department for Education (DfE). For me, Greening was not an inspiring leader of education, but a typically vanilla member of the political elite who knew she was on to a good thing. She had exactly the same amount of vision in directing the Department of Education as she would have had in running an aluminium saucepan factory.
What will Greening's tenure be remembered for? As she was on the verge of being sacked, she made strenuous efforts to talk up her own record, and singled out rising school standards, and measures to boost literacy and social mobility – the unoriginal and highly contestable cries of every single education secretary for the past 20 years.
Others have pointed to the fact that she has opened 55 new free schools, even though the majority of them had begun under her predecessors. The creation of the Office for Students (OfS) to regulate universities was also on her watch. Yet, as Joanna Williams has argued on spiked, this is a worrying move that will encourage the commodification of education. The same could be said about the latest claims that Greening sought to block attempts to lower tuition fees.
Given this dismal, boring set of 'achievements', it's strange that Laura McInerney, the editor of Schools Week, felt moved to tweet: 'If Greening wants support for staying she should search for her name on Twitter & show to May. It's *full* of support. V odd for an edu minister!'
The reason for Greening's support among teachers and commentators lies not in what she did, but merely in what she was. She was heralded for being the first education secretary from a comprehensive school; she was young, a woman, gay, comes from the north and didn't play hardball with the unions. In other words, she wasn't Michael Gove. She didn't rock the boat and her background gave some people a warm feeling.
Gove had tried to reorientate the education sector around knowledge, after decades of child-centred policy that had made social mobility, employability and exam success the ends of education. His reforms were hugely unpopular with a majority of the teaching profession. Yet when his successor, Nicky Morgan, was appointed, it was unclear to what extent she would follow in his footsteps. The appointment of Greening was a clear sign that the Gove era was dead. Her attempts to cosy up to the teaching unions should be seen in that light.
Greening was nothing special, and her sacking means little. Her replacement, Damian Hinds, looks to be equally unremarkable. His statements on education thus far have featured yet more talk about skills, the job market and educating for character rather than knowledge. In other words, meet the new boss, same as the old boss.
Gareth Sturdy is a science teacher in south London and an organiser of the Institute of Ideas Education Forum. Follow him on Twitter @stickyphysics
To enquire about republishing spiked's content, a right to reply or to request a correction, please contact the managing editor, Viv Regan.