Why men are being wrongly accused of rape
The redefinition of rape as 'bad sex' is devastating to justice.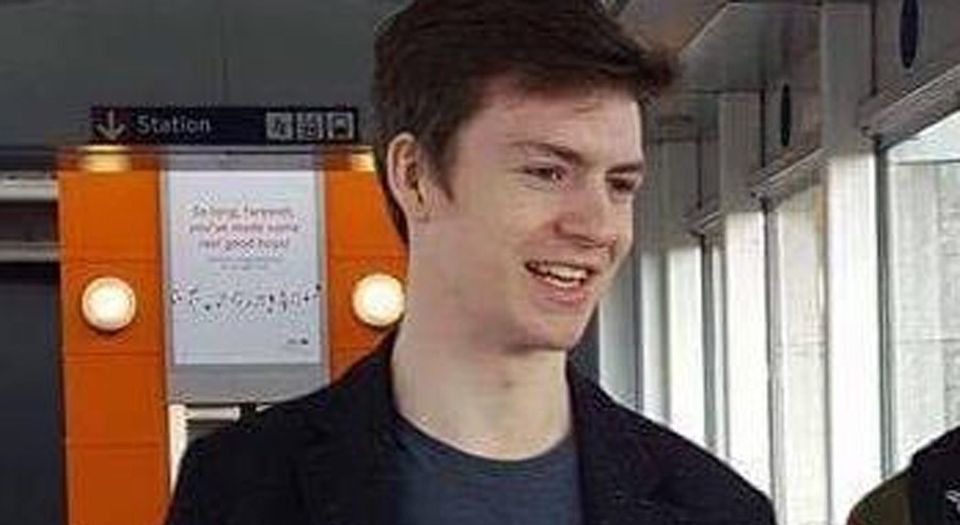 Oliver Mears (pictured) spent two years on police bail having been charged with rape. Last week, the 19-year-old Oxford student had the case against him dropped following a review of evidence. A couple of days earlier, Samson Makele's trial was halted after his defence team found more than a dozen images of him and his accuser cuddling in bed. In December, Liam Allan, aged 22 and a law student, had his rape conviction thrown out of court when new evidence came to light. A text message from the complainant to a friend stated she had had sex with Liam, but 'it wasn't against my will or anything'. Scotland Yard currently has 30 rape cases under review.
Various explanations have been put forward for the spate of wrongful arrests. Most prominent is the claim that the police lack the resources needed to sift through considerable evidence. In addition, as Luke Gittos has written on spiked, the systemic failure 'is a symptom of a police force that has been told over many years that its job is to facilitate successful prosecutions, rather than investigate objectively'.
But before a victim can be believed, before an arrest can be made, a woman must allege that she was raped. False accusations are neither new nor unique to rape cases. But the severity of the potential punishment and the damage to the accused's reputation mean false rape accusations deserve to be taken seriously. We need to ask why these cases were brought to the police in the first place.
An easy answer is that women maliciously make false rape accusations, perhaps to cover for a consensual sexual encounter or to exact revenge against a man. But research suggests that only four per cent of cases of sexual violence reported to the UK police are found or suspected to be false, and in the majority of these cases no specific perpetrator is named. False allegations are mainly identified early and often through an admission from the complainant.
The process of going to trial and giving evidence in a rape case is not an easy option. Yes, a 'believe the victim' culture means women are shielded by anonymity and are dealt with sensitively in court. They can give their evidence from behind a screen, be addressed by their first name, and ask for judges to remove their wigs. But if revenge is being sought, there are surely far easier and less time-consuming ways to extract it.
A false allegation is an accusation that the complainant knows never actually occurred. But, as Professor Phil Rumney details, there may be false allegations that fall outside this definition, such as 'non-malicious allegations from people with particular medical conditions who genuinely believe they are victims of rape or other sexual offences, but who are mistaken'. For some women, then, a false accusation may be founded upon a genuine belief that they were raped. Additionally, as Rumney points out, a person may allege rape without understanding what the legal definition of rape entails.
We are unlikely to know what drove the women making false accusations against Allan, Mears and Makele. But the #MeToo movement has brought to light a great deal of confusion around the meaning of rape. An Everyday Feminism article titled 'How do I know if I've been raped?' begins by stating: 'There are a lot of lies out there that can make it hard to know if you were raped.' But the difficulty of knowing whether or not you are a victim of a crime suggests the crime itself is now vaguely and subjectively defined.
Sex and relationships classes at school, university consent classes, and now the #MeToo coverage teach young women that sex without consent is rape and that consent must be preferably verbal and enthusiastic and definitely freely given and ongoing. Sex that is not accompanied by explicitly sought and given consent is rape. Unwanted sex is rape. This means that after a sexual encounter, perhaps weeks later in conversation with friends, a woman can reach the conclusion that she did not give enthusiastic and ongoing consent and was therefore raped. By this logic, neither text messages declaring enjoyment nor photos of post-coital cuddles rule out the possibility of rape.
What's missing from the definition of rape as unwanted sex is the perpetrator's knowledge of the absence of consent. Women – and men – might have sex when they don't want to for all kinds of reasons: to please a partner, to sustain a relationship, or because it's easier than saying no. But they have only been raped if they make clear to their partner that they don't want to have sex and their partner continues regardless.
It's possible that some false rape accusations may not be malicious but may occur when a woman is convinced she has been raped. When, subsequently, the police knock on the door of the accused, he may quite genuinely have no inkling of having done anything wrong. A man who has committed a rape would hardly be likely to have his photo taken with his victim or continue to phone and text.
Wrongful rape convictions are terrible for men who face the very real threat of imprisonment. They are also bad for women, convinced they are victims and unable to move on with their lives. To stop this, police need the resources to investigate crimes fully and we need to challenge the 'believe the victim' culture. But we also need to tell women that drunk sex, regretted sex and unwanted sex are not rape. For a rapist to be convicted he must know that his victim did not consent or was unable to consent to sex. Consent classes and the #MeToo movement risk presenting women as passive, fragile creatures lacking all capacity to tell men to remove wayward hands or that they do not want to have sex with them. This can only lead to more rape trials and more lives ruined in the future.
To enquire about republishing spiked's content, a right to reply or to request a correction, please contact the managing editor, Viv Regan.