The problem with Oxfam isn't just a few dirty men
This scandal reveals the aid industry's nasty neocolonial attitudes.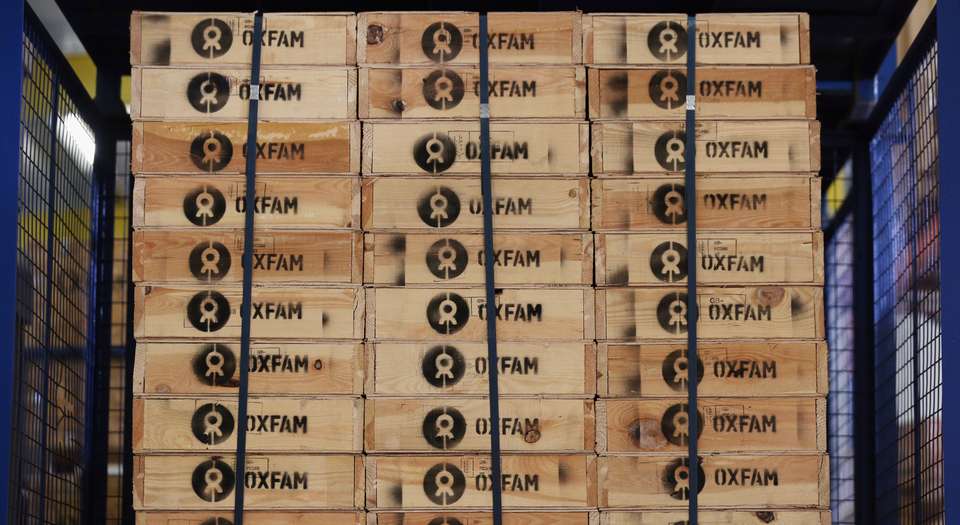 Oxfam is experiencing a moment of disgrace. Allegations that leading representatives of the charity in Haiti used prostitutes and exploited locals have rocked it to its core. It also seems as if Oxfam has been trying to cover up this scandal since 2011. Penny Lawrence, Oxfam's deputy chief executive, has resigned, saying she feels 'ashamed'.
So what actually happened? Following an internal inquiry into sexual exploitation in 2011, Oxfam quietly sacked four male workers and allowed three to resign. The Times this week revealed that these men had used local Haitian prostitutes, shortly after the devastating earthquake there. The internal Oxfam report said it could not be 'ruled out that any of the prostitutes were underaged'. Among the men allowed to resign was Roland van Hauwermeiren, who admitted to using prostitutes in an Oxfam-rented villa. He was paid a month's notice and then he started a new job with Action Against Hunger in Bangladesh.
Many are in shock over the behaviour of these 'humanitarian' aid workers. I'm not. These men exploited their position of power in a devastated part of the world in order to get sex. Most aid workers would never do something like that. Most aid workers have what they consider to be good intentions. However, the aid industry's relationship with the Third World is a deeply problematic one. It sets up Westerners as powerful white saviours of the apparently damaged or vulnerable peoples of the poorer parts of the world. And in such circumstances, in a situation where you are the good, pure person coming to save those in need, it is not surprising that some people might exploit such a moral position for personal gain or satisfaction.
Oxfam continually pushes the narrative that countries like Haiti, and people like Haitians, need Western helpers in order to survive. Then there are Africans, depicted by the likes of Oxfam as hapless peoples, dependent on us decent Westerners to sell red noses, bake cakes and run marathons in order to raise money for them.
What passes for humanitarian aid today is often lacking in humanity. It may not intend to, but it often dehumanises people in the Third World. Consider Oxfam's own 'Making a Living' project. It encouraged Westerners to send a 'pile of poo' to help poor black people grow vegetables. The problem with white, comfortably off Brits sending bags of shit to Africans was seemingly lost on Oxfam and its supporters.
There has long been a dark undertone to the aid world. The 2007 documentary by Worldwrite – Keeping Africa Small – interviewed Ghanaians who disliked the fact that some charities and NGOs seem to have a peculiar obsession with Africans' sexual habits. They focus heavily on teenage pregnancies, STIs and family planning. That is, they want to stop the birth of more black babies.
When NGOs aren't dehumanising foreigners by depicting them as helpless, they are dehumanising them by fetishising their way of life. There is sometimes an ugly celebration of the fact that some of the developing world is 'unsullied' by consumerism. These people apparently don't need or want iPhones, big TVs or McDonald's, not to mention such key infrastructure as roads, motorways, train tracks, airports, hospitals, and so on. No, they are happy growing their sustainable and fair trade crops, and the role of the kind of people who support Oxfam is to help them keep doing that. Whether it's celebrities adopting poor black babies or well-meaning broadsheet readers only buying chocolate produced in a 'fair' way, too often people in the West reduce those in the Third World effectively to their moral playthings.
And so there is a logic, an awful logic, to the way in which some Oxfam representatives are said to have behaved. Having watched as NGOs resuscitated a neocolonial view of the dark, dangerous Third World, a place peopled by the needy, the sexually at-risk, the bad (men) and the helpless (women), we cannot now be surprised that some of the representatives of those NGOs seem to have taken this neocolonialist attitude a step further by exploiting the young women they were sent to save. That looks less like an aberration of the aid industry's approach to the Third World than a warped continuation of it.
And yet, much of the criticism of the Oxfam men has, if anything, added to the dehumanising view of people in Haiti as requiring us to save them. We seem to be witnessing a battle of the saviours: Oxfam types on one side and feminists who want to rescue Haitian women from prostitution on the other.
The condemnation of the Oxfam workers has focused on the idea that the Haitian women were abused, helpless at the hands of powerful white men. This isn't entirely true, though. These women made choices, even if it was in far from desirable circumstances. If you were faced with a choice between sleeping rough in your earthquake-torn town or shacking up with the aid worker in a villa for the night, what would you do?
Though prostitution is illegal in Haiti, and the age of consent is higher than the UK – at 18 – it is quite possible that some of the women involved in this scandal chose to sell sex to these men. No one has yet alleged that any rapes occurred. Sure, what van Hauwermeiren and others allegedly did was exploitative and immoral. But in painting Haitian women as helpless children, whom well-educated feminists in London or Washington must protect, some critics of Oxfam actually perpetuate the neocolonial view of foreigners as people without agency.
Those of us who genuinely want to see people raised out of poverty across the world have to start challenging the corruption and neocolonial attitudes of sainted NGOs across the board. Oxfam's problems run deeper than a few dirty men. Let's call into question that entire charity, and the world it moves in.
Ella Whelan is assistant editor at spiked. Her new book, What Women Want: Fun, Freedom and an End to Feminism, is published by Connor Court. Buy it on Amazon UK and Amazon US.
Picture by: Getty Images.
To enquire about republishing spiked's content, a right to reply or to request a correction, please contact the managing editor, Viv Regan.