No, Bari Weiss is not a bigot
Why is a right-of-centre liberal being painted as a hatemonger?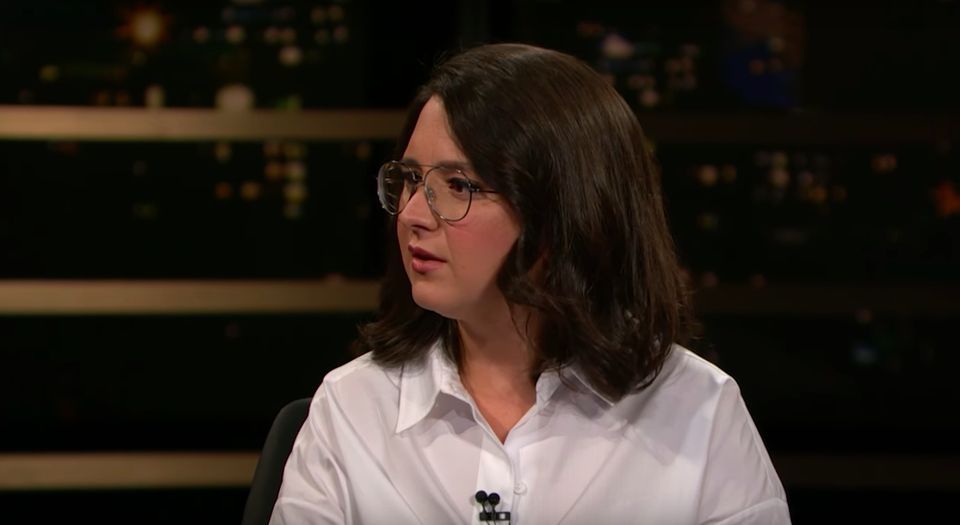 We've all done it. You crack a joke, spin a line, or punch out a tweet that doesn't quite work, that doesn't quite express what you were trying to say, or just looks a bit awks. That's what Bari Weiss, staff editor on the New York Times's opinion section, did on Monday. In celebration of American figure skater Mirai Nagasu's historic Olympic performance, where she became the the first American woman to pull off a triple axel at the games, Weiss tweeted the story with the line: 'Immigrants: They get the job done.'
Irate tweeters pointed out to Weiss that Nagasu was born in California, to Japanese parents. Weiss said she knew this, but thought 'the poetic license was kosher', and that she meant to celebrate Nagasu and her parents. Weiss is a firm anti-Trumper, and was one of the chorus commentators lambasting Trump's ugly 'shithole countries' comments recently. Her tweet was clearly pro-migrant, even if it seemed to suggest, incorrectly, that Nagasu was one. The line was lifted from Hamilton. You could call it poetic license, or a bit awks. That's it.
But going on the response to it, you'd have thought she told Nagasu to go back to where she came from (and not California). There's been self-righteous indignation. She's been accused of 'othering' Nagasu, and making her feel unwelcome. After Weiss denounced the backlash, one writer said she was just another right-leaning commentator who craves to 'be racist in public without consequence'. Trump comparisons have flown. And now a group chat among her NYT colleagues has been leaked to the Huffington Post, showing that the outrage is not consigned to the identitarian blogosphere.
This slim but strange chapter in the online culture wars tells us two things. First, that the propensity for speech-policing, hysteria and the crushing of even the most minor verbal transgression is not limited to college campuses. The NYT chat shows employees of one of the most esteemed journalistic organs in the world waxing lyrical about the daily violence of 'microaggressions' and calling for implicit-bias training. One said, 'I felt that tweet denied Mirai her full citizenship just as the internment did'. The Safe Space no longer begins and ends at the college gates.
Second, that the demand for intellectual conformity, and the bad faith that abounds online, is now so intense that even the most moderate among us can be marked out for censure. This isn't just about one tweet. So-called progressives have raged against Weiss since she was hired by the NYT last year. She's been dubbed a 'troll', and a writer who 'thrives on cheap, easy, and superficial "controversy"'. And for what? She says she's socially progressive and hawkish on foreign policy, right-leaning but thoroughly liberal. She's also very pro-Israel, but that rarely comes up in the denunciations.
What does come up is her willingness to question the excesses of the new PC orthodoxy. She's written in praise of cultural appropriation, and criticised the excesses of the #MeToo movement, and the throwing out of due process, most infamously with her viral Aziz Ansari piece. Her main crimes, then, amount to her saying that racialising culture is bad and that, while, in her words, #MeToo is 'long overdue', we need to be careful it doesn't turn into a witch-hunt. She's explicitly anti-racist and pro-feminism, she just disagrees with the illiberal turn of those two movements. And for that, she's been painted as Milo Mark II.
After this latest Twitterstorm, Weiss's critics have accused her of playing the victim. But she doesn't need to be drummed out of journalism for the rage against her to be a cause for concern. An intellectual culture this intolerant cannot produce rigorous, interesting debate, let alone new and radical thinking. Over the past year, Weiss has been a breath of fresh air at the NYT, but her most 'explosive' columns have simply spelt out what many people already think but are afraid to say. In a time of such stifling groupthink, common sense has become a radical act. And that's bad news for everyone.
Tom Slater is deputy editor at spiked. Follow him on Twitter: @Tom_Slater_
To enquire about republishing spiked's content, a right to reply or to request a correction, please contact the managing editor, Viv Regan.