The heresy of criticising the NHS
When will politicians admit that our health service has major flaws?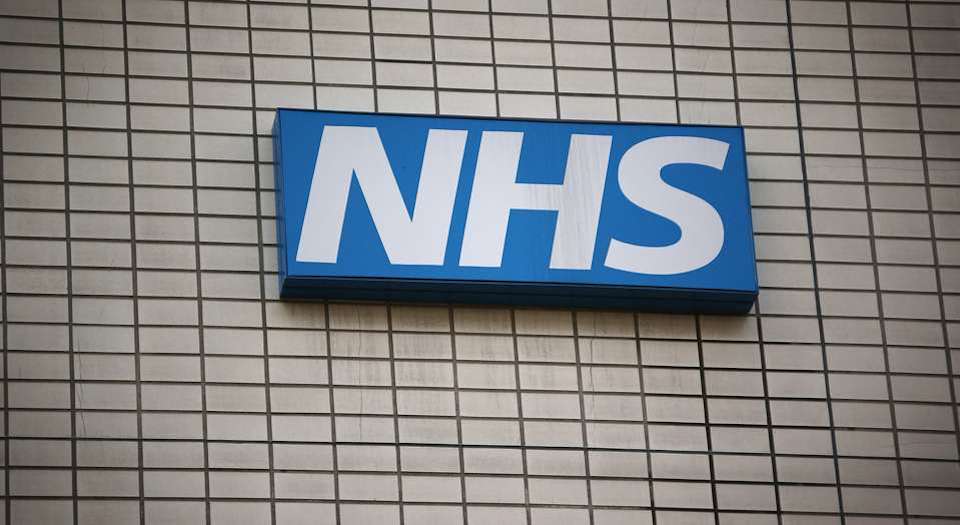 The BBC's This Week brought us an illuminating moment last week when a segment about the NHS perfectly captured politicians' unwillingness to engage in any kind of real debate over the flaws in the health service.
Kate Andrews from the Institute of Economic Affairs outlined her arguments as to why the NHS needs reform and suggested it was worth looking at social-insurance healthcare systems in countries like Germany, Switzerland and France, which have much better patient outcomes. Former Labour MP Alan Johnson and Conservative MP Anna Soubry responded with incredulity.
When host Andrew Neil said survival rates for some cancers were worse in the UK than in Costa Rica and Brazil, Soubry responded, 'And?'. When Andrews said, 'The principle of universal access has been adopted by everyone, but the centralised bureaucratic system has not and that's why they have better patient outcomes… Can't we just look at these systems to try to get some better healthcare in the UK?', Johnson replied, 'Why?'.
As frustrating as it was to watch their cloth-eared reactions, it at least revealed the absurdity of what has now become the standard response from politicians when it comes to discussing the NHS. This abject denial of any problems within our healthcare system has resulted in the NHS being ringfenced from criticism. Today, criticising the NHS amounts to heresy.
Politicians like to cite the Commonwealth Fund analysis on healthcare, which lists the UK as number one overall out of 11 countries. But even in this analysis the UK comes 10th on healthcare outcomes. We lag far behind our European neighbours on cancer-survival rates. According to the OECD, the UK is in the bottom third of OECD countries for survival rates on colorectal cancer, breast cancer and cervical cancer. And that's before we even look at issues like wait times and the difficulty of getting a GP appointment.
When I lived in France, it was a shock to discover that getting a GP appointment didn't involve getting up at the crack of dawn to wait on a phone line on the off-chance I would get an appointment. Being offered a choice means a patient can see any GP they wish – not just the one they're registered with – at a time convenient to the patient. Moreover, thanks to it being a social-insurance system, I spent far less money on prescriptions in France than I have to in the UK, as my health insurance would cover most of the cost. These may seem like small things, but they make the patient experience so much better. And shouldn't we always be striving for better?
It isn't good enough that politicians like Soubry and Johnson refuse to engage in any meaningful discussion on the NHS. Offering platitudes like, 'When it works well, it's outstanding' (Soubry) or suggesting that the US system is the only alternative (Johnson), when no one is suggesting that, are merely avoidance techniques. Why should we have to put up with a system which has to cancel 50,000 operations to cope with the winter flu? If politicians are serious about giving their citizens the best healthcare possible, then they must be willing critically to assess the NHS and have an open discussion about how to improve it.
---
Solidarity with the grid girls!
Great to see grid girls and their supporters turn out in Birmingham on Saturday to protest against Formula 1's decision to get rid of grid girls. Bad weather meant turnout was lower than expected, but it was still heartening to see videos from the protest and hear the eminently sensible arguments of the women who do promotional work.
Protester Sacha Jones, who works as a make-up artist and a grid girI, told the Birmingham Mail: 'I don't see it as at all demeaning. It's as if the feminists are saying we want you to work but you can't have that job – that job is not good enough.'
Paige Atkin, who works in an office as well as working as a promotional model at race events and trade shows, said: 'We fought 100 years ago to have rights for women, the right to be free and express ourselves – that should include clothes and what kind of work we do… Having that taken away from us again. I just don't understand why.'
I hope the thousands of women who turned out for the Time's Up rally outside Downing Street were listening. Maybe next time they'll turn up to support their sisters who want to work in the jobs they choose.
---
Down with Peter Rabbit
I'm sad to report that I found myself triggered this week. I went to the cinema expecting, as I always do, a factually accurate depiction of real life as I know it. But I left Peter Rabbit in tears after witnessing what can only be described as blackberry-violence-porn up on the big screen. A character in the film was pelted with blackberries by Peter and his chums, even though Peter knew, he knew, the character was allergic.
The Kids with Food Allergies Foundation has written to Sony Pictures to put it right about its 'cavalier attitude' towards food allergies. Quite right, too. I mean, if you can't count on talking bunny-rabbits with no trousers to educate the kids about food allergies, who can you count on?
We cannot let Peter Rabbit warp the minds of our children, encouraging them to laugh at fruit-based allergy jokes and inviting them to bully others. Didn't we learn anything from the Dumbo episode when the mean crows mocked the poor little elephant? Or when vultures in the Jungle Book made Mowgli cry?
Anyway, I'm off to my Safe Space because Spongebob Squarepants 3 is coming out next year and I need time to prepare myself. #BoycottPeterRabbit.
To enquire about republishing spiked's content, a right to reply or to request a correction, please contact the managing editor, Viv Regan.