Suing stand-ups: the latest free-speech battle
Comedians must be free to make jokes about whatever and whoever they like.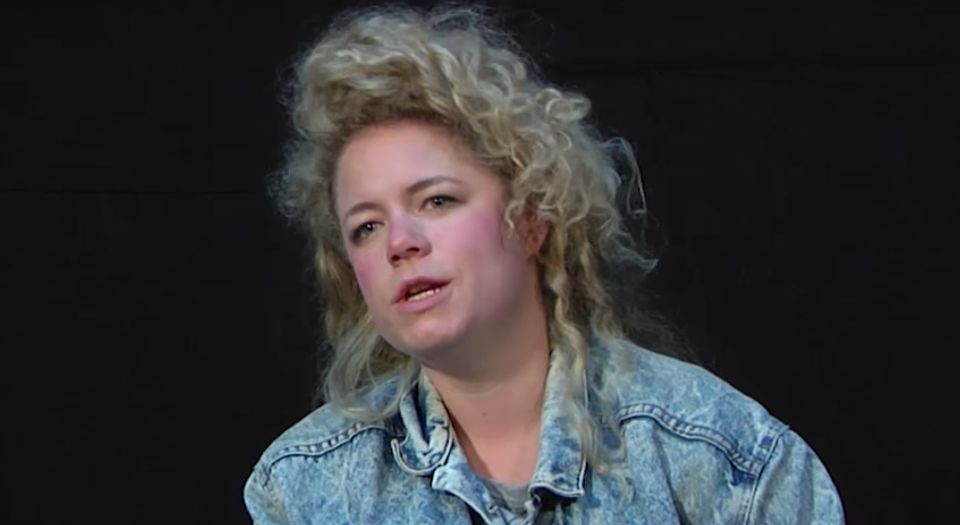 A few years ago, I performed a stand-up show at the Edinburgh Festival Fringe in which I recounted a particularly acrimonious break-up. It was about my ex-boyfriend Steve, who had left me for somebody who was apparently more charismatic and better looking (as if such a thing were possible). Many perceived the show to be an act of revenge, which was precisely my intention. The joke was on me, because by airing my grievances in this needlessly public way, it became perfectly clear that Steve had made the right decision. I'm far too petty-minded to make a decent husband.
Steve does not exist. However, my account of our fictional romance contained a number of anecdotes which were undeniably drawn from some of my failed real-life relationships. Given the recent case of Louise Reay, a stand-up comedian who is being sued by her ex-husband for discussing their marriage on stage, should I be worried about litigious ex-partners who might seek to be compensated for furnishing me with so much material?
Thomas Reay has accused his former wife of breach of privacy and data protection with her show Hard Mode, and is seeking an injunction to prevent her from making further statements about him. Given that one of the main themes of her show was censorship, this makes for an apt, albeit potentially expensive, dénouement. Louise Reay intends to pay for her defence through crowdfunding, and she has garnered support from comedians and media commentators alike. Libel lawyer Mark Stephens has described this as a 'test case' that will reveal whether or not 'the British judiciary understands a joke'.
I wouldn't be so hopeful on that count. The case of Markus Meechan, the YouTube comedian who taught his girlfriend's pug to give a Nazi salute and to react excitedly to the phrase 'gas the Jews', is still ongoing in the Scottish courts. The prosecution has described Meechan's video as a 'clear threat of incitement to carry out a seriously violent act', which has been 'dressed up to look like a joke'. Quite how a Nazi pug could be interpreted as anything other than comical is a tricky one to fathom. If Reay's lawyers are pinning their hopes on members of the legal profession having a sense of humour, they may want to rethink their strategy.
Few expect Reay's ex-husband to be awarded the £30,000 in damages he is seeking, but the case has raised serious concerns about the perils of drawing on individual experience for artistic purposes. In recent years, many of the more critically successful stand-up shows have taken this more 'confessional' approach. Performers are seen as 'brave' for mining personal trauma in the pursuit of laughter. In many cases, such experiments make for thought-provoking theatre, although I tend to prefer those shows in which the line between truth and fiction remains ambiguous.
Comedians are parasites. If you choose to associate with us, don't be surprised if some of your more egregious behaviour ends up forming the basis of a routine. And although it might not feel altogether pleasant to be laughed at by proxy, it can be a kind of flattery. This is what I would tell any exes who felt inclined to press charges based on the content of my Edinburgh shows: surely they should be grateful to have been immortalised in an obscure late-night performance in front of a handful of drunken Scots.
Besides, I can think of no creative medium in which human interaction is not considered a rich source of artistic inspiration. John Cleese based Basil Fawlty on Torquay hotel owner Donald Sinclair. Jennifer Saunders allegedly channelled PR guru Lynne Franks in her portrayal of Edina Monsoon in Absolutely Fabulous. And given South Park's Trey Parker and Matt Stone's highly unfavourable depictions of celebrities, it is a wonder that they haven't been sued to the point of bankruptcy.
Louise Reay should be able to joke about whomever she pleases in her routines. Not, as a writer for the Guardian has argued, because her material was essentially truthful — comedians must always feel able to embellish for comedic effect — but rather because we must resist setting any precedent whereby the artist's right to free expression is curbed.
Andrew Doyle is a stand-up comedian and spiked columnist. He is the co-writer of Jonathan Pie: Back to the Studio, a new live show currently touring the UK. He is also the co-founder of Comedy Unleashed, London's free-thinking comedy club. Follow Andrew on Twitter: @andrewdoyle_com
To enquire about republishing spiked's content, a right to reply or to request a correction, please contact the managing editor, Viv Regan.