Putting the nation on a diet
Health busybodies want to force their killjoy ways on the rest of us.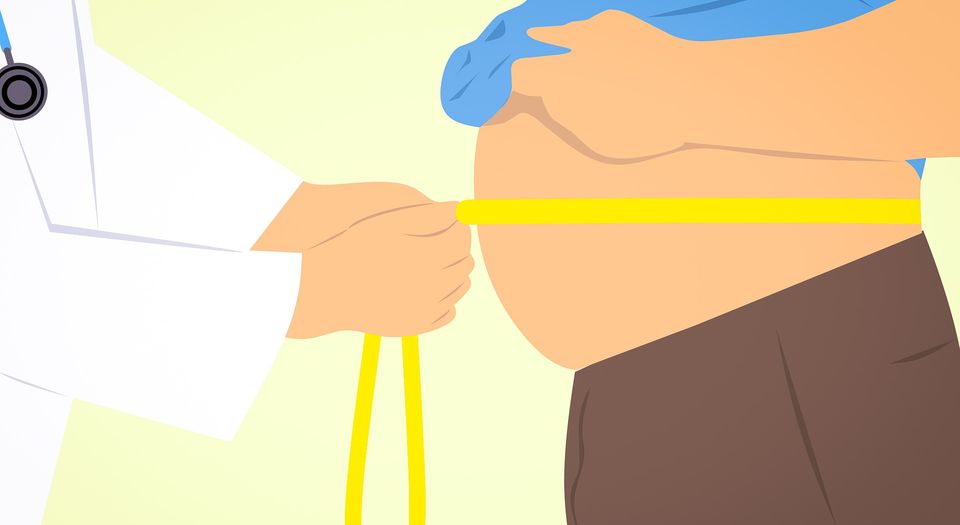 I hope you're not thinking about having a pizza for dinner. If you are, you had better think again because, according to health officials, 'Britain needs to go on a diet'. These were the words of Public Health England (PHE) chief executive Duncan Selbie this week. 'Children and adults routinely eat too many calories, and it's why so many are overweight or obese', he said.
As part of PHE's new anti-obesity drive it is targeting pizzas, ready meals and takeaways, in a bid to make producers reduce the calories by 20 per cent in certain foods. At the moment, the scheme is voluntary, but PHE has already said it is considering asking the government to legislate if no action is taken. So get ready for a state-enforced diet.
But this is nothing new. We are used to being told we are fat and lazy by our health officials. And especially this year they seem to have gone into overdrive. In January, our TVs were plagued with those patronising 100-calorie snack adverts, a PHE campaign that warned parents of the hidden sugars in snacks through the use of an irritating song and Morph-like dancing figures. Then, in February, Cancer Research UK claimed that millennials were at risk of being the most obese generation since current records began. And let's not forget the levy on sugary drinks that comes into force next month.
As always with scaremongering reports about Britain's obesity crisis, the evidence is dubious at best. The Cancer Research UK report predicts that 70 per cent of millennials will be overweight or obese between the ages of 35 to 44, which would mean an increase in obesity/overweight rates. But figures from the Health Survey for England show that there has been no rise in overweight and obese people since 2002.
Moreover, the solutions for tackling 'the problem' appear to have little basis in evidence or even common sense. The tax on sugary drinks has been tried in other countries without having any impact on obesity levels. PHE also encourages a 400-600 calorie rule for breakfast, lunch and dinner, which adds up to 1,600 calories a day. This is 400 less than the recommended daily amount for a woman, and 900 less than recommended for a man.
Last month, after a report suggested that anti-obesity schools programmes weren't working, Dr Alison Tedstone, PHE chief nutritionist, said: 'The evidence is clear that just telling people what to do won't work. To reverse what's been decades in the making, we need sustained action across the factors driving poor diets and weight gain.'
One assumes Tedstone's ultimate dream is to remove choice altogether from a stubborn and stupid public who just won't do what we're told! But never fear – Jamie Oliver is on hand to explain. Oliver, whose neverending sermons on healthy eating are made all the more galling given that he always looks a bit podgy, said we shouldn't blame poor people for eating badly because they think 'in a different gear'.
Oliver told The Times: 'When you get trapped in the disadvantaged cycle, the concept of middle-class logic doesn't work. What you see is parents who aren't even thinking about five fruit and veg a day, they're thinking about enough food for the day… Willpower is a very unique personal thing… We can't judge our equivalent of logic on theirs because they're in a different gear, almost in a different country.'
Oliver's comments perfectly encapsulate the snobbery of the anti-obesity brigade. So often it seems the target of health policies are the poor, a section of society that health officials (and celebrity chefs) think is incapable of making good choices and must be coerced into the right choices with taxes and advertising bans.
This constant hectoring of the public over their eating and drinking habits is out of control, and could actually be detrimental to people's health. Encouraging obsessive calorie-counting will only promote an unhealthy relationship with food – the 100-calorie snack campaign has already been criticised by teens with eating disorders.
And what about the joy of eating good, tasty food? In their distrust of the public and determination to control what we eat and drink, public-health officials are going to destroy our enjoyment of food. There is nothing wrong with eating a calorie-laden pizza or takeaway curry from time to time, but health officials want us to view all such food as inherently bad.
The state has no business telling Brits to go on a diet, not least because the vast majority of us aren't obese. And for those who are, a diet should be a personal choice, and nothing to do with officialdom.
Naomi Firsht is a spiked columnist and co-author of The Parisians' Guide to Cafés, Bars and Restaurants. Follow her on Twitter: @Naomi_theFirsht
To enquire about republishing spiked's content, a right to reply or to request a correction, please contact the managing editor, Viv Regan.