Why they can't fix the housing crisis
Both the Tories and Labour dread the radical shake-up we really need.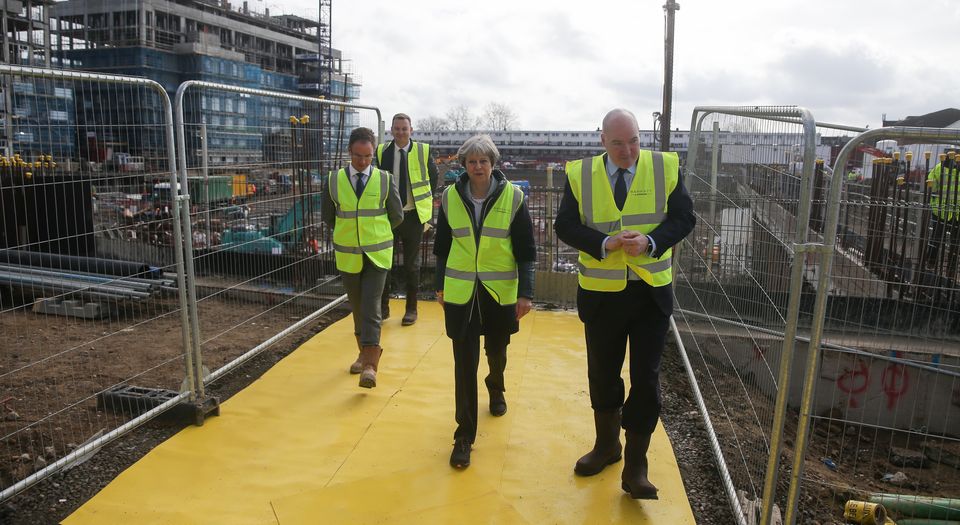 The Tories are scared. While last week Theresa May said again that house-building was a 'key priority' and pledged to relax planning rules, little is really being done. To reach the government's annual target of 300,000 new houses in England by 2025, completions must rise 38 per cent from last year's relatively buoyant 217,000. Meanwhile, in England a house typically costs eight times average earnings. In London, it is 15 times.
The government knows that people trust neither it nor the big house-builders. Many have the impression, at least, that both are guilty of concreting over the countryside with small, ugly, samey, often defective new homes, without amenities. More accurately, both are seen to be conspiring to stint on 'affordable' housing.
May says she is 'worried' about people's inability to buy a house. In her speech last week, she said that people were 'right to be angry' about this. Housing secretary Sajid Javid has also warned that Labour could yet profit from the housing crisis.
The Tories have started casting the housing crisis as not only a shortage of house-building and quality, but a threat to social cohesion. Britain's housing shortage, May says, undermines 'community, belonging, responsibility'. And rising rents have led to an 'increasingly rootless' population. She says we must 'come together' to deal with all this.
But nobody will come together around May's mindnumbing flurry of recycled, micro-scale and utterly cosmetic measures, consultations and policy reviews. Indeed her speech only reminded us how stagnant, and how blighted by low expectations, the housing debate is.
We need to build on the Green Belt, and tear up the state's monopoly on the right to develop land. We need to critique house-builders not just for their rapaciousness, but for their low volumes, craft methods and eco-posturing. We need to end labour-intensiveness, poor pay and low productivity in construction. We need to mass-manufacture cheaper, more spacious, daringly designed, flexible and fully IT-capable homes. In short, we need to deregulate land, bring the cost down and use precision robots to build new, personalised homes.
But this is apparently too simple, and too radical, a suggestion for our politicians. May's housing policy, by contrast, is death by a thousand Band-Aids. She told Sky News, repeatedly, that 'there is no single answer'. Having taken personal charge of housing, she now leads a task force assembled 'from every corner of Whitehall' to attack the crisis 'on every front'. But this is just a grand way of presenting what is in fact tinkering around the edges.
May talks about building homes in empty shops. She has continued Gordon Brown's commitment to build only on brownfield land. This week a review by Tory bigwig Oliver Letwin is expected to indict house-builders for land-banking.
But none of this will tackle the housing crisis. Britain can't pack 300,000 homes a year, every year, into its existing cities, and Javid's plans for three to five new garden towns between Oxford and Cambridge will only add 131,000 homes. And even if the 424,000 'land-banked' properties in England and Wales suddenly had houses built on them, this would cover less than 18 months' of the projected housing supply for 2025.
What about Labour? Like the Tories, it only wants palliatives. It wants to tax empty homes (one million in the UK), second homes (maybe 335,000 in England), and homes bought by foreign oligarchs as investments. It also wants to get housing associations to build (they built just 1,320 in 2010). Labour sees giving people more freedom to develop land as only handing more freedom to billionaire house-builders to ruin the countryside or hoard land.
We need to overturn 70 years of planning regulations, and give people the freedom to develop the 90-odd per cent of England that isn't urbanised, using the latest production technology. But both parties are too fearful to take such bold steps.
To enquire about republishing spiked's content, a right to reply or to request a correction, please contact the managing editor, Viv Regan.