Philip Kerr: seriously entertaining
An heir to Raymond Chandler, Kerr leaves behind a formidable, thrilling legacy.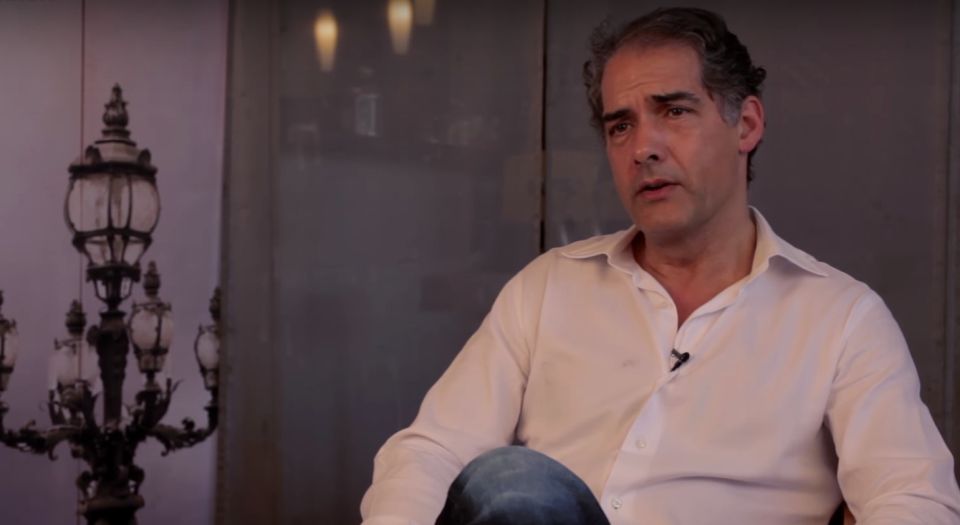 'I don't like chick lit. Chick noir. I hate fantasy. Religion I avoid like a plague. I don't like imitation Tolkien. The genre I most avoid is the self-consciously Literary Novel. Issue-driven fiction sucks. If I want a sermon, I'll watch the BBC. I tend to avoid even thinking about genre. I just want a good book.'
Philip Kerr, New York Times, 14 April 2016
The writer Philip Kerr, who has died at the age of 62, did what some great writers – Graham Greene, John Le Carre, Alan Furst preeminent among them – have done over the past 50 years. He turned his back on the decaying and solipsistic 'self-consciously literary' novel and concentrated instead on using the thriller genre to tell stories whose primary function is to entertain and just maybe, in the process, make us understand ourselves a little better.
Over a period of nearly 30 years, Kerr wrote 14 novels with Bernie Gunther as his hero. We first meet Gunther as a Social Democrat policeman in prewar Berlin. Over the course of these stories, Kerr takes his sardonic everyman through every phase of the Nazi period. From the Nazis' rise to power to their rule and the aftermath as they are scattered across the globe, Kerr thrusts Gunther into one terrible experience after another. Gunther is never himself a Nazi, but he is inexorably drawn into the Nazi machine, even ending up as an SS officer, working for the architect of the Holocaust, Reinhard Heydrich. Gunther is a reluctant participant in the Nazi atrocities, but a participant nonetheless, which was the fate of many Germans under the Nazis.
All modern thriller writers live in the shadow of Raymond Chandler, and his hero Philip Marlowe. Chandler described Marlowe thus: 'Down these mean streets a man must go who is not himself mean, who is neither tarnished nor afraid. He is the hero; he is everything. He must be a complete man and a common man and yet an unusual man.'
Kerr took the Chandler challenge head-on. Bernie Gunther has the laconic humour of Marlowe, the same weakness for femmes fatales, the toughness and the tendency to find himself in dangerous places. But the mean streets that Gunther lives in are not in downtown Los Angeles, but in Nazi Germany and the lands of the shortlived Third Reich. Gunther is damaged by experiences that Marlowe could only have experienced in nightmares. Gunther wisecracks his way through it all, even when in the presence of monsters like Goebbels and Heydrich.
Of one grizzled Nazi officer in The Lady From Zagreb, Gunther observes: 'Looking at him I felt as if I had just met a powerful gorilla while at the same time being in possession of the world's last banana.' Kerr uses such wise-cracking humour as a distancing technique that enables Gunther, but also we the readers, to cope with the horrors, and horrors there are. The Lady From Zagreb is about Croatia under fascist rule and contains the most horrifying violence of any of the Gunther novels. Before he goes to Zagreb, Gunther is warned it is a place where even the SS think that things have gone a bit far. Kerr describes a Ustashe fascist Croatian concentration camp where the guards, under the leadership of a Catholic priest, compete to see how many Serbs, Jews and gypsies they can each stab to death in one day. As with many episodes in the Gunther novels, this drives the reader to check the facts and discover that, if anything, the truth is even worse.
In Field Grey Kerr shows the process of how ordinary soldiers can be brutalised in extraordinary circumstances. Gunther is sent to fight with the Wehrmacht in the early stages of the Second World War in Eastern Europe. After a troop of captured German soldiers are executed by partisans, the order goes out to kill a group of captured Communist fighters, which includes women and Jews, in revenge – an order that Gunther helps to carry out. The following week the same soldiers are ordered to massacre an entire village, and this time Gunther objects. His officer asks him why he is objecting now, since he had effectively done the same thing the week before.
Kerr's great achievement is that despite Gunther's complicity in war crimes, we never lose sympathy with him. We can see that he is a man trying to maintain a shred of humanity in an impossible situation. As Gunther says in Prussian Blue, 'When you're working for people who are mostly thieves and murderers, a little of it comes off on your hands now and then'.
He never entirely loses his way even when, or perhaps especially when, he is in a concentration camp on the Eastern Front. It is always a close-run thing, however. As another despairing Nazi says to him in The Lady From Zagreb:
'You look tough enough. That's not the problem. The problem is that I've seen inside your soul, Gunther. There's still a sliver of decency left in there. There's your fucking problem. What does Nietzsche say? A man might think he can stare into the abyss without falling in but sometimes the abyss stares back. Sometimes the abyss exerts a strange effect on your sense of balance. Take it from one who knows.'
Berlin Babylon is a great TV series, based on the novels of Volker Kutscher, and it covers some of the same period and themes as the Gunther stories. But Kutscher is not a patch on Kerr as a writer and it would be wonderful if Kerr's stories could also be filmed or televised for a wider audience (apparently Tom Hanks is interested). In the meantime, we should be grateful that Kerr has left us such a brilliant set of stories, or 'entertainments' as Greene called them, with such a profound impact.
Gunther is not part of any resistance to the Nazis, for there is none. His resistance consists of trying to stay human in a sea of barbarity. Perhaps in the end that is the best that any of us can wish for. Here's to you, Philip Kerr. 'I finished the schnapps and let him pour me another, the way I like it, right up to the brim.'
Rob Killick is CEO of Clerkswell. Read Rob's blog, UK after the recession.
To enquire about republishing spiked's content, a right to reply or to request a correction, please contact the managing editor, Viv Regan.