The ugliness of the knife-crime debate
Both sides treat black and Asian communities like children.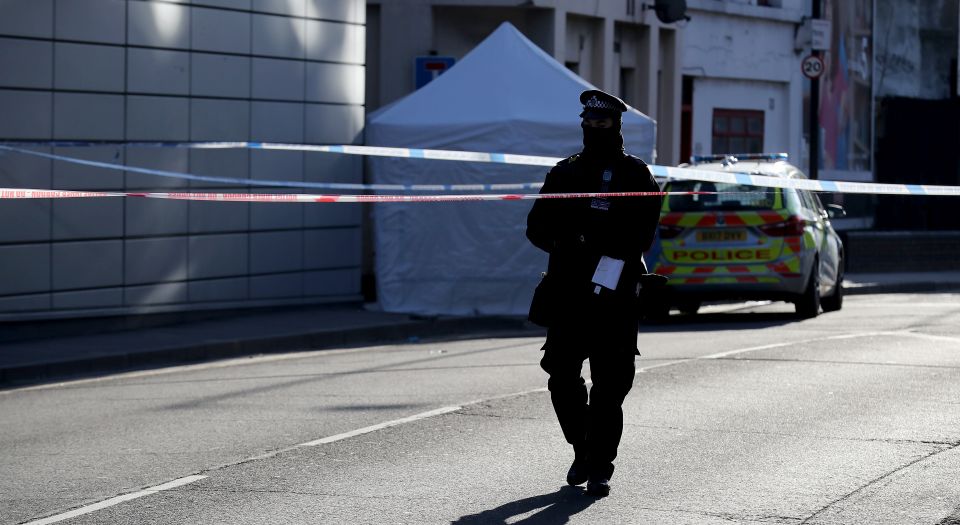 Violent crime is back in the news. There have been 62 fatal stabbings in London in 2018 so far. Knife crime has increased across England and Wales by 22 per cent, compared with last year, while London's murder rate has risen by nearly 40 per cent in three years.
Various explanations are offered for this rise. But most of them assume young black and Asian men – who are more likely to be both the victims and perpetrators of such attacks – are effectively a feral underclass. Some argue that the police need to be given stronger powers to lock up perpetrators for as long as possible. Apparently, a whole section of society can be locked up and written off.
Another explanation is austerity. Commentators are seriously blaming the violence on cuts to youth services and the closure of youth clubs. This is arguably the most racist explanation of all. It suggests that young black and Asian men need the soft supervision of the state to guide them away from violent crime. One article even suggests that the closure of the Connexions career service played a significant role – that these young men could be tempted away from violence by plumbing apprenticeships.
Then there are the attempts to treat knife crime as a 'public health' issue. A Home Office campaign presents images of young people, describing them as '#knifefree' since a particular date. Treating knives like a disease or an addiction pretends that knife crime is something that happens to young people, independent of their own moral choices. Metropolitan Police chief Cressida Dick said in January that knife crime needs a 'public-health response'. She cited the example of Glasgow, where a significant drop in the murder rate has been lauded as a public-health success story. But as Munira Mirza points out in the Spectator, Glasgow's public-health approach is not as liberal as many think. It is supplemented with increased sentences for carrying knives and an increase in stop and search.
Further clouding the issue are the panics about gangs and 'gang culture'. Viewing the killings through the prism of gangs has serious consequences for how individuals are treated by the justice system. Amnesty International published a report last week that suggested the Metropolitan Police are spying on large numbers of innocent young black and Asian men through its 'gangs matrix'. In doing so, the Met has effectively created a parallel justice system in which mere association with suspected gang members is grounds for surveillance – even if the 'suspect' has never been involved in a crime.
But many of the recent killings have little to do with gangs. For instance, a 23-year-old student, Russell Jones, was shot and stabbed to death in Enfield, London in March. He was not a member of a rival gang, but merely in the 'wrong place at the wrong time', as one friend said. In January, 19-year-old Rezwan Ali was knifed to death in Walsall, Birmingham, during a fight at a house party. These killings are not driven by gangs vying for control over territory. They are more often acts of individual retribution and random violence. They are all the more disturbing for their lack of any connection to gang activity.
Our approach to tackling violence is so confused because every explanation and policy proposal fails to treat those involved as morally autonomous human beings. Either they are violent gangsters who can only be tackled by draconian state power, or they are vulnerable victims of an uncaring society. No one is willing to consider why these young people are making the choice to engage in violence. We need to ask serious questions about the level of nihilism among particular members of our society. Instead, all sides pretend there are no real moral choices involved.
Luke Gittos is law editor at spiked and author of Why Rape Culture is a Dangerous Myth: From Steubenville to Ched Evans. (Buy this book from Amazon(UK).)
Picture by: Getty
To enquire about republishing spiked's content, a right to reply or to request a correction, please contact the managing editor, Viv Regan.