Gammon: the left turns on the less well-off
Among middle-class Momentum types, it's cool to sneer at working people.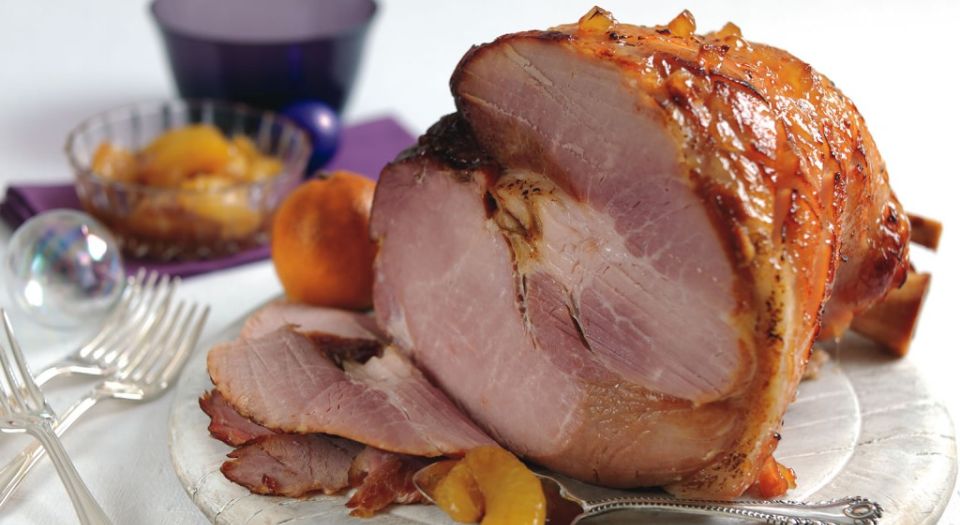 One of the most peculiar developments of recent times is that it has now become acceptable – even fashionable – among self-styled socialists and notional left-wingers to make fun of the poor. This turn of events was put into sharp relief last week by 'gammongate'. It certified the reality today that for some affluent liberals there is now nothing wrong with laughing at poor people.
This process has been in motion for some years. Its roots can be traced back to the 1960s, when the Labour Party began its detachment from the morally conservative working-class and started to become an organisation for middle-class, social liberals. It accelerated in the 1980s, when the aspiring working class began to drift to a Conservative Party that appeared not to want to do things for them, but to provide the conditions in which they might prosper.
Gradually, the left has become detached from its roots and more aloof in its demeanour. This became starkly obvious in the 2000s under Labour governments keen on cheap foreign labour; immigration always benefits affluent, home-owning employers and acts to the detriment of less affluent, home-renting employees. Hence a backlash in erstwhile Labour-voting areas in the south-east, east and towns in the north-east. Hence the success of UKIP in the 2014 European elections, Labour's collapse in Scotland, and the associated rise of middle-class Momentum.
Despite all this, it was still astonishing last week to see a group of people, who only a decade ago decried the word 'chav' and the 'demonisation of the white working class', now so eagerly deploy the epithet 'gammon'. It may not be exactly racist, but it is a repellent and perverse insult. Not even the patrician Tories of old would have so brazenly mocked society's less fortunate.
It is acceptable to dehumanise the poor today because society now interprets itself principally in terms of gender and race. To be sexist or racist are today's two biggest taboos. The white working-class are now fair game because they disproportionately hold old-fashioned views on women and are less likely to take up the transgender cause. Because the white working class are less keen on immigration and the EU they are also open to charges of racism and xenophobia. The notion of class difference and the idea that different classes have different material concerns and cultures has vanished.
To speak of ethnic divides in society is an indulgent distraction. Class is vastly more relevant. To understand British society today, it is more useful to speak of rich women and poor women, of rich ethnic-minority people (like Diane Abbott and David Lammy, for instance) and poor ethnic-minority people, the rich aged and poor aged, of rich whites and poor whites.
While we have departed from, say, the 1950s, when left was left and right was right, we have in a way returned to the 1930s, when detached, cosmopolitan Hampstead and Bloomsbury liberals used to deplore and decry the grubby working class for their non-U behaviour, vulgar reading habits and patriotic outlook. As that famous quote by George Orwell put it derisively: 'The English intelligentsia are Europeanised. They take their cookery from Paris and their opinions from Moscow.' In Momentum we have Fabianism Mk II.
Orwell spent his working life among the working class, exploring their culture (he also acted out of principle and went to Spain to fight for his beloved socialism. He was no 'virtue-signaller'.) Were he alive today, he would have visited the pubs and clubs of provincial England to ask people why they voted Brexit and why they no longer vote Labour. He wouldn't ignorantly dismiss the working class from on high as 'racist'. He certainly would have deplored the snooty, snide epithet 'gammon'.
---
The fall of the American sitcom
Most reports regarding the royal wedding at the weekend featured a footnote that Meghan Markle once appeared in the American 'comedy' Suits. I insert those derisive inverted commas because Suits is scarcely a comedy. It began life as comedy with a heavy dose of serious drama, but has since lost its comedic aspect. I never thought it was funny anyway, and to judge by its scheduling on British TV on Dave in the evenings, neither did many of my fellow countrymen. It now appears on Dave at 3.30am.
Being reminded of Suits had me wondering: why don't Americans make great television sitcoms any more? Cast your mind back to the 1980s and 1990s when we had such titans as Cheers, Frasier, Friends and Seinfeld, shows that mustered huge audiences in the UK as well as in their native country.
The situation today is by comparison paltry. You never see American comedies on the big channels. The flimsy Two Broke Girls and New Girl appear on the teen channel E4. Brooklyn Nine-Nine can raise the odd smile, but is also on that minority channel. The Last Man on Earth suffers from the drawback of Suits, in that it wants to be serious and funny at the same time, but the dissonance just grates. The only US comedy that comes anywhere near matching Friends and the like is How I Met Your Mother.
But I don't think TV-makers in the US have lost their sense of humour. I think this is an inadvertent casualty of TV having become respectable in the 21st century. No one wants to write or commission a water-cooler comedy anymore because every commissioner is looking for the next 'gritty', blockbuster, boxset drama.
---
Alexa: demeaning to women?
Amazon's Alexa device could be undergoing a gender change, as the company plans to introduce more male voices for digital assistants, reports The Times. This follows complaints from feminists that Alexa's voice perpetuates the Victorian stereotype of women as subservient and men as masterly, by casting digital assistants as female. Ian Bogost, a professor in interactive computing, has written in the Atlantic: 'A truly feminist Alexa, one that might decouple service work from passivity, wouldn't have been cast as "Alexa" to start with, but perhaps as a baritone named Alex.'
But surely if Amazon had launched 'Alexa' with a baritone male voice, it would have been accused of 'mansplaining'? There's just no winning with today's feminists. They have a familiar tactic: whether it be from men opening doors for women or giving them compliments, feminists can cast themselves as superior victims no matter what you do. Either you are patronising or you are being a total bastard.
Patrick West is a spiked columnist. His latest book, Get Over Yourself: Nietzsche For Our Times, is published by Societas.
To enquire about republishing spiked's content, a right to reply or to request a correction, please contact the managing editor, Viv Regan.