Who's afraid of the N-word?
No, singing along to the N-word in a rap song doesn't make you racist.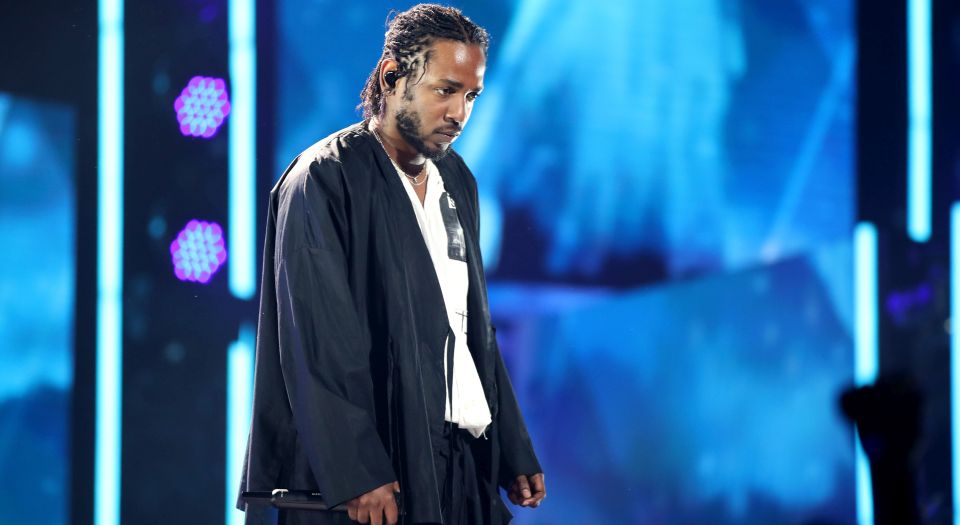 Being invited on stage at a concert to perform with your favourite pop star would be a dream come true for most teenagers. But for one Kendrick Lamar fan in Alabama, it quickly turned into a nightmare.
At the Hangout Festival in Gulf Shores last week, Lamar invited a white fan called Delaney to perform his song 'M.A.A.D. City' alongside him. When she sang the song's hook, which features repeated use of the N-word, the crowd booed her and Lamar stopped the performance. 'Am I not cool enough for you?', she asked the crowd. Lamar asked her to cut out the N-word. She apologised and said she had only been rapping it as he wrote it. He let her have a second attempt at the track, even though the audience had turned against her.
This strange incident has reopened the debate over whether white people should say the N-word – and even whether black people should say it. Some are virtuously telling us not to bother with this discussion, 'because it's 2018', and apparently this matter was resolved by some unknown authority long ago. But these people are being disingenuous; they overlook the nuances of the N-word, and the fact that its use in rap in particular is still being widely debated.
Lamar often invites white-majority audiences to sing 'M.A.A.D. City' en masse. Not only does their singing of the N-word not seem to bother him, but he often asks them to sing it again, louder this time. Perhaps he only interceded with Delaney because of the crowd's negative reaction to her.
Pop music is meant to transcend social differences. But this controversy seems driven by an identitarian belief that perhaps pop should create divisions within its own fanbase – so that some people can sing a song but others can't – in order to prevent the giving of offence. Singing along, pop's ultimate communal experience, is suddenly recast as 'problematic'. This leads to audience segregation. Is Lamar meant to accept that there are large parts of his audience that cannot sing along with him at gigs? They can buy the album, and tickets for the show, but they can't repeat his own lyrics back to him?
Many commentators have suggested this is the necessary consequence of rappers choosing to reclaim the N-word. So perhaps, they say, it shouldn't be used by anyone, including black rappers. The NAACP once even staged a funeral for the N-word, complete with a horse-drawn carriage carrying a coffin with 'nigga' written on it. Apparently, individual African-Americans don't need to make up their minds for themselves about the word's use – the NAACP has already buried it on their behalf. And yet, 10 years on from that mock memorial, the word is as prevalent as ever.
Major white musicians have used it. There's John Lennon's 'Woman is the Nigger of the World'. Elvis Costello's biggest hit, 'Oliver's Army', contains it. Even if you believe their lyrics are clumsy, you can't deny that these musicians used the word to make a serious point, not to be casually racist. Randy Newman used the word to relentless, scathing effect on 'Rednecks,' one of his many songs that satirises irrational prejudice.
And yet, rather as with Mark Twain's writing, the very fact that the N-word has been used by these people can lead to accusations of racism. What gets lost here is context. Delaney was not being racist when she sang Lamar's N-word-peppered lyrics, just as the vast majority of rap fans aren't when they sing along to this and other words. Context counts for little, it seems, in this censorious era. Instead, words are imbued with an extraordinary power and everyone is reduced either to a perpetrator of prejudice or a victim of it.
As upsetting as the N-word remains for many people, the fact is that the new taboo some are trying to create around it could actually increase its power to offend. It doesn't stop true bigots from using it, and it could actually make them feel emboldened. When Lenny Bruce famously used the word in a comedy routine, over and over, he did so from a belief that the stigma around slurs can only be destroyed by using a word more often. As the Lamar incident shows us, suppressing the N-word leads to more division, not less.
Christian Butler is a spiked columnist. Follow him on Twitter: @CPAButler.
Picture by: Getty
To enquire about republishing spiked's content, a right to reply or to request a correction, please contact the managing editor, Viv Regan.