Trade wars cause real wars? It's not that simple
If we want to oppose Trump's tariffs, we need to drop the hyperbole.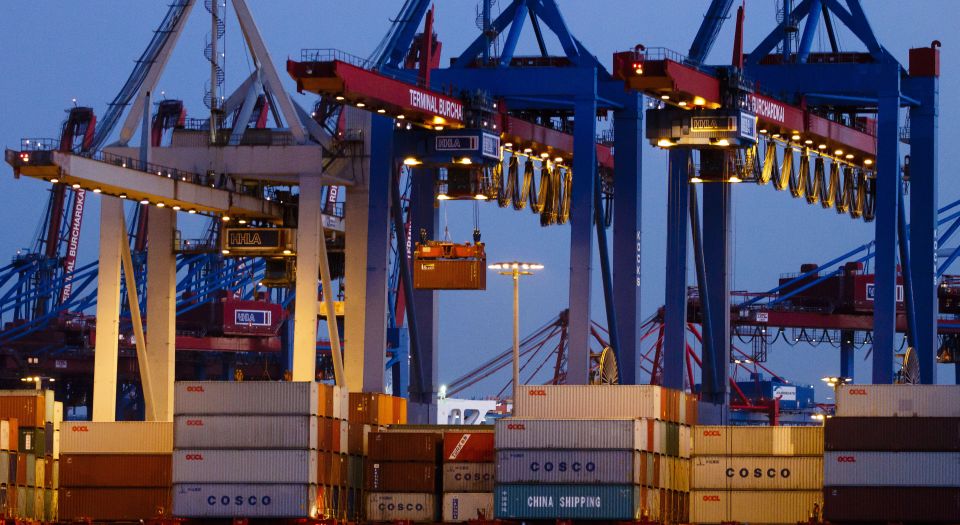 President Trump's imposition of steel and aluminium tariffs is counterproductive for the US economy in several ways. It will increase import costs and hit US businesses and consumers. It will cause tariff retaliation from other countries, thus restricting America's export sales. But, more importantly, it will inhibit economic advancement. Tariffs are anti-growth and hold back economic renewal at home. They shield domestic companies from engaging in the long-term investments needed to grow productivity. And in today's depressed conditions, they act to reinforce stagnation.
Tariffs are one more state policy adding to an already large collection of subsidies and protective mechanisms that seek to stabilise domestic economies. But these stabilising policies work through pampering businesses. Stronger companies are sheltered from pressures to renovate themselves and innovate. Weaker, zombie firms are given another lifeline for survival, perpetuating their stultifying effects on the wider economy. Tariffs act as status-quo policies, when what all the Western economies really need is a thorough shake-up.
The responses from Western countries hit by these tariffs, however, have been just as absurd. Western leaders assert that import tariffs help no one and that trade wars are mutually damaging. Yet how do they respond? With threats to impose retaliatory tariffs that will generate the very trade war they condemn. As European Commission president Jean-Claude Juncker put it: 'So now we will also impose import tariffs. This is basically a stupid process, the fact that we have to do this. But we have to do it… We also have to be this stupid.' We have to be stupid? If the so-called globalists were really that different in their thinking to Trump, they would refuse to engage in tit-for-tat trade policies.
Trump might be pursuing detrimental trade policies that could get out of control. Or maybe his recent actions are another blunt tactic taken out of his negotiating toolbox – one that he will soon reverse. Either way, he is now simply doing what he said he was going to do during his election campaign. Imposing import tariffs was almost as prominent as building the Mexican wall in his 'America First' speeches.
This, at least, shows that democracy appears to be working better in the US than in some European countries. From radicals in Greece to conservatives in Britain, and in many countries in between, politicians frequently reverse their pre-election pledges once in power. On the eastern side of the Atlantic, we've become familiar with politicians belittling democratic practices in this way.
This ailing state of Western democracy reinforces the importance of using democratic channels to challenge tariffs, and any other wrongheaded policies, introduced by Trump or by his G7 colleagues. We need to argue and persuade people about what is wrong with them. Trump should be called out for pursuing the classic diversionary tactic of blaming others for America's domestic economic problems. But effectively combating his policies means not falling into the opposite trap: just as Trump externalises America's problems, the self-defining globalists do the same thing when they exaggerate the economic significance of trade and of trade arrangements.
Trade war fixations
In Britain, the issue of trade has been weaponised against Brexit. The anxiety now being whipped up around trade wars, and especially tariff trade wars, is an example of how trade has been politically weaponised more broadly. Protectionist state policies cause genuine harm and should be opposed, but there is currently a narrow fixation on tariffs. Tariffs are still damaging, but tariff wars are not the biggest threat.
The International Monetary Fund, a bastion of globalist thinking, regularly warns of the dangers of trade wars threatening the world's trading system and economic growth. Such fears are often ratcheted up with the suggestion that trade wars become military wars. Jack Ma, the CEO of Alibaba, recently articulated this common presumption: 'If trade stops, war starts.'
Frequently, commentators point to the '1930s trade war' as a key driver in the outbreak of the Second World War. While most economists now reject the notion that trade protectionism caused the Great Depression, they go along with the still-popular idea that trade wars risk actual wars. Escalating trade protectionism is widely believed to have brought about war in 1939.
In his 2004 book Multinationals and Global Capitalism, Geoffrey Jones, a scholar of global business, claimed that while international trade recovered from its First World War nadir during the 1920s, the 'Great Depression led to a collapse of the international trading system. The Smoot-Hawley Act of June 1930 substantially increased the US tariff level, and other countries followed in the classic "beggar my neighbour" pattern. By the end of the 1930s almost half of the world's trade was restricted by tariffs.' As the renowned globalisation specialist, Richard Baldwin, more recently summarised in The Great Convergence: 'The breakdown of the trading system surely hastened the world down the path toward the Second World War.'
But this simplifies how intensified competition and rivalries between advanced market economies can turn into real wars. Countries go to war over conflicting national interests, not least their rival economic interests. However, these are never caused by matters of trade, even if productive unevenness between countries is often expressed through trading relationships.
In fact, the notion of a steadily escalating trade war throughout the 1930s turns out to be false. While tariff levels rose in response to the onset of depression between 1928 and 1935, in most countries tariff levels fell from the mid-1930s. In the few countries where they didn't, they increased only marginally.
By 1934 trade and tariff liberalisation was underway, with the US passing the Reciprocal Trade Agreements Act. This effectively repealed the Smoot-Hawley Act. Baldwin himself explains, somewhat undermining his aforemntioned point, that this 'flipped the United States from a unilateral tariff setter to a reciprocal tariff cutter… from the mid-1930s right up to the end of the Second World War, US tariffs fell as did world tariffs – a fact that many modern accounts of globalisation miss'. The conventional trade-war-to-real-war narrative isn't useful in understanding the past or the present.
Non-tariff sources of conflict
The Global Trade Alert organisation was set up after the 2008 financial crisis in anticipation of an expansion of protectionist policies. Two of its leading analysts, Simon Evenett and Johannes Fritz, have helpfully documented the expansion of non-tariff protectionism over the past decade. Unfortunately, but unsurprisingly given they are trade experts, they delimit their critique to the subject of trade. They hold back from assessing the deeper underlying problems hampering production. Nevertheless, they have cogently highlighted that, in recent decades, 'those fixated with avoiding another Smoot-Hawley failed to see, or take action against, the widespread resort to other trade distortions'.
Just because we have not seen a contemporary version of Smoot-Hawley does not mean that there is less protectionism these days. This is why claims that Trump's tariffs roll back 'decades of liberalisation' are fatuous. Protectionism has been expanding ever since the 1970s as a consequence of increasing state intervention.
These different protectionist measures are often even more troublesome than tariffs. By the mid-1930s, the elites of most advanced capitalist countries had learned that tariff protectionism – those classic beggar-thy-neighbour policies – couldn't solve economic depression. Some recognised that, if anything, they might have worsened economic life. Precisely because of the lessons learned from the 1930s, tariff wars are easier to manage today than the other forms of national rivalry that have been expanding.
Today's protectionist mechanisms are generally less transparent, and they are often more insidious and dangerous. As Evenett and Fritz have astutely concluded, clashes over subsidies, and over 'brazen attempts' to steal export market share from foreign rivals, are more likely, they write, than 'squabbling over tariff increases and anti-dumping actions'.
Globalism is the leading divider
The irony is that the lessons of the 1930s contributed to globalists' postwar attachment to a rules-based system of international trade and economic order, and it is this that is now proving to be a growing source of inter-nation dissension. The institutional policing of rules has meant decisions are made by supranational bodies at the expense of national democratic sovereignty.
For instance, although the pro-'free trade' World Trade Organisation has been unable to implement even one new multilateral liberalisation measure since it was set up in 1995, it has been active in imposing trade rulings on its nation-state members. Similarly, the prevailing rules-reliant approach drives the European Union's intransigence in bending its rules when dealing with recalcitrant member states – from Greece to Italy to Brexit Britain. And these encroachments on national sovereignty have led to nation-based responses.
This rules-driven stance is causing division. Many tariff alarmists have their own protectionist financial and regulatory policies, and represent a bigger threat to economic progress and international harmony than Trump's America First policies. And the more mainstream protectionist measures pursued by 'globalist' leaders in the West are much more established than those of the self-proclaimed 'economic nationalists'.
Unlike old-fashioned tariffs, many of the newer state-protectionist measures are not just tolerated by globalists – they are often championed as economically or socially beneficial. Business subsidies are justified as protecting jobs. Local procurement policies are presented as common sense. And rather than face the pain of restructuring, the creative destruction economies need, governments have been propping up firms with all manner of state largesse. Moreover, regulations to safeguard health, consumer safety and the environment, which often discriminate against imported goods, are not just accepted – they are positively embraced.
These are the sorts of non-tariff policies that are setting nation against nation. This is not necessarily intentional. It occurs because businesses, not least international businesses, remain closely tied to their home nation states.
Apple Incorporated, for instance, is clearly an international company. It produces its hardware, it sells its smartphones and it has shareowners all across the world. However, Apple remains an American corporation with closer links to the US state than to any other government. And because firms remain in this way national, the proliferation of nation-state support to business tends to sharpen rivalries between nations.
It is therefore shortsighted to single out the threat of trade conflict today. And it is complacent to suggest that simply maintaining today's historically low levels of tariffs would itself preserve peace. This confuses cause with effect. We should remember that the US reduction of tariffs after 1934 didn't stop the drive towards war between America, Japan and Germany. A focus on tariff tensions today risks distracting us from the deeper economic and political drivers of international rivalries and conflict.
Phil Mullan's latest book, Creative Destruction: How to Start an Economic Renaissance, is published by Policy Press.
Picture by: Getty Images.
To enquire about republishing spiked's content, a right to reply or to request a correction, please contact the managing editor, Viv Regan.