There is no such thing as 'gaming disorder'
We are in danger of stigmatising a perfectly harmless hobby.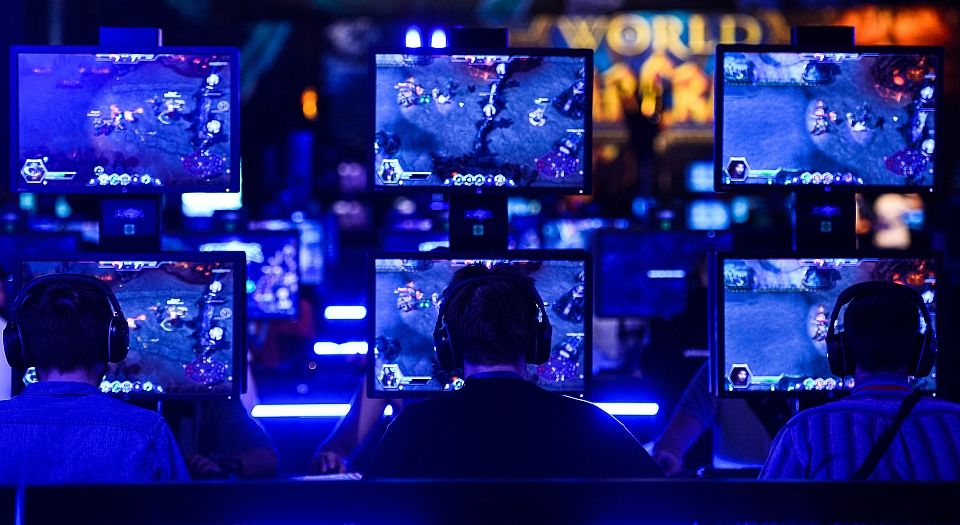 In the 11th update of its International Classification of Disease (ICD-11), the World Health Organisation (WHO) has provisionally added a new mental-health condition to its ever growing list: 'gaming disorder'.
There has already been a backlash against its inclusion from academics and scientists. A group of 28 academics have published a paper saying doing so would 'waste public-health resources' and cause 'harm to healthy videogamers'. So it may not make it into the final draft.
But the WHO's decision to give some credence to the idea of 'gaming disorder' speaks to a broader pathologisation of gaming, a hobby enjoyed by 2.5 billion people across the globe. And this is already making parents unduly anxious about their children playing games like Fortnite.
When I was a teenager, I remember my father attending a parents' evening at my school, where he told the deputy head: 'I'm worried about Hardeep. He plays computer games for hours on end – I'm afraid he's addicted.' As a child growing up in the 1990s, I did spend a lot of time playing computer games. But it was never a problem, despite my father's concerns. Today, however, such natural parental anxieties are being echoed by groups like the WHO, even though there is no evidence to support them.
Clearly some youngsters have a problematic relationship with videogames. One 10-year-old boy needed medical treatment after he refused to go to the toilet during a mammoth eight-hour gaming session and lost control of his bowel and bladder. One 15-year-old boy was hospitalised for eight weeks, and off school for a year, because he played videogames so much that he lost the confidence to go outside.
But these are isolated cases. The current scientific evidence base simply does not justify creating a new mental-health condition. Chris Ferguson, a professor of psychology at Stetson University in Florida, says the push to pathologise gaming stems from a misguided comparison to heroin or cocaine addiction, on the grounds that both gaming and drugs release dopamine in the brain. 'Why not cat addiction?', says Ferguson in a recent interview for the Hill: 'Given that dopamine release is normal for pleasant activities, one could claim that stroking a cat releases dopamine "just like cocaine does".' Elswhere, Andy Przybylski, an experimental psychologist at the Oxford Internet Institute, argues that the creation of 'gaming disorder' 'risks pathologising behaviours that are normal for hundreds of millions of regular gamers'.
As Robin Valentine, editor of GamesMaster, tells me, games are here to stay and we need to understand them, rather than allow fear to mould public opinion. 'Gaming as a negative influence', he says, 'particularly on young people and children, has long been a recurring bugbear for the mainstream media, but rarely does the evidence back up the fearmongering headlines. In this case, many experts dispute the WHO's decision to classify "gaming disorder" as a disease, and anyone reading through the symptoms can see that they're so vague and open to interpretation as to be useless for real diagnosis or study. It's a spurious foundation for any discussion, even before you get into the often-wild extrapolations made by outlets in their articles.'
Others take a different view. Patrick Day-Childs, a gaming journalist, partially agrees with the WHO's move. 'The current ICD-11 definition aims to help people who could end up doing damage to themselves and others', he tells me. 'But more importantly parents should remember to monitor and join in with gaming. Battle alongside your kids!'
While I am not sure parents will or should join in with their kids playing videogames, it is important that they do not see them as something dangerous and threatening. This is the problem with the WHO's move to classify 'gaming disorder' as a mental illness – it risks lending official credence to their anxieties. In reality, gaming is about as dangerous and unhealthy as, well, stroking a cat.
Hardeep Singh is a writer based in London. Follow him on Twitter: @singhtwo2
Picture by: Getty
To enquire about republishing spiked's content, a right to reply or to request a correction, please contact the managing editor, Viv Regan.