No Justine, we don't need a second referendum
Politicians' refusal to accept Brexit is no reason to have another vote.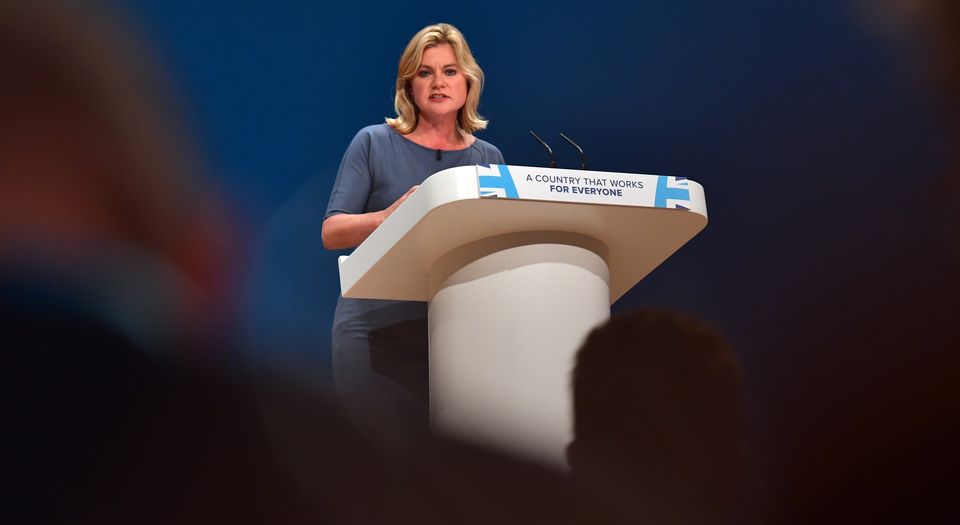 Former cabinet minister Justine Greening now joins the long list of Remainers calling for a second EU referendum. Writing in The Times today, Greening attempts to appeal to Leave voters by lambasting Theresa May's Chequers proposal for a Soft Brexit, labelling it a 'fudge' which delivers 'the worst of both worlds'. With both Tory Brexiteers and Labour unwilling to back May's plans, parliament is at a stalemate, she says. For Greening, this can only be unblocked by a public vote on the final Brexit deal.
She has tried to make her proposal appear novel by calling for three options on the ballot paper: the prime minister's negotiated Brexit deal, leaving the EU without a deal, or remaining in the EU. But just like previous calls for a second referendum, the clear message her intervention sends is that the public got it wrong the first time and we need to vote again. For all of Greening's overtures to Leave voters, the demand for another vote comes solely from Remainers, who insist that 'Remain' should be on the ballot paper and admit they would campaign to remain in the EU if another vote was held.
Although it is being dressed up in the language of choice and democracy, a second vote would override the clearly expressed wishes of the original vote. Greening insists a second vote would be 'a unique chance to settle the European question for a generation'. This is nonsense. The first referendum in June 2016 was sold to us by David Cameron as a 'once in a generation, once in a lifetime opportunity' for the public to have their say on our relationship with the EU. We were told in no uncertain terms that 'the government will implement what you decide'. Remainers only insist that the public's will on Brexit is not yet settled because they are still unhappy with the first answer.
Besides, the stalemate in parliament is not a product of Brexit itself, but of Remainer recalcitrance. While 52 per cent of the public voted to leave the EU, Remainers now occupy every great office of state, which they are using to push through May's Soft Brexit strategy. There is a clear majority of Remainers in parliament: 56 per cent of sitting Conservative MPs backed Remain, while all but seven Labour MPs voted Remain. There have been numerous attempts since the 2016 referendum to water down and reverse Brexit from unelected lords and uppity MPs, often under the guise of asserting a 'parliamentary sovereignty' that Remainers had previously been happy to cede to the EU. Remainers now make the perverse argument that the delays and dithering caused by their own unwillingness to accept the result is a reason to rethink Brexit. Because of their failure to listen to the public the first time, apparently we must now vote again.
Of course, second referendums are familiar to people across Europe. Whenever European voters have the temerity to reject an EU treaty, they are invariably asked to give the correct answer in a second vote. When the Danish rejected the Maastricht Treaty in 1992, they were forced to vote again a year later. In 2001, the Irish rejected the Nice Treaty. Pro-EU campaigners threatened a 'return to poverty' if they didn't make the right choice the next time around. Other referendums are simply ignored. The French and Dutch publics roundly rejected plans for a European Constitution in 2005, only to see them reappear in the form of the Lisbon Treaty in 2009 – another treaty the Irish rejected before being forced to hold a second vote. In 2015, 61 per cent of Greeks rejected the terms of an EU bailout, only to see another bailout imposed with even harsher conditions shortly afterwards.
The stakes of Brexit are even higher. If Brexit is not delivered and the will of the British people is ignored, watered down or put to a second vote, then Britain can no longer claim to be a democracy. The political class' unwillingness or inability to implement the first vote is no reason to have a second.
Fraser Myers is a writer. Follow him on Twitter: @FraserMyers
Picture by: Getty
To enquire about republishing spiked's content, a right to reply or to request a correction, please contact the managing editor, Viv Regan.