The UK has abandoned the presumption of innocence
The 'golden thread' of English law has been eroded by judges and lawmakers.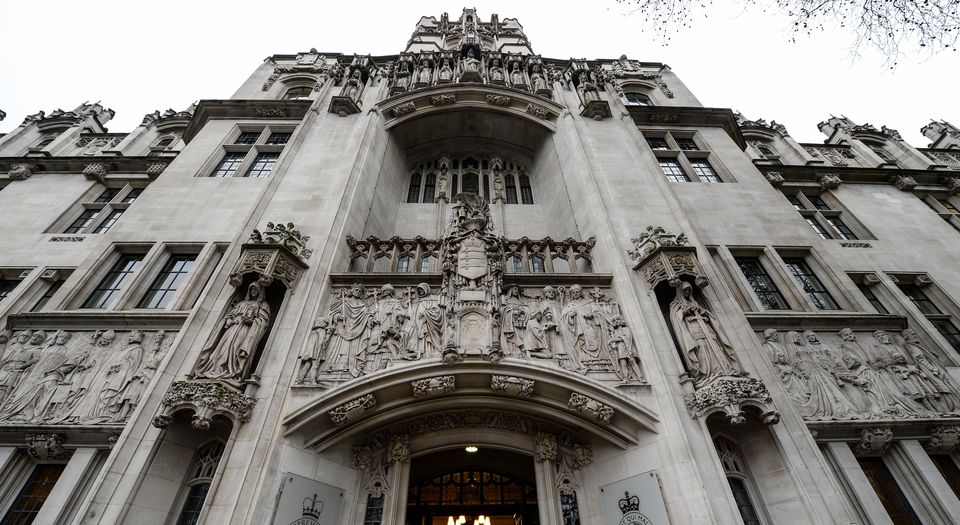 The presumption of innocence has traditionally been cherished by lawmakers and judges, one of whom described it, in 1935, as the 'golden thread', always to be seen 'throughout the web of the English criminal law'. But today its popularity is on the wane, and in some situations has been replaced by a presumption of possible guilt, in which suspicion alone can destroy livelihoods and reputations.
Last week, the UK Supreme Court gave judgement in a case brought by a taxi driver, who is only known as AR. He was acquitted of rape by a jury at Bolton Crown Court in 2011. He left that court a free man. He had no prior convictions. As far as he was concerned, no one had a right to doubt his good character. But he was wrong. When this thirtysomething married man with children, who was a qualified teacher with a first-class degree, applied to teach in colleges, the police disclosed the rape allegation to his prospective employers and ended his teaching prospects. He tried to return to his previous job, as a taxi driver, but the same police disclosure again denied him his livelihood.
AR argued that it was 'wrong, unfair and grossly prejudicial' of the police to disclose the rape allegation. He was having to defend himself every time he applied for a new job. His acquittal was worthless when placed alongside a police statement that the prospective employer ought to know that in 2009 AR was alleged to have raped a 17-year-old girl. As a judge in another case once said, disclosures of this nature are 'close to a killer blow'. AR says the disclosure 'will affect the rest of my life and future as nobody will employ me to teach'.
AR was not acquitted on some meritless technicality. It was a straightforward clash on the facts between complainant and defendant. He admitted giving the girl, who was drunk at the time, a taxi ride at about 1am, but denied any sexual contact with her. Both he and the complainant gave evidence and were cross-examined at his trial. There was no scientific evidence to support or undermine the allegation. The jurors were not satisfied beyond reasonable doubt that AR was guilty. That the police should undermine the presumption of innocence in this way is grotesque.
But unfortunately this has been a long time coming. Parliament started to undermine the presumption of innocence when it passed the Police Act in 1997, which gave the police the power to disclose information that had failed to result in a criminal conviction. The information may relate to those who were never charged, those who were never prosecuted, or, as in AR's case, to those who were prosecuted and acquitted. These disclosures are routinely carried out by the appropriately named Disclosure and Barring Service.
In AR's case, the police informed his prospective employers that the rape allegation 'might be true'. The Supreme Court ruled that this did not undermine the presumption of innocence, because the police did not actually say that the rape allegation was true. The need for proof of guilt beyond reasonable doubt is there to ensure that a citizen is not unfairly damned. But in the hands of today's judges, it has become an excuse to do just that. What can't be achieved in court, with a jury's verdict, can be achieved outside court, with a police disclosure.
With this ruling, the Supreme Court has sanctioned the notion that because guilt requires proof beyond reasonable doubt, there can always be a suspicion, sometimes even a likelihood, that an acquitted defendant is guilty. And so long as the police merely imply that the person acquitted might be guilty, a disclosure to this effect is lawful. The presumption of innocence has become a presumption of possible guilt.
Defenders of this disclosure say that, as AR was applying for jobs which would have put him in a position where he could have abused children and vulnerable adults, the police's actions were legitimate. But he has not been proved to have done anything to suggest that he has such a disposition. What happened to him could have happened to anyone. Anyone can be subject to an allegation. The police's powers regarding disclosure elide the distinction between allegations of guilt and actual guilt. Yes, many guilty people escape prosecution, and some even secure acquittals. But if we undermine the presumption of innocence, many innocent people will be treated as criminals.
The presumption of innocence isn't easy. It requires us to presume something that won't always prove to be true. But it was, up to now, a challenge we accepted because the benefits were deemed to outweigh the costs. Members of the public have always had a sense of fairness towards an accused individual, recognising that without the presumption of innocence, they themselves could one day find themselves on the receiving end of injustice. That hasn't changed. What has changed is the attitude of lawmakers and judges. These people, who ought to know better, have, step by step, abandoned the golden thread of English criminal law. And it reached its nadir at the Supreme Court last week.
Jon Holbrook is a barrister. Follow him on Twitter @JonHolb.
Picture by: Wikimedia Commons
To enquire about republishing spiked's content, a right to reply or to request a correction, please contact the managing editor, Viv Regan.