How feminism makes life harder for girls
Girls are stressed because they're constantly told to expect the worst.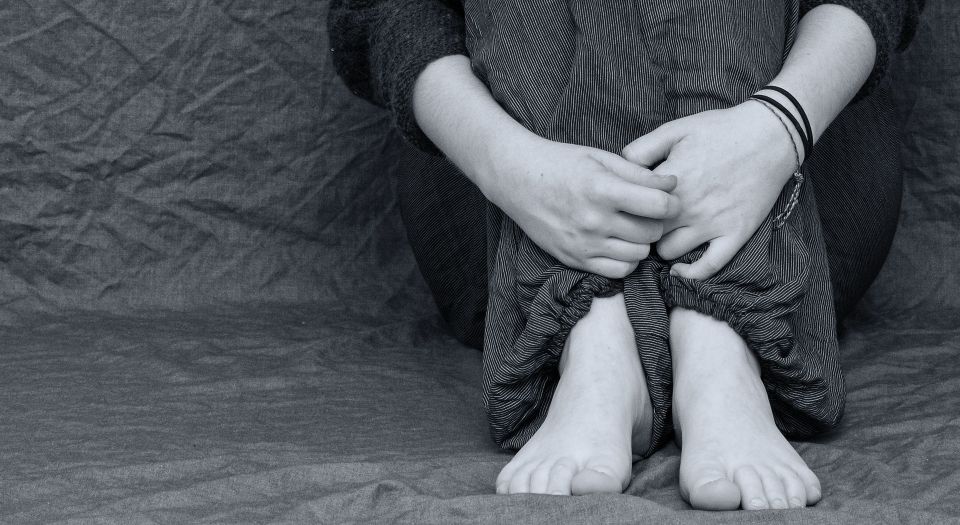 Being a teenager can be tough. We're all familiar with the cliché of the soul-searching, moody teen battling hormones, peer pressure and the looming prospect of adulthood. But new stats published by the National Health Service suggest teenage girls are particularly struggling at the moment.
In England, the number of girls under the age of 18 who have been treated in hospital for self-harming has almost doubled in 20 years. Between 2011 and 2014, the cases shot up by 68 per cent. In contrast, the number of cases involving boys only rose from 2,236 in 1997 to 2,332 in 2017.
It gets worse. Last year, 2,736 girls in England were treated for an overdose, more than 10 times the number in 1997. Again, the number of boys requiring such treatment was far lower: 152 in 1997, rising to 839 in 2017.
Clearly, there is a problem among a fairly significant number of young girls. The NSPCC and others claim the shocking rise of self-harm and attempted suicide is a consequence of the pressures of social media. An NSPCC spokesperson says 'many children are being driven to self-harm as a way of dealing with the pressures and demands of modern-day life'.
Agenda, a charity for women and girls, believes the rise is down to the fact that 'girls are facing sexual pressures, including from the availability of porn, and sexual harassment and assaults in schools have increased in recent years'. This is a widely held view these days: many feminists claim the #MeToo movement revealed how widespread sexual harassment is, and how harmful it can be to women's mental health.
The solution to these alleged pressures? Therapy, apparently. The Department of Health and Social Care told The Times that it is planning 'an extra £300million to provide more help in schools', including more training of staff to 'provide faster support' to children. In all likelihood, this will mean more counselling, more 'circle-time' talks, and more focusing on mental-health problems. Will the problem of girls being too introspective really be fixed by encouraging greater introspection?
In my view, the reason many girls are behaving in these drastic ways is not because their lives are more difficult than earlier girls' lives – on the contrary, their lives are easier in many ways. Rather, it is because society now constantly tells them that their lives are hard and that everything is difficult and unfair.
What the NSPCC, Agenda and others don't seem to realise is that society's constant focus on the mental health of young people has morphed into a panic. Increasingly, instead of devoting much-needed medical resources to people who have genuine mental-health problems, our society takes a blanket approach to all young people and communicates to them the idea that they need special mental care. There is a distinct lack of belief in the resilience of young people – especially girls. It is not surprising that girls today, who are constantly told that exams are stressful, social media is harmful, boys are dangerous, abusers lurk everywhere and the patriarchy is out to get them, often feel low and worried.
We need to take a long hard look at how we socialise girls today, and at the dread we encourage them to feel. Feminists tell young girls that being whistled at on the street or seeing a weight-loss advert on the Tube can mentally scar them; that being chatted up or flirted with is a risky business; and that the media can harm their self-esteem and make them feel worthless. And we wonder why many of them seem fretful?
If girls, and young people in general, are spending too much time on social media, maybe that is because adults have encouraged them to fear the world outside. To fear strangers, men, media messages, everything. The first step towards lowering the number of girls who are stressed out is to encourage them to stop being self-absorbed, to stop looking inwards and to become more interested in the world beyond social media. That is, we should encourage them to grow up.
We should be socialising young girls to feel independent and autonomous. But instead we tell them to obsess over their mental health and that the world is full of things that could harm them. Being young is a wonderful thing; that we are currently scaring young girls into self-harm is a travesty.
To enquire about republishing spiked's content, a right to reply or to request a correction, please contact the managing editor, Viv Regan.