There are too many people in prison
Politicians are ignoring the real cause of the prisons crisis.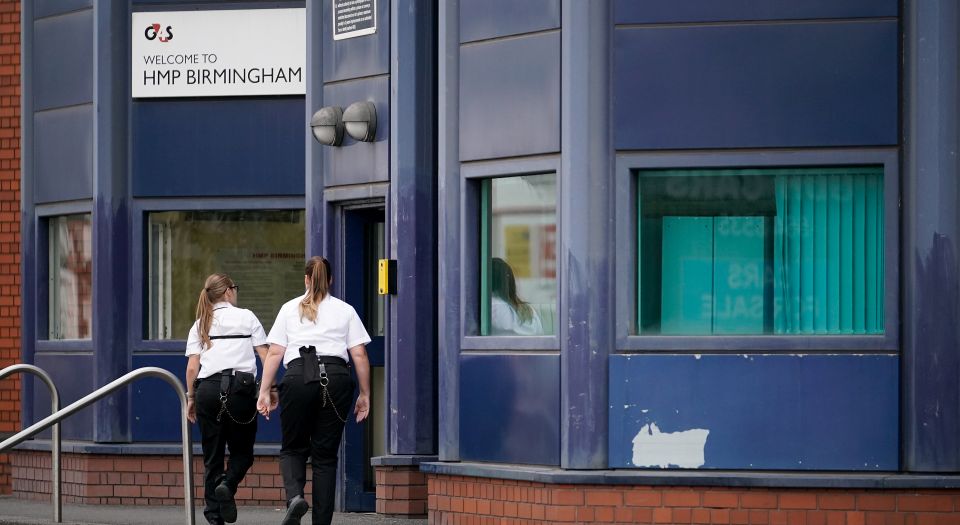 In an unprecedented move, the UK government has taken HMP Birmingham out of the hands of its private contractor, G4S. Chief inspector of prisons Peter Clarke said it was one of the worst he had ever visited. 'Squalor, filth, the air hanging heavy with the smell of drugs, a dilapidated physical environment, a sense… that at any time violence could break out' – this is how he described it on the BBC's Today programme. During an official visit earlier this month, prisoners torched two of the inspection team's cars.
HMP Birmingham has suffered a litany of failures. It is the country's most violent prison, with over 1,000 assaults recorded in 2017 – a fivefold increase since 2012, the first full year of G4S's stewardship. In December 2016, 500 inmates were involved in a 14-hour riot, the worst prison riot in Britain since 1990. Astonishingly, despite the contractor's obvious failures, the prison will be returned to G4S if the government manages to turn it around.
But HMP Birmingham is just the tip of the iceberg. Prison violence is at record levels across the country. At first glance, the crisis in prisons lends itself to well-worn narratives about spending cuts and privatisation. The Ministry of Justice has certainly been a particular target for government cuts, leading to the loss of around 5,000 prison staff since 2010. Shadow justice secretary Richard Burgon has previously attacked the government for providing 'justice on-the-cheap'. Even the Tory prison minister, Rory Stewart, has issued a mea culpa on the cuts to the number of prison officers. A concerted recruitment drive has seen a partial recovery in numbers over the past three years, but the loss of experience means these are not like-for-like replacements. This has certainly played a role in the current crisis.
It is less clear whether privatisation played a role in HMP Birmingham's decline. Ministers say the four other G4S prisons are performing well. Public ownership offers no guarantees of adequate facilities. Prior to Birmingham, Clarke, the chief inspector, said the publicly run Liverpool prison had the 'worst conditions inspectors had seen'. But irrespective of their 'performance', the outsourcing of prisons to private entities is wrong. Prison ought to be a punishment imposed by society at-large, via the justice system and the courts. That punishment should not be overseen by private bodies.
But by far the biggest problem is the fact that there are so many prisoners in the first place. There are currently 83,000 prisoners in England and Wales – the highest prison population in Western Europe. This is nearly double the 44,000 inmates of 25 years ago, despite National Crime Survey data showing lower levels of crime. Seventy-one of England and Wales' 116 prisons are deemed to be overcrowded.
Put simply, the majority of prisoners should not be there. Prison sentences should be reserved for the most serious crimes and for when offenders pose a threat to public safety. But in England and Wales, 71 per cent of inmates are serving time for non-violent offences.
The use of community sentences has halved in the last decade, largely replaced by short prison sentences. (Forty-seven per cent of the prison population are serving custodial sentences of less than six months.) This creates problems for both the prison and the prisoner. The large churn of inmates makes it difficult for officers to establish the relationships necessary to keep order. It also increases the availability of drugs, with police chiefs warning that some petty criminals are deliberately committing offences so they can smuggle drugs into prison. As for the inmates, they are twice as likely to leave addicted to psychoactive drugs like spice as when they entered. Far from rehabilitating inmates, Britain's prisons regurgitate dysfunctional people.
Britain's prison crisis goes deeper than the war of words over outsourcing and spending cuts. We need a full and frank discussion about who we send to prison and why.
Fraser Myers is a writer. Follow him on Twitter: @FraserMyers
Picture by: Getty
To enquire about republishing spiked's content, a right to reply or to request a correction, please contact the managing editor, Viv Regan.