Stop using women to try to kill off Brexit
Women for a People's Vote is a cynical, misanthropic movement.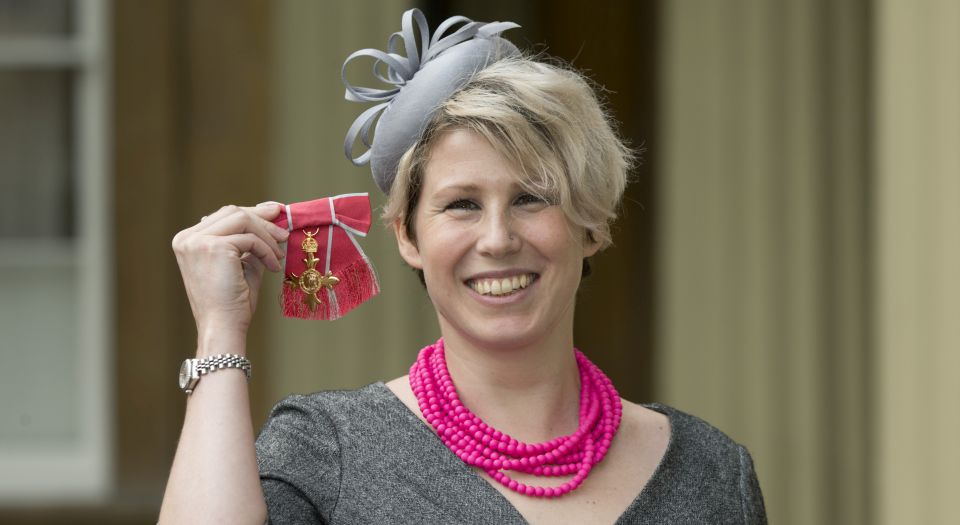 For more than two years, some permanently disgruntled Remainers have been trying to overturn the Brexit vote. First there was blind rage: the monkeys are running the zoo, they claimed. Then they tried reasoning – poor, ill-informed voters didn't know what they were voting for, they argued. They tried bargaining – we need a say on the Brexit deal in order to make sure democracy has been properly carried out, they insisted. And of course there were the threats – if we leave without a deal, the world will end.
Having failed to overthrow the largest democratic vote in British history with these methods, the organisers of the profoundly misnamed 'People's Vote' campaign are now trying a new tactic: they are using women to try to break Brexit.
Last week, Women for a People's Vote held its launch event. There were speeches from the president of For Our Future's Sake (or FFS, as the cool kids call it), arch Remainer Rachel Johnson, and – you guessed it – Alastair Campbell's daughter Grace. The level of insight at the event was summed up by Campbell Jnr using a dining metaphor for Brexit: 'We should be able to change our order. It tastes like shit and this isn't what we ordered.' Among the lies pushed by these female anti-democrats was the claim that Brexit would deepen the (mythical) gender pay-gap, that almost one million women's jobs might be negatively affected by Brexit, and that Brexit will mean women 'losing protection on equal pay, maternity pay, pregnancy, maternity and parental leave, and vital protections against harassment and discrimination'.
The idea that women's rights will go out the window once we leave the EU is historically illiterate. Not only does this misunderstand how women's rights were won in the first place – by freedom-fighting women, not as a gift from bureaucrats in Brussels – but it also implies that much of British society thinks women's equality isn't very important. It is patronising, and misanthropic, to suggest that if we leave the EU bureaucracy then British women will suddenly be paid less and harassed more, as if Brits just cannot wait to make women second-class citizens again. Surely Women for a People's Vote is not suggesting that the only thing holding British women's freedom in place is a bunch of balding mainly male technocrats in Brussels?
The launch event also suggested that women are anti-Brexit. The speakers were actually referring to a YouGov survey which found that 73 per cent of women 'fear promises made by politicians on Brexit will be broken' and 86 per cent of women over the age of 45 think the process of leaving the EU has been 'a mess'. This is hardly a surprise. You would have to be blind or a Tory Party stooge to think Theresa May's government has done a good job on Brexit. This doesn't mean everyone is changing their minds about Brexit, though. To use Campbell's dining allegory, if a waiter screws up your order, that doesn't mean you stop feeling hungry.
The cynicism and anti-democracy of Women for a People's Vote is perhaps best summed up by the inclusion of Caroline Criado Perez. Earlier this year, Criado Perez helped to erect in Westminster Square a statue of Millicent Fawcett, a suffragist who campaigned for the right to vote for (some) women. Back then, Criado Perez lauded the power of the vote and the wonderful campaigners who expanded democratic rights to women. Yet now she uses her public platform to campaign for the delegitimisation and indeed destruction of the votes of millions of people – including millions of women. 'People – and especially women, who now favour Remain by a 12-point margin – are finally waking up to the reality that they've been sold a pup', she wrote in the New European recently. This elitist masquerading as a feminist is effectively saying that us stupid women have now seen the error of our ways and therefore should be forced to vote again.
There are so many things wrong with gendering something like Brexit. This is the largest political mandate in British history; it was a vote in which every man and woman got the same say and the same chance to impact on politics. Yet now influential, well-connected women want to use their privileged position to undermine the political impact made by what they view as stupid voters. Using women to try to defeat Brexit is sexist and illiberal. If you fear and loathe democracy, be honest about that – don't make out that you're taking a progressive stance because voters, of both sexes, can see right through that.
To enquire about republishing spiked's content, a right to reply or to request a correction, please contact the managing editor, Viv Regan.