Ian Buruma: victim of Sexual McCarthyism
The ousting of the NYRB editor confirms MeToo is now a witch-hunt.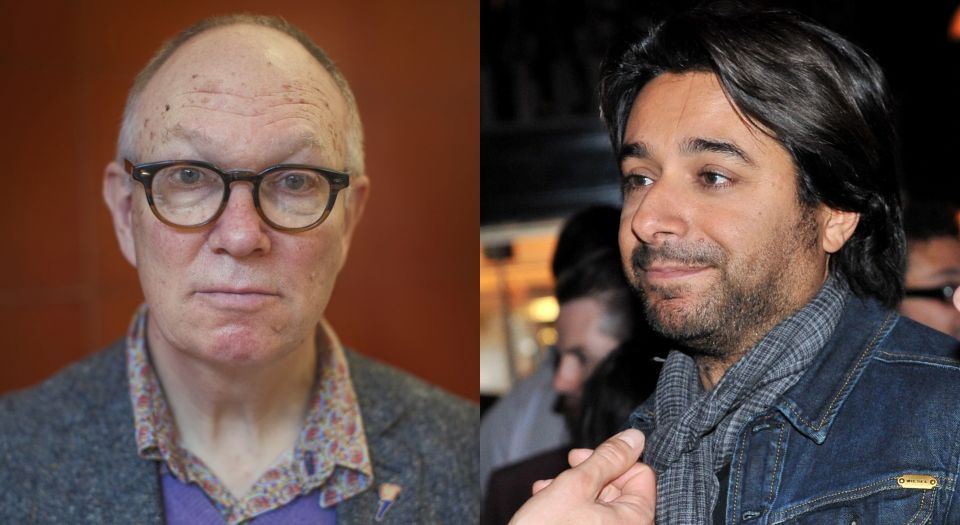 MeToo has officially entered its McCarthyism stage. The ousting of Ian Buruma from the New York Review of Books is confirmation, for those who still needed it, that this hashtag movement is more about vengeance and censorship than justice. For Buruma's crime was not to touch a woman without her consent or verbally harass his female workforce. It was merely to publish an essay by a man (Canadian broadcaster Jian Ghomeshi) who was accused of sexual assault and then acquitted in a court of law. When an esteemed editor can be expelled from polite society for publishing the words of a man who has not been found guilty of any crime, you know we live in dark, ugly times. MeToo is the midwife of this medieval-style policing of dissenting speech.
More than any other incident so far, the Buruma affair sums up the illiberal excesses and outright hysteria of the MeToo moment. Buruma's speechcrime was twofold. First, he dared to give space to Ghomeshi to write about the accusations made against him and, sin of sins, even to make some jokes about today's sexually straitened climate that is chewing up and spitting out men like him. Ghomeshi, who was accused by various women in 2014 of having non-consensual 'rough sex' with them — accusations that either didn't make it to court or, in the cases of three women, were thrown out of court — says in his NYRB piece that he is a victim of 'mass shaming'. And secondly, Buruma gave an interview to Slate in which he said Ghomeshi's previous behaviour is not 'really my concern'.
For this — for commissioning an essay and defending the right of an individual to continue to have a public presence after he has been acquitted of criminal offences — Buruma has been driven out of New York's literary circle. It is unclear whether he resigned or was sacked, but it's clear that he's out because he dared to suggest we need nuance in the discussion about sexual misdemeanours and harassment. Nuance is tantamount to a sin in the binary moral universe of the MeToo witch-hunt. One of the things that most outraged feminists is that the cover of the NYRB that featured Ghomeshi and others mulling over MeToo ran with the headline 'The fall of men'. That is ridiculous, men-pitying tripe, they said, even as they helped to bring about the fall of Buruma. Buruma's fall, for mere editorial daring, proves his cover story was all too apt.
This affair confirms that any questioning of MeToo is not allowed. Witness also the rage against Matt Damon, Sean Penn, Catherine Deneuve, Anne Robinson and comedian Norm Macdonald, all of whom simply uttered heretical doubts about this new movement in which men can be cast out of work and into the shadows of shame simply upon the accusation of one woman. A couple of weeks ago, Macdonald made the blasphemous comment that it is about time the MeToo movement 'slowed down a little bit' and the even more sinful suggestion that the likes of Louis CK — the comic whose career was destroyed following accusations that he masturbated in front of some women — should be allowed to come back. Macdonald was due to appear on The Tonight Show but he pulled out after producers told him to make a public apology for his comments at the start of the show. 'Publicly retract your comments, or else…' — what century is this?
The Macdonald and Buruma incidents show how difficult it is for public figures to criticise MeToo. And in turn, they show how necessary it is to criticise MeToo. Any movement that becomes this arrogant, this punishing of challenge or rebuke, must be urgently subjected to the light of serious, reasoned debate. Sean Penn was dead right this week to express 'suspicion' of a movement that is consumed by 'great stridency and rage' and which is 'without nuance'. 'And even when people try to discuss it in a nuanced way, the nuance itself is attacked', he said. This is precisely what has happened to Buruma: he has been expelled from literary society for calling for nuance. Nuance is not allowed in the MeToo era. You must simply point and scream and revel in people's downfall.
The truth is that Buruma, in keeping with his intellectual output of recent decades, is making a very humanist argument. His comments to Slate are being taken out of context. Everyone is referring to his remark that Ghomeshi's previous behaviour is 'not really my concern'. What he actually said was: 'I'm no judge of the rights and wrongs of every allegation. How can I be? All I know is that in a court of law he was acquitted, and there is no proof he committed a crime.' Here, Buruma is doing something very civilised: he is refusing to act as a one-man mob and conspire in the permanent exclusion of Ghomeshi from public life because he prefers to believe that individuals are innocent until proven guilty. And Ghomeshi has not been found guilty. Of anything. It used to be considered socially conscientious to treat acquitted people, and even ex-cons, fairly and humanely. Now it is seen as a social crime. MeToo wants everyone who is merely accused to be punished forever. That is a nasty, Stalinist and utterly unjust approach to public life. Buruma is defending the pillars of the free, civilised society; MeToo is attacking them.
Not content with conflating everything from a hand on the knee and actual rape; not content with presenting women as the frail victims of male wickedness; not content with instituting a situation where accused individuals can lose their careers and in some cases their lives (there have been four MeToo-related suicides) — now MeToo wants to shut down criticism, shut down nuance. Buruma shouldn't be ousted, he should be cheered, for he has helped to start a very important discussion about the dire impact MeToo is having on freedom, justice and sex. We should defend him, and the other MeToo heretics, before it's too late. Before we end up in a world where anyone who wants a job in journalism, culture, politics or entertainment is first asked: 'Are you now or have you ever been a critic of MeToo?'
Brendan O'Neill is editor of spiked and host of the spiked podcast, The Brendan O'Neill Show. Subscribe to the podcast here. And find Brendan on Instagram: @burntoakboy
To enquire about republishing spiked's content, a right to reply or to request a correction, please contact the managing editor, Viv Regan.