The stupidity of modern anti-racism
Smearing everyone who disagrees with you as far right only helps the far right.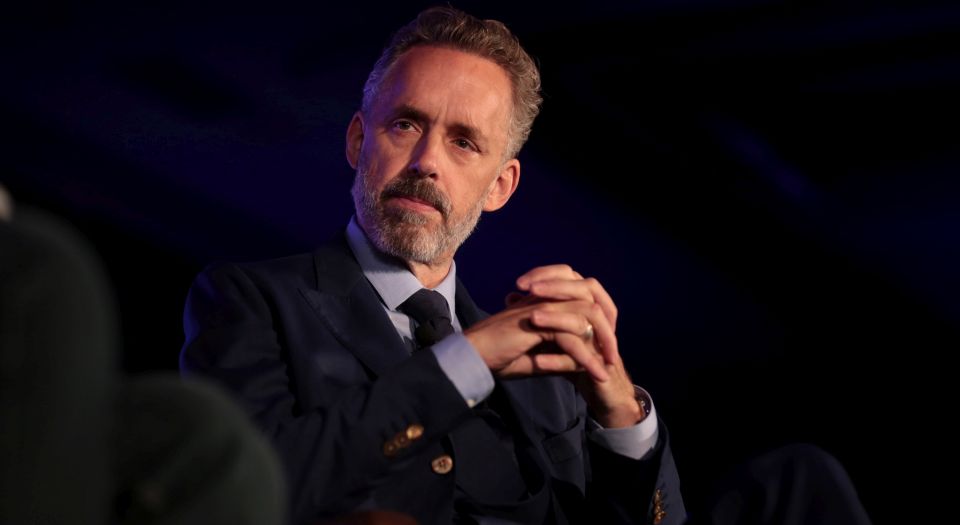 According to a New York research institute known as Data & Society, there exists a sinister 'Alternative Influence Network' (AIN) which enables far-right radicalisation through YouTube. Via a 'six degrees of separation'-style flowchart, one that wouldn't look out of place on David Icke's notice board, a researcher called Rebecca Lewis has somehow managed to join the dots between political worldviews opposed by the liberal-left – conservatism, libertarianism, classical liberalism – and white-nationalist extremism. It is the most egregious example of guilt by association and the continuum fallacy I've seen for a long time. The camel has its nose well and truly under the tent.
If ever you needed evidence that critical thinking should be reinstated in schools, Lewis's absurd study is a good place to start. The AIN is described as 'an assortment of scholars, media pundits, and internet celebrities who use YouTube to promote a range of political positions'. Incredibly, Data & Society perceives collaborative influence to include 'debates and disagreements', which will surely provide succour to those who favour regressive No Platform policies on university campuses. Each figure on Lewis's chart is assigned a 'node', which differs in size and colour depending on 'their total connectivity within the network, or how close the influencer is to all other influencers'. It really has to be seen to be believed.
There was a time when educated adults would have dismissed this kind of nonsense out of hand, but increasingly it feels as though infants are dictating the terms of debate. I'm reminded of Richard Brome's play The Antipodes (1640), which depicts a chaotic topsy-turvy society where children are able to discipline their parents and send them back to school. Does Data & Society have any idea how unhinged it appears to anyone with even the slightest appreciation of political nuance? In Hollywood, whenever a character draws up this kind of conspiratorial flowchart, we know that the filmmaker is signalling a dangerous fantasist. How is it that such a trope is being mimicked in reality by those who should know better?
The suggestion that watching Jordan Peterson lectures on YouTube is a gateway drug to fascism is not only ignorant, but also deeply irresponsible. Sadly, the tactic is now common. When Twitter smeared Candace Owens as a 'far-right media personality' for the crime of being a black conservative, Twitter's CEO Jack Dorsey eventually felt compelled to issue an apology. Inevitably, many leftist activists who seemingly have no understanding of what 'far right' means were quick to 'call out' Dorsey for his statement. Activists used to agitate for social progress, now they demand apologies for apologies.
According to Data & Society, Owens is a part of the AIN, and by implication is complicit in laying 'breadcrumb trails to more extreme ideological content'. So too is Ben Shapiro, a conservative broadcaster whose Jewish heritage hasn't prevented radical leftists from branding him a Nazi collaborator. All of this tells us that concept creep is now the norm, and behaviour which would once have been written off as hysterical, or at the very least ill-informed, is now being entertained by the mainstream media. It is a damning indictment of the educational system in the West that it can produce adults who are this narrow-minded.
Dave Rubin, political commentator and host of The Rubin Report, has rightly slammed Lewis's study as 'absolute garbage and bordering on defamation'. For Rubin, talking and listening to those whose opinions differ to one's own is an essential aspect of political and social progress. (Watch Dave Rubin's interview with spiked editor Brendan O'Neill, in which they explore this principle, here.) For the likes of Lewis, the world is to be viewed through an ever-shrinking Overton window, and those who advocate free-thinking are engaged in a form of radicalisation.
Resentment is a powerful emotion. To suggest a direct continuity between someone like Jordan Peterson – whose opposition to fascism and tyranny could not possibly be better documented – to major figures in the white-supremacist movement, will only further alienate the many thousands of people who admire his work. If activists are insistent on blurring the important distinctions between conservatism and white nationalism, they shouldn't be surprised when more and more gravitate toward extreme positions. Data & Society is effectively rendering the term 'far right' meaningless, and as such is reducing its stigma. This is a dangerous game.
Neo-Nazism has been in a state of terminal decline for some time now. Disturbing scenes in Chemnitz earlier this month, where protesters were seen giving Nazi salutes, should not detract from the reality that such movements are far from mainstream. But there can be no doubt that far right groups benefit hugely from the kind of concept creep and guilt by association advocated by Data & Society, whose analysis generates the illusion of widespread global support for their cause. By adopting this misguided approach, Data & Society has buoyed the very fringe groups it seeks to bring down.
Andrew Doyle is a stand-up comedian and spiked columnist. He is also the co-founder of Comedy Unleashed, London's free-thinking comedy club. Follow Andrew on Twitter: @andrewdoyle_com
Picture by: Gage Skidmore, published under a creative commons licence
To enquire about republishing spiked's content, a right to reply or to request a correction, please contact the managing editor, Viv Regan.