The misanthropy of the Stanford prison experiment
We have uncritically bought the idea that we're all one step from barbarism.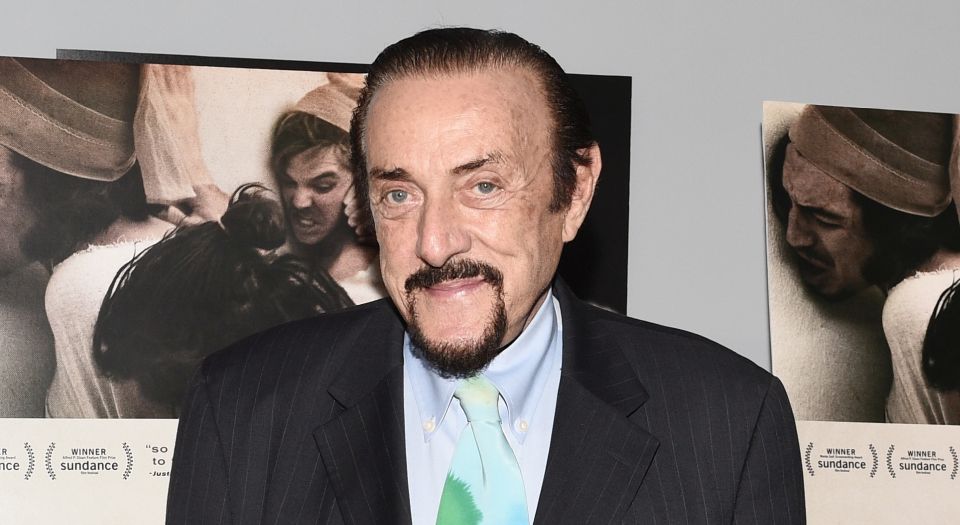 The Stanford prison experiment (SPE) is one of the most famous psychological experiments of the 20th century. Carried out in 1971 by Philip Zimbardo, it assigned student volunteers roles as 'guards' and 'prisoners' in a mock prison. It was abandoned within six days after the 'guards' became increasingly authoritarian, harassing and even psychologically abusing the prisoners.
Along with the Stanley Milgram's 1961 experiment on obedience – which claimed that people are capable of administering lethal electric shocks to someone if urged to do so by an authority figure – the SPE seemed to demonstrate, in microcosmic form, how some of the greatest atrocities of our time happened, how easily people can succumb to barbaric behaviour. Under certain circumstances, ordinary people can transform into authoritarian brutes capable of truly horrendous acts, the idea goes.
This so-called banality of evil has, in the wake of the Stanford prison experiment, become social psychology dogma. Hannah Arendt first coined the term while she was covering the trial of Adolf Eichmann in Jerusalem in 1961. Arendt was struck during the trial by how bland Eichmann seemed. He appeared to be a mundane functionary who was intent on his own career advancement, unconcerned with the evil he was serving. However, this depiction of Eichmann has been challenged over the years by historians such as Deborah Lipstadt, who have argued that he was far more ideologically motivated than he let on during his trial, and was not simply 'following orders'.
Ben Blum, a US writer and researcher, has offered a similar challenge to the thinking around the Stanford prison experiment. He recently published a lengthy Medium post questioning the scientific validity of the SPE and the conclusions it reached about human nature. He argues that Zimbardo in fact intended to use the experiment to push for prison reform, and manipulated it in order to show prison conditions in the worst light possible.
Blum has analysed the statements given by the participants after the experiment, and has delved into the Zimbardo archive at Stanford. He found documents and transcripts that show how much Zimbardo and his assistants, Carlo Prescott and David Jaffe, coached the participants. They told them how important the experiment would be in driving prison reform, and they hammed up their behaviour accordingly. None of the authoritarian behaviours of the men playing the guards was spontaneous. Prescott, who had spent time in San Quentin, gave them ideas. He wrote afterwards, in a post-experiment evaluation: 'Dr Zimbardo suggested that the most difficult problem would be to get the guards to behave like guards… I was asked to suggest tactics based on my previous experience as master sadist… I was given the responsibility of trying to elicit "tough-guard" behaviour.' Prescott has since condemned the experiment as a 'theatrical exercise that conveniently absolves all comers of personal responsibility for their abominable moral choices'.
What's more, the men who played the prisoners have admitted to acting in a hysterical way. Douglas Korpi, who famously freaked out during the experiment, told Ben Blum that his behaviour was put on. He said that he wanted to leave the experiment and thought that affecting a breakdown would mean he'd be allowed to go. Zimbardo, Blum argues, prevented the prisoners from leaving when they first requested to. Zimbardo has denied this over the years, but the transcripts seem to suggest otherwise. As Blum argues, the refusal to let them leave may have been what caused the prisoners to become distressed: 'For Korpi, the most frightening thing about the experiment was being told that, regardless of his desire to quit, he truly did not have the power to leave.'
At the time, none of this information was made available to the public, or was downplayed by Zimbardo. The SPE faced very little criticism at all. It was mainly taken at face value and has been widely accepted ever since. Yet other social psychologists over the years have struggled to replicate the SPE's findings. Two British academics, Alexander Haslam and Stephen Reicher, conducted their own version of the experiment, in which the guards weren't coached and the prisoners were free to leave at any time. They discovered that the guards, far from becoming authoritarian, actually behaved quite passively, and the prisoners were able to assert authority over them. Astonishingly, Reicher claims, in an interview with Blum, that when he and Haslam tried to publish their findings in the British Journal of Social Psychology, Zimbardo contacted the editors to prevent their paper from being published. Perhaps because a Hollywood film about the SPE was about to come out.
Haslam is also critical of Stanley Milgram's 'obedience to authority' thesis, which came to similar conclusions as the SPE. Haslam argues that people are capable of terrible things, but this is usually motivated by real passions and beliefs. We are not automatons blindly following authority, he says. People do not turn into monsters overnight by simply putting on a prison uniform.
The SPE presents a world in which people are driven by barely concealed animalistic desires. It has always neglected the role that passionate beliefs and ideas play in motivating people to action. And this is why the battle of ideas is so important. We must never lose faith in the ability of good ideas to successfully defeat bad ones, though there have been periods of history where they have failed to do so.
Though the Stanford prison experiment may have convinced many that there are dark forces that shape our behaviour, we are not helpless. People choose to believe in terrible things, and we can choose to challenge them.
Candice Holdsworth is the founder and editor of Imagine Athena.
Picture by: Getty
To enquire about republishing spiked's content, a right to reply or to request a correction, please contact the managing editor, Viv Regan.