The Kavanaugh aftermath: what we learned
Liberal values must be defended anew.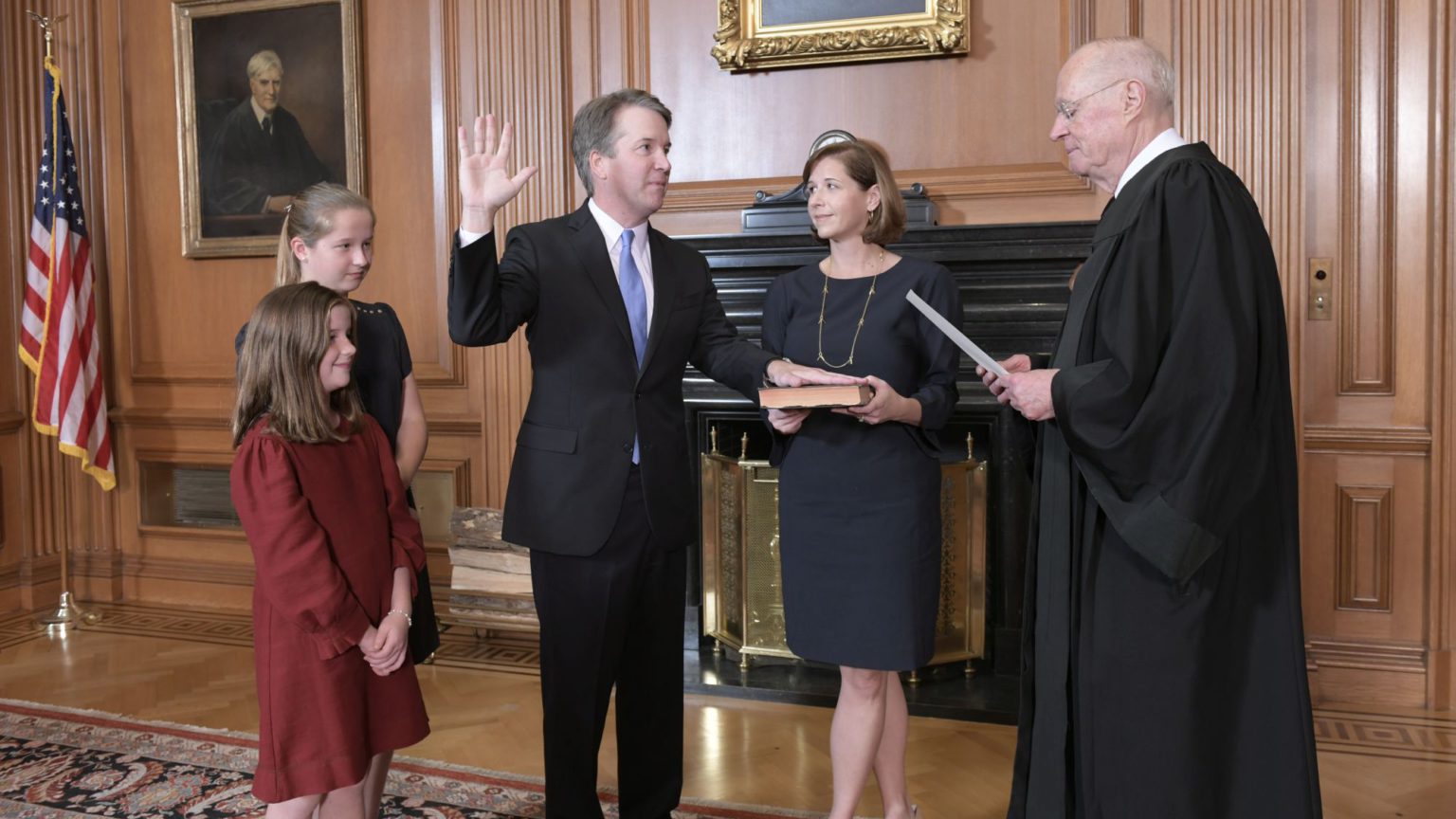 There were always very reasonable arguments that could be levelled against the nomination of Brett Kavanaugh to the Supreme Court. Maybe his judicial track record showed bias. Maybe his views threaten abortion rights (Roe vs Wade), affirmative action, or some other prior court decision. Maybe his prior work in Kenneth Starr's investigation of Bill Clinton, or his work in the George W Bush administration, makes him too partisan.
Of course, there are responses to those arguments, too. Many Democrats believe Merrick Garland – whose nomination by President Obama was stymied by the Republican-controlled Senate, on the grounds that it came too close to a national election – is more deserving than Kavanaugh. (For what it's worth, I agree that what the Republicans did to Garland was wrong.)
Yet, as Republican senator Susan Collins pointed out in her speech explaining her 'yes' vote for Kavanaugh, Garland and Kavanaugh voted the same way in 93 per cent of cases they heard together, with Garland dissenting only once from the majority decisions authored by Kavanaugh.
Whatever your opinion on these specific points, at least they are political arguments. But the discussion of Kavanaugh's nomination left the realm of the political when the confirmation process veered to take up Christine Blasey Ford's allegations of sexual assault when she and Kavanaugh were teenagers.
In the hope of defeating Kavanaugh, Democrats and their supporters were willing to reject the presumption of innocence – a bedrock liberal concept, one that is essential to fundamental fairness in society. In place of the presumption of innocence, they asserted a quasi-religious cry to 'believe women', even if it meant ignoring evidence.
To see how opportunistic and unprincipled the Democrats have been, just consider how their charges against Kavanaugh shifted on almost a daily basis. Not content with pressing Ford's case, even though her testimony was full of holes and contradictions (see the report of Rachel Mitchell, the prosecutor who gently questioned Ford on behalf of Republicans on the Judiciary Committee), they proceeded to embrace any other accusations that emerged, no matter how wild and evidence-free.
Democrats indiscriminately picked up on the allegations from Deborah Ramirez (indecent exposure) and Julie Swetnick (drugging girls, facilitating gang rape) like just more mud to throw at Kavanaugh's reputation. But, soon enough, they moved on to other charges: he was / is an alcoholic; he has a 'temperament issue' because he got angry at the Senate hearing; he lied in his testimony (over such things as the meaning of 'boofing'); he once threw ice in a bar.
The point at which I felt the left had lost the argument in broader American society was during the skit on Saturday Night Live, which portrayed the Supreme Court nominee as angry and out of control, to great laughs. Kavanaugh was played by Matt Damon – the same Matt Damon who was chastised last December by the #MeToo police for daring to question the movement's indiscriminate approach, when he said, 'You know, there's a difference between, you know, patting someone on the butt and rape or child molestation, right?'. Apparently, the SNL scene was Damon's way of getting back into feminists' good books, and it seemed to work, as the routine was largely celebrated by anti-Kavanaugh folks as brilliant and hilarious.
However, the willingness to pursue the 'he's too angry' bandwagon revealed something important: Kavanaugh's opponents were now moving away from the central allegation of sexual assault. This was an indirect acknowledgement that the assault charge wasn't compelling or winning.
Even though the Democrats did not prevail, in either blocking Kavanaugh's nomination nor in winning over a clear majority of the public to their case, their attack on the presumption-of-innocence principle won over far too many.
Before Kavanaugh, some may have thought that such a lack of due process was limited to elite colleges, where campus kangaroo courts are known for kicking male students out of college, and tagging them with the reputation of sexual assaulter, on the basis of little or no evidence. In this regard, the events surrounding the Kavanaugh nomination were a real eye-opener: they showed that the idea that 'accusation equals guilt' is accepted by many beyond the university's gates. Indeed, this idea is now deployed in Washington itself, for a seat in the highest court in the country, and taken as fair game by many.
There was a time when those considered on the left embraced, and were the loudest proponents of, liberalism – which meant defending free speech, tolerance, reason, and the presumption of innocence. (Of course, the innocence presumption goes back far before liberalism, to Roman law.) But today, as the Democrats, pro-choice activists and other opponents showed in the case of Kavanaugh, self-declared 'liberals' or 'progressives' have become most associated in the public sphere with illiberalism, with intolerance.
That so many – let's say half the country – were willing to lend their name to a such a low character attack, one that said claims of evidence don't matter, is, in my view, a scary thing. For true liberals, the sight of so many endorsing such an illiberal attack on Kavanaugh is a big problem. For just as the illiberal liberals have not won the argument, nor have those who favour an open and free society.
In some respects, the discussion around the Kavanaugh nomination can be viewed as a continuation of the Culture Wars in America, with two sides having very different outlooks and values, in dead-set opposition to one another. But in another way, the Kavanaugh case suggests we are moving beyond a fight over cultural values. The argument is now about reason (evidence) vs belief ('believe all accusations'); about a liberal society vs an illiberal one. I welcome that new argument. The Kavanaugh opposition gave a glimpse of a possible intolerant future, but it also awakened many people to the important issues at stake, and how much more needs to be done.
Sean Collins is a writer based in New York. Visit his blog, The American Situation.
Picture by: Getty.
To enquire about republishing spiked's content, a right to reply or to request a correction, please contact the managing editor, Viv Regan.