Asia Argento: victim or villain?
The #MeToo movement's hypocrisy is now clear for all to see.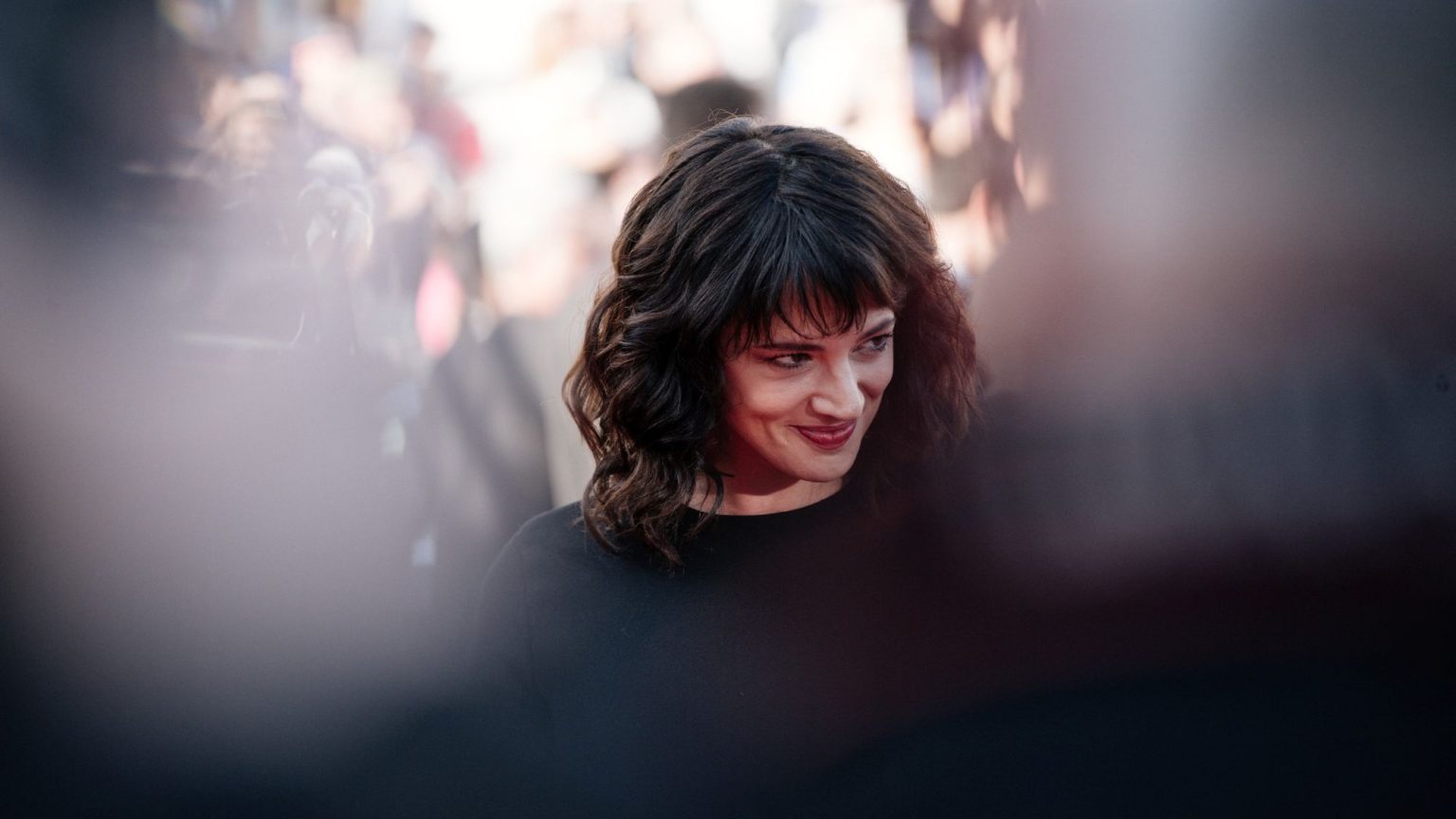 Few could have predicted that Asia Argento, one of the most notable accusers of Harvey Weinstein and a prominent figure in the #MeToo movement, would call for someone to be reinstated in their role following a sexual assault allegation.
But Argento has not had a sudden change of heart. It is not because she now realises how grossly illiberal it is for someone to lose their job on the basis of an accusation alone. It is because she herself now stands accused.
In August, she was fired from her role as a judge on The X Factor Italy following revelations that she paid off the former child star, Jimmy Bennett, who accused her of sexually assaulting him when he was a minor. Incredibly, Argento made her famous Cannes speech, denouncing the festival as Harvey Weinstein's hunting ground, shortly after she is alleged to have paid Bennett $380,000 for his silence. Last week, she appeared on an Italian talk show to ask in public for her job back. 'Italy wants me and I have done nothing that I have been accused of', she said.
It appears that in Argento's case, some commentators aren't as keen to 'believe the victim' as they were with previous #MeToo accusations. The same talk show interviewed Bennett a week earlier. They showed a photo of Argento and Bennett in bed together, which was allegedly taken following sex. The interviewer remarked that Bennett did not look traumatised or upset in the photo, which inspired a round of applause from the audience.
Imagine the uproar if a public figure had told Argento, who returned to her relationship with Weinstein following the first time he allegedly raped her, that she didn't look sufficiently upset or traumatised when photographed standing next to him.
Bennett was 17 years old at the time of the alleged incident, Argento was 37. Even if Bennett consented, the age of consent is 18 in California where the incident happened – it would, therefore, constitute statutory rape. After she initially denied having any sexual relationship with Bennett, she now – quite outrageously – claims that she was raped by him. During the course of the ludicrously sympathetic interview, she compared the teenager to Weinstein and asked, 'How can you sexually assault a man?'.
Argento's case has not been helped by the false claims made by her fellow #MeToo campaigner, Rose McGowan. McGowan misquoted messages sent by Argento to McGowan's partner Rain Dove. In them, Argento claimed that Bennett sent her nude pictures after the incident. Apparently, he also told her he had been having fantasies about her since he was 12 years old. (Bennett was just seven years old when Argento directed and starred alongside him in the 2004 film, The Heart is Deceitful Above All Things, where she played his mother.)
McGowan conflated these messages when she publicly alleged that Argento had been receiving nude pictures from Bennett since he was 12. A moment's concentration might have avoided such a damning smear, but the urge for swift public condemnation, without due regard to facts, is hardly untypical in the #MeToo era. McGowan has since retracted the statement.
The #MeToo movement has always presented itself as a challenge to a patriarchal system which protects predatory men at the expense of vulnerable women. So what, then, are we to make of the Asia Argento affair? It clearly exposes the #MeToo mantra of 'believe the victim' as hollow and selective. While she may have lost her job, unlike the men accused of sexual assault, Argento has been given a sympathetic hearing and the opportunity to try to make amends – an opportunity she used to smear a teenager as a rapist.
Christian Butler is a reviewer for spiked.
To enquire about republishing spiked's content, a right to reply or to request a correction, please contact the managing editor, Viv Regan.