The changing shape of PTSD
Culture plays a key role in how we experience 'trauma'.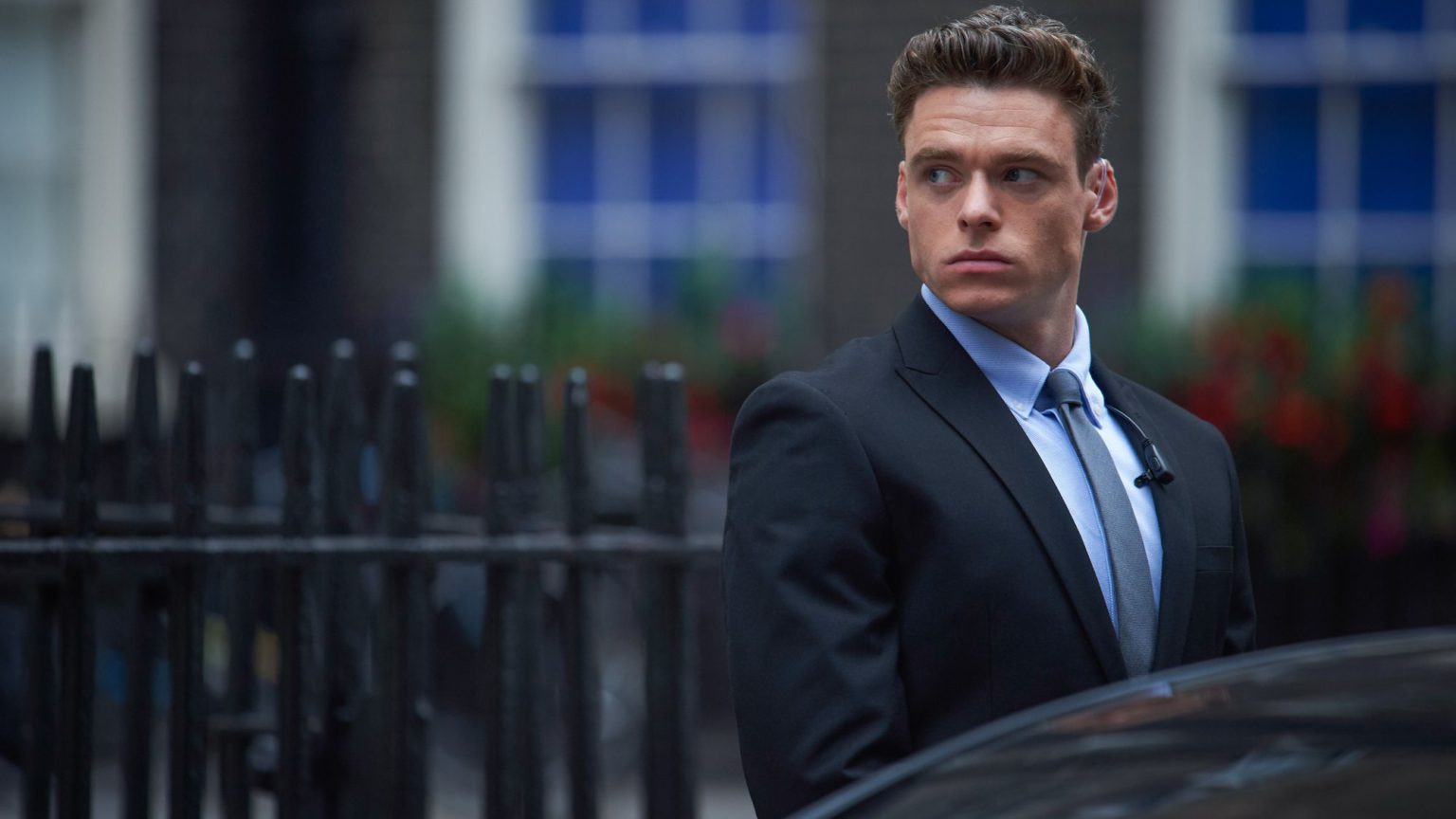 The BBC One drama, Bodyguard, may have stretched credulity at times, but it did tap into society's fixation on psychological trauma.
One of the final scenes involved the main character, PS David Budd, played by Richard Madden, finally admitting that he needed psychological help to deal with his experiences as a soldier in Afghanistan. He endured flashbacks, and, in previous episodes, his wife kept telling him he needed help. He was suffering from post-traumatic stress disorder (PTSD).
In its handling of Budd's psychological distress, Bodyguard is a useful illustration of how the experience of trauma in war has changed over time. Following the series, a former bodyguard of Princess Diana claimed that, like Budd, he suffered from flashbacks while guarding the princess and her two sons, William and Harry. They were caused by his experience of serving in Northern Ireland during the Troubles.
Trauma as a consequence of war is nothing new. Some even claim PTSD is a universal human response to such experiences. In his book, Achilles in Vietnam: Combat Trauma and the Undoing of Character, Jonathan Shay identifies the hero of the Trojan War as an early PTSD sufferer. The plays of Sophocles have also been reinterpreted through the lens of PTSD, and are being used to help current war veterans deal with their distress.
But as medieval historian Kathryn Hurlock notes, while people have returned from war in severe distress throughout history, the development of PTSD, far from being universal, is heavily influenced by culture. She argues that the ancient soldier was a product of his time. He was conditioned to fight with a clearly defined role in a society that deemed killing enemies to be a glorious thing. He was, therefore, better able to cope with the experience of war.
She also points out that in 15th-century France it was believed that warfare induced a form of madness. This took both positive and negative forms: soldiers traumatised by the war were celebrated, while traumatised noncombatants were met with pity and ridicule.
In fact, PTSD is a prime example of how culture influences our response to traumatic events. Sir Simon Wessely, former president of the Royal College of Psychiatrists, showed just this when he examined the medical records of approximately 300 First World War veterans who had been diagnosed with shell shock. Interestingly, only one of them mentioned experiencing flashbacks – it was simply not a common experience for those soldiers. Today, on the other hand, flashbacks are common for those suffering from PTSD – not just among war veterans, in fact, but for those recovering from all kinds of traumatic events.
Wessely argues that the rise of cinema in the postwar period is a significant factor in this. Many directors have employed the flashback technique, where everyday sounds or settings in contemporary life transport the protagonist back to their time at war. This cinematic shortcut has now become embodied in the lived experience of PTSD sufferers, he argues.
This is not as surprising as it may sound. As humans, we are constantly striving to give meaning to our experiences and we draw on the cultural resources around us in order to do so. As flashbacks become embedded in popular culture, it is to be expected that people will draw on them and internalise them as they attempt to understand their distress. PTSD sufferers really do experience flashbacks – they are not making it up.
Given that so much in the realm of mental health is shaped by cultural factors, this should alert us to the need to challenge our therapeutic culture. All too often, people are encouraged to view themselves as vulnerable and even mentally ill. If they are told this often enough, they are more likely to believe it, as is illustrated in the rising demands for safe spaces and trigger warnings from perfectly healthy students and activists.
As C Wright Mills said in his book The Sociological Imagination, 'Neither the life of an individual nor the history of a society can be understood without understanding both'.
Ken McLaughlin is a senior lecturer in social work at Manchester Metropolitan University. Ken is speaking on the panel 'Social media: corrupting young minds?' at the Battle of Ideas in London on Saturday 13th October. Book your tickets here.
To enquire about republishing spiked's content, a right to reply or to request a correction, please contact the managing editor, Viv Regan.