Let's get fracking on with it
The obstructionism has gone on long enough.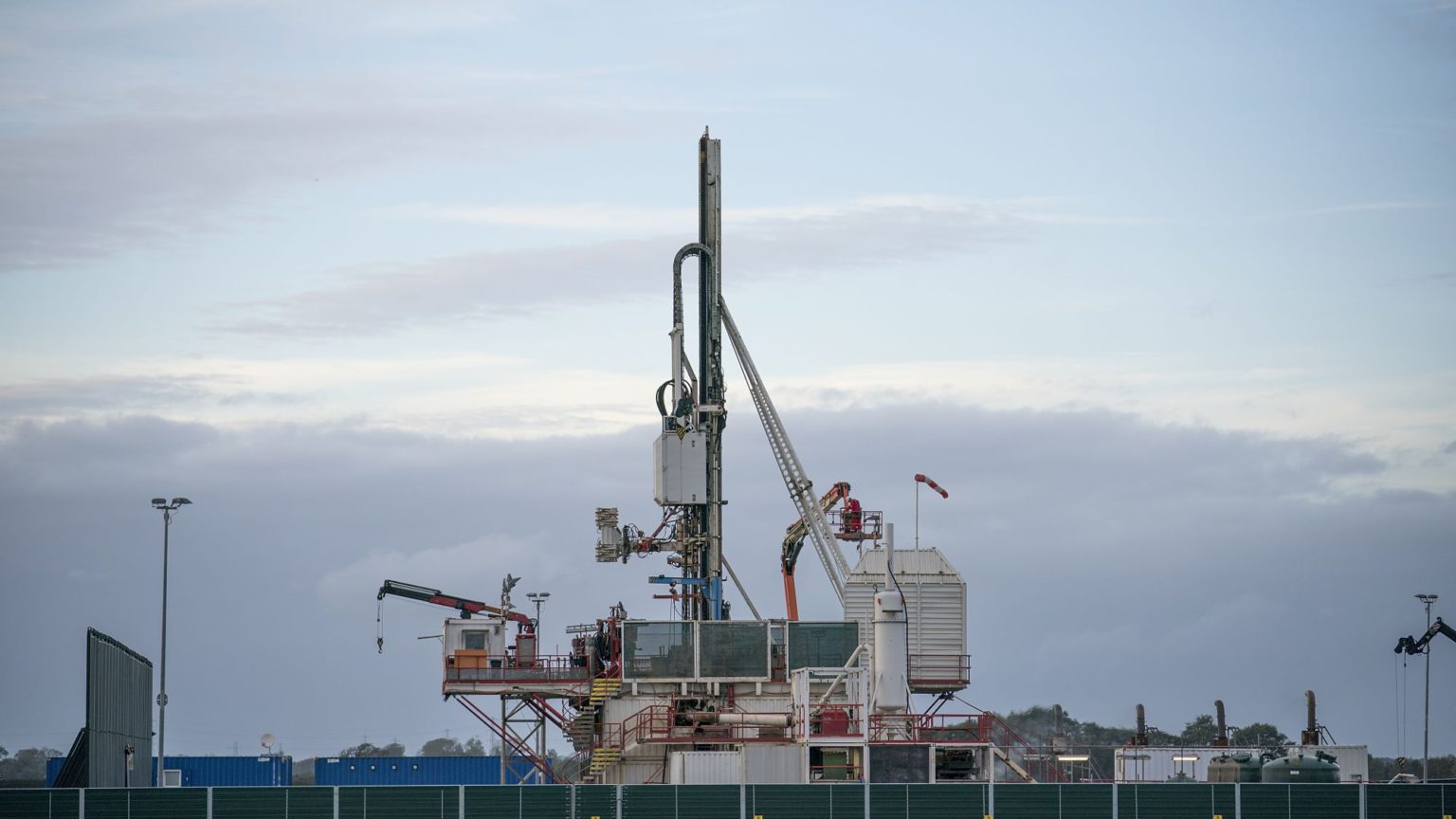 At the High Court in London this week, a group of anti-fracking activists had their sentences for blocking lorries going to fracking sites reduced on appeal. Simon Blevins, Richard Roberts and Rich Loizou had received surprisingly long custodial sentences for the protests at a fracking site at Preston New Road in July 2017. The appeal verdict, which reduced those sentences to conditional discharges after the three defendants had already served two weeks in jail, should be welcomed. Peaceful protests should not, ordinarily, attract a prison sentence straightaway. But while those initial sentences are worthy of criticism, so are the aims of the protests themselves.
Thankfully, the protesters appear to have failed to achieve their goal. On Monday at 1pm, according to energy exploration company Cuadrilla, drilling for shale gas started again in the UK. About time, too. The drilling – which is still exploratory in nature rather than for full production – has been held up for years by planning disputes, legal challenges and concerns about earth tremors. But the alarmism is misplaced.
Hydraulic fracturing – 'fracking' – of rock is a clever, economic and surprisingly old way to produce energy. It involves using explosions and a pressurised mix of water, sand and small quantities of chemicals to force trapped gas or oil out of rocks. It was first performed in 1947 in America, and the technique has been used since the 1960s in the UK. The big development in the past 20 years or so that has made fracking economically viable is improvements in horizontal or directional drilling, which mean fewer wells need to be dug. Instead, drillers can go deep underground and then drill sideways to maximise the area in which gas or oil is extracted.
There have long been misplaced claims made about fracking. The most lurid claim is that methane can leak from wells into water supplies, allowing tap water to be ignited. This claim is central to the agit-doc Gasland. But while it looks spectacular, the fact is that there have always been parts of the US where methane rising up from underground mixes with water.
In any event, the rocks that are fracked are generally way below the water table. As long as the wells are properly sealed – and drilling companies should be held to account if they're not – then there should be no way for methane coming up from underground to mix with water.
Another common claim is that fracking causes 'earthquakes'. It's certainly true that if you set off explosions underground or force water into rocks, then seismic activity can occur. But only occasionally are such seismic events noticeable by human beings without the help of detection equipment. Even the strongest such events, which are very unusual, are so small that they wouldn't cause damage to property. At most, there is noticeable shaking.
Such concerns ignore the fact that, while significant earth tremors are rare in the UK, minor events of the same strength as those caused by fracking are much more common. These are mostly natural, but can be caused by mining and other activities. The last notable 'earthquake' in recent years in the UK, in Lincolnshire in 2008, measured 5.2 on the Richter scale and was felt hundreds of miles away. However, that event – not exactly one that has lived long in the memory for most Brits – was roughly 800 times more powerful than the most powerful tremor caused so far by fracking (2.3 on the Richter scale). To call such seismic events caused by fracking 'earthquakes' is like calling a gentle breeze a 'hurricane'.
Fracking has also been linked to pets and livestock dying. The claim is that fracking chemicals have been released into streams used by farm animals and that they have been poisoned. For example, in 2009, there was a case in Louisiana in which 17 cows were said to have been killed. If this were true, it would be quite right for farmers to sue the companies responsible, just as with any other form of chemical spillage. But the accusations so far about fracking seem few and far between, are not in any way inherent to the fracking process and are hardly unique to fracking, either.
Perhaps the most significant claim is that fracking produces methane, which is then burned for heat or to generate electricity. This, campaigners tell us, will only exacerbate climate change. Allowing fracking would only encourage the use of fossil fuels, we are told.
Whatever one's attitude to climate change is, however, the fact is that it is currently impossible to run a modern energy network on renewables alone. We need fuel to burn to allow for those times when the wind doesn't blow and the sun doesn't shine. By making gas cheap, fracking has allowed the US to replace coal-fired power stations with gas-fired stations. While Germany's treehugger-approved policy of shutting nuclear power stations and increasing renewables has perversely led to more coal being burned, in the US, cheap gas has led to a reduction in greenhouse-gas emissions.
Fracking has the potential to produce decades' worth of natural gas for the UK. Whether the rock formations under the UK prove to be as rich a source of gas as drilling companies hope or whether such gas extraction proves economically viable, we shall soon see as test drilling continues. But if we can produce cheap gas, it would be good for the economy, energy security and even the environment. It's time for the protesters to frack off home.
Rob Lyons is science and technology director at the Academy of Ideas and a spiked columnist.
Picture by: Getty
To enquire about republishing spiked's content, a right to reply or to request a correction, please contact the managing editor, Viv Regan.