How humanity makes history
First Man is a stirring depiction of man's conquest of nature.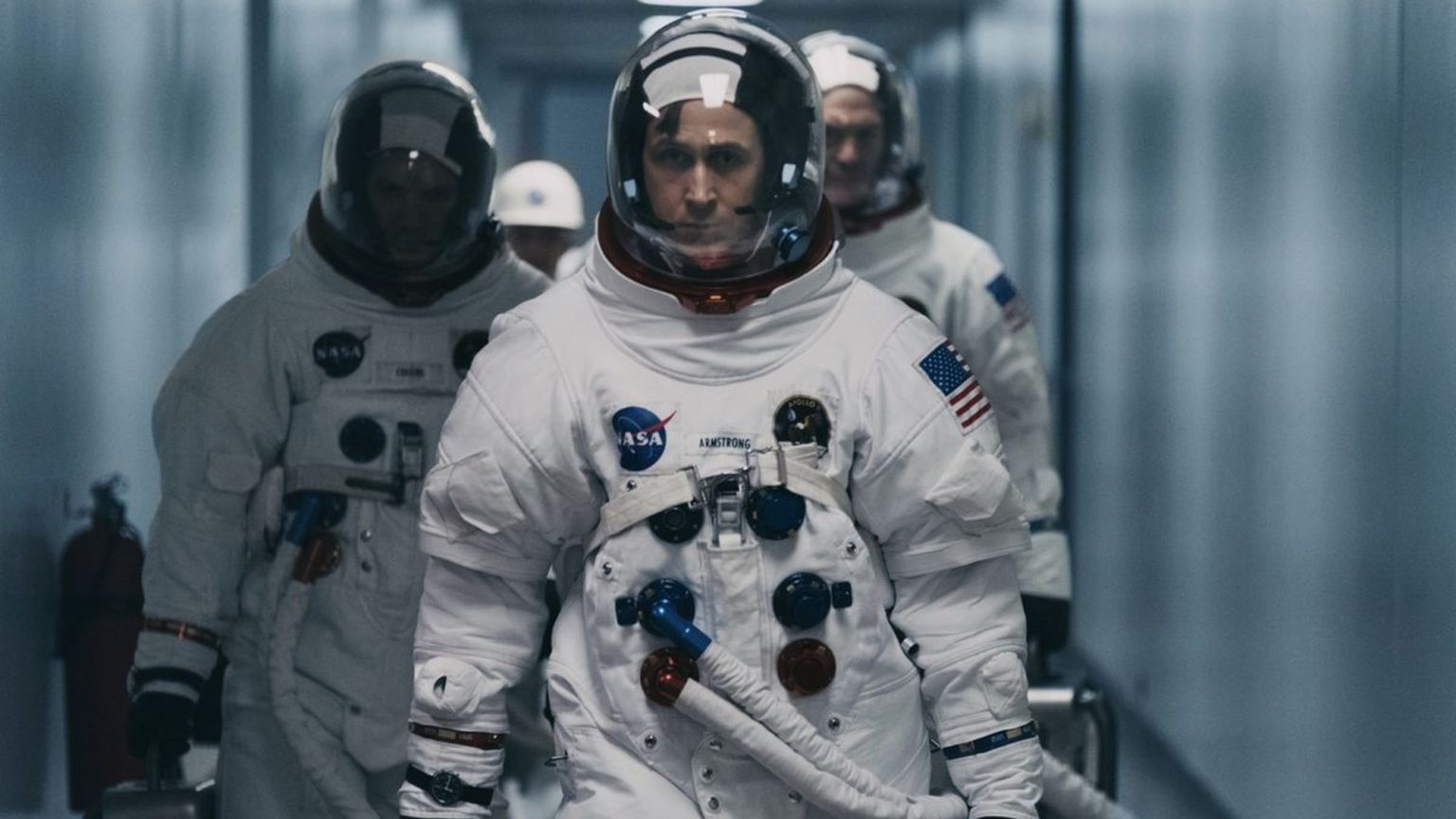 First Man, Damien Chazelle's new film about Neil Armstrong and the 1969 Apollo 11 Moon landing, is a masterpiece that reveals what it takes for man to make history. It is a riveting, visceral, first-person account – starring Ryan Gosling as Armstrong and Claire Foy as his wife, Janet – that explores the sacrifices Armstrong, his family and NASA made to pull off one of the most inspiring and dangerous missions in history.
We are all familiar with the story (spoiler alert: they land on the Moon). But what is so brilliant about First Man is how Chazelle brings to life the terror, courage and determination such a mission entailed. The film's central theme – man's quest to conquer nature – is illuminated through Armstrong's all-too-human struggle with his inner demons, particularly his guilt at having failed to prevent the death of his daughter, Karen, which haunts him and the film.
Chazelle depicts mankind struggling to conquer nature through the lens of one man struggling to ensure his demons do not conquer him: a man making history but not under circumstances of his choosing. Stoical to the end, Armstrong overcomes nature just as surely as the Saturn rocket, with its controlled monumental explosion of truly frightening power, allowed him to escape gravity. This is ingenious and heroic mankind against raw nature; man against self-indulgence; man the history maker.
In today's therapeutic culture, Armstrong is what we would call emotionally illiterate. His inner turmoil lingers beneath the surface, imposing itself on him, and his family, constantly. But this is not macho bravado, just the behaviour of a driven individual grasping what it takes to remain focused on a quest which is greater than his inner self, and, indeed, his wife and children.
The scene where he is forced by Janet to speak to his kids before he leaves for the mission would be classed, by today's standards, as close to child abuse. Instead of making false promises, he tells it like it is: there is a strong chance he will die, and they will be fatherless. Back then, space flight was remarkably dangerous: men sitting in a tin can held together by screws and rivets, on top of a controlled explosion. Many astronauts died. Armstrong and his fellow astronauts were as audacious as the explorers who set forth across uncharted seas.
But the film does well to highlight the heroism of Janet Armstrong, and the wives of countless explorers in human history, forced silently to struggle with her fear of loss while holding her family together. Janet's emotions do boil over at times. But, like her husband, she is remarkably strong. She understands that her fears do not trump progress; she is as selfless and courageous as the astronauts risking death to conquer nature.
First Man is a film about progress, made at a time when the West has all but given up on progress. As President Kennedy so eloquently put it in his famous 1962 speech, which is referenced in the film, mankind must go to the Moon not because it is easy, but because it is hard; because in this quest mankind will discover new knowledge and solve problems on Earth, which is exactly what happened. These astronauts' heroism helped us to discover more about nature, science, our planet and beyond, and about ourselves as a species.
First Man reminds us how much we have lost since then. Just ponder one fact: every smartphone we carry in our pockets today has more computing power than the whole of NASA had when it put Armstrong on the Moon. And what are we doing with it? Exploring our inner selves, indulging our narcissistic impulses, rather than going where no man or woman has gone before. Here's hoping First Man can reignite the courage, ambition and grit we need to take mankind forward in the 21st century.
Norman Lewis works on innovation networks and is a co-author of Big Potatoes: The London Manifesto for Innovation.
Watch the trailer for First Man below:

To enquire about republishing spiked's content, a right to reply or to request a correction, please contact the managing editor, Viv Regan.