Mocking vegans should not be a sackable offence
William Sitwell has been given the heave-ho over a private joke. That's really bad.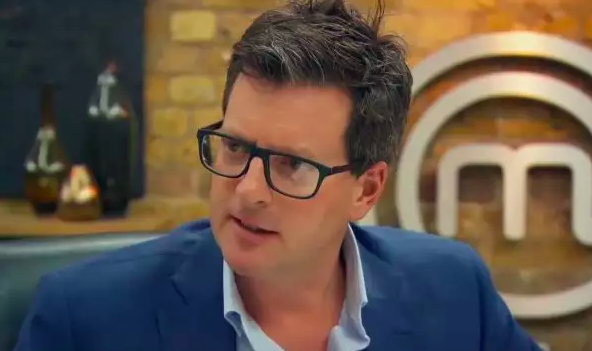 So we're now hounding people out of their jobs over jokes they make in private? That's the take-home message of the bizarre Waitrose Food scandal: that our uptight, humourless, speech-policing culture has become so entrenched that people can now be publicly shamed and given the heave-ho from their place of work for making an off-colour joke behind closed doors. What next: planting recording devices in pubs or at bus-stops to check if any citizens are cracking unwise gags and might need to be thrown on to the dole queue as punishment?
This is the story of William Sitwell, one-time Masterchef judge, all-round foodie and editor of Waitrose's in-house food mag until he did something unspeakable in these fun-straitened times – made a joke about vegans.
Yes, confirming their reputation as not only meatless but joyless too (there could be a connection between those two things), vegans went for Sitwell's jugular, metaphorically, natch, after it was revealed he made a not-so-wisecrack about bumping off members of their meat-phobic tribe. In response to an email from a freelance journalist proposing a series of articles on 'plant-based meals' – now that's offensive – Sitwell said: 'How about a series on killing vegans, one by one? Ways to trap them? How to interrogate them properly? Expose their hypocrisy? Force-feed them meat? Make them eat steak and drink red wine?'
I think that's pretty funny. Others will think it isn't funny. That's subjective taste for you. But there are two things that are objectively true about Sitwell's vegan-bashing: 1) it was a joke and 2) it was made privately, in response to one other person, and was not intended for public consumption. Now, some might say it was foolish of Sitwell to take such a wicked pop at vegans in response to a vegan, not least because if vegans are known for anything it is that they are self-important and ever so slightly intolerant. Intolerant of criticism, I mean, not just lactose. But the facts still stand: he was not being serious and he was not speaking publicly.
And yet he has been hung out to dry. Buzzfeed, loving nothing more than igniting Twitch-hunts of heretical speakers, caught wind of Sitwell's private email, published it, and in essence handed a box of matches to time-rich wankers on Twitter and said, 'You know what to do'. And they did. Sitwell was mocked and raged against and accused of stirring up murderous hatred against vegans (Grow. Up) until his position became untenable. He apologised, as everyone must these days, even for jokes, even for jokes made privately, but that wasn't enough. So he lost his job. For a joke. For a joke made in private. Has that part of this sunk in yet?
It's a sordid affair. In one way it is entirely in keeping with the culture of touchy rage, of bandwagon speech-policing, of fleeting but vicious takedowns of anyone who says something you're no longer allowed to say. But it also points to the deepening of that culture, to its spread from the public spheres of campus life and the political world and the Twitterati into private spaces. Do we really want to live in a society where people are publicly condemned for private emails? Or for private phone conversations (remember Donald Sterling)? Or for their blather over pints? That will be next. Pub policing. They'll have ears and eyes everywhere. Always primed, always ready to condemn, always ready to say: 'I heard him make a joke that I didn't find funny – sack him.'
Brendan O'Neill is editor of spiked and host of the spiked podcast, The Brendan O'Neill Show. Subscribe to the podcast here. And find Brendan on Instagram: @burntoakboy
To enquire about republishing spiked's content, a right to reply or to request a correction, please contact the managing editor, Viv Regan.