Defamation suits are not the answer to #MeToo
In taking a newspaper to court, Geoffrey Rush has harmed only himself.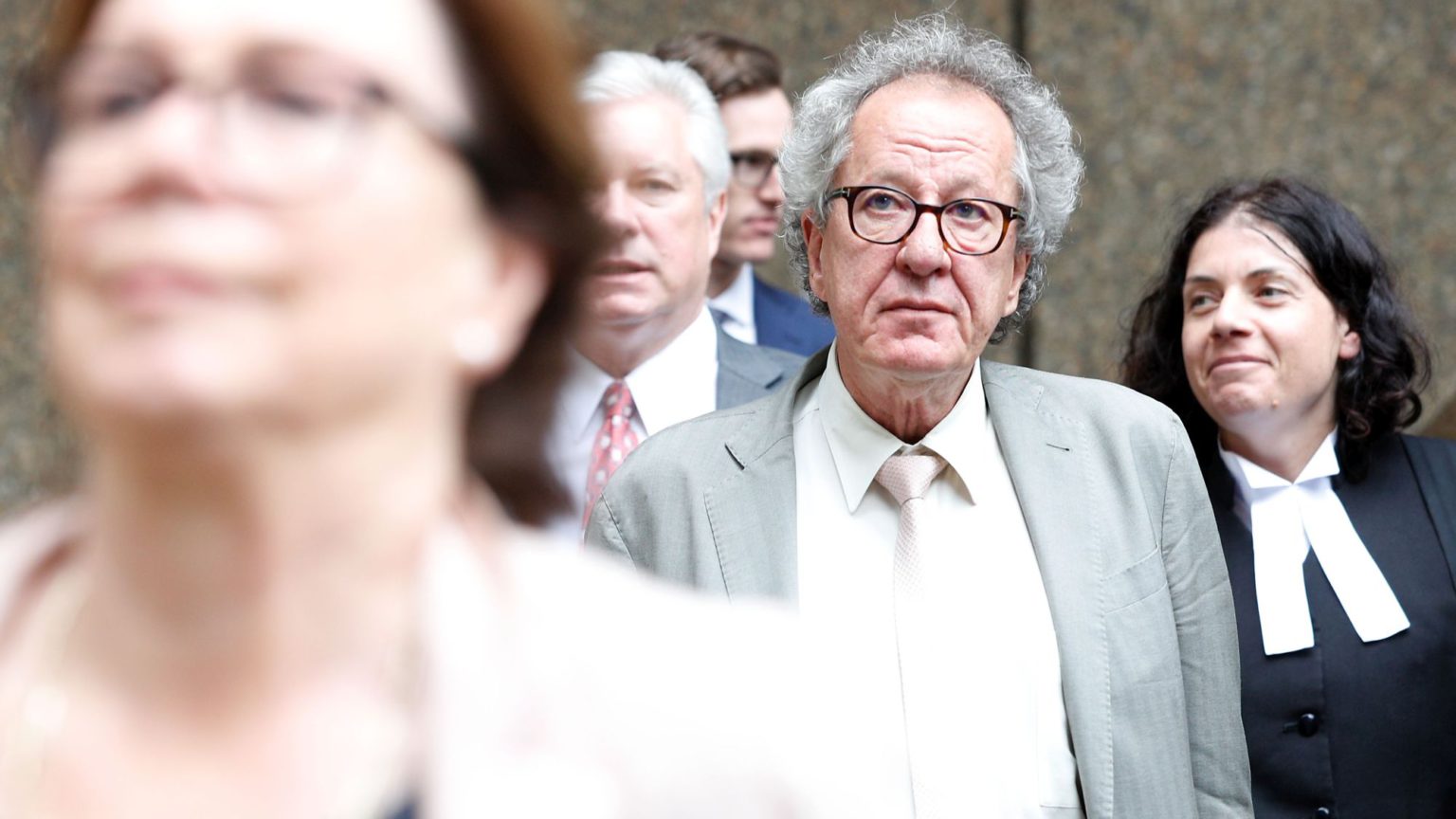 One of the main criticisms people are making of #MeToo is that it treats 'low-level behaviour' with the same seriousness as high-level sexual assault. Poor chat-up lines, leering glances and brushes against body parts are deemed worthy of the same ire as serious cases of harassment and even violence. Men who do little more than behave like idiots are lumped in with abusers and criminals.
Consider the case of Australian actor Geoffrey Rush, or 'King Leer', as he has been dubbed in a newspaper. The #MeToo scandal surrounding Rush captures the problem with the newfound zealotry on the issue of so-called sexual harassment.
Rush is accused of acting 'inappropriately' towards his colleague Eryn-Jean Norvill, when she was playing Cordelia to his King Lear in Sydney in 2015. The allegations include that Rush sent inappropriate texts, licked his lips, told Norvill she looked 'yummy and scrumptious', and 'inappropriately touch[ed] the side of her breast during a preview performance in a scene in which he carried Cordelia's body'.
As with all good Shakespearean plots, there are several layers to unravel in this #MeToo case. Norvill originally refused to go public with her complaint against Rush. She didn't even make a formal complaint within the theatre company itself. She preferred to raise the alleged problems informally with her colleagues.
However, the allegations found their way into the public sphere through the pages of the Australian Daily Telegraph. In late 2017, the paper ran with the headline: 'King Leer World Exclusive: Oscar-winner Rush denies "inappropriate behaviour" during Sydney stage show.' A double-page spread was headlined, 'Star's Bard Behaviour'.
The Telegraph had no evidence and no named complainant. So Rush, who denies all the accusations, said the paper was trying to depict him as a pervert. And in a comeback worthy of Lear himself, he has fired off a defamation suit, accusing the Telegraph and its journalist Jonathon Moran of harming his reputation.
This is an ugly case. The Telegraph didn't even speak to Norvill before it went to print with the allegations. The allegations themselves are shaky. Norvill says she spoke to other cast members to ask for their help in reprimanding Rush informally, but no one would believe or help her. Of course, some will view this as a sinister cover-up within a theatre company – or it could simply be actors defending a fellow actor, Rush, from what they considered to be tenuous accusations.
But the real twist in the tale is that these alleged incidents would never have been discussed in a courtroom had Rush not sued the Telegraph. Rush's action is not only illiberal, in that it seeks to reprimand the press for being salacious. It is also self-defeating – he has drawn greater public attention to the allegations against him.
Defamation laws are a menace. They harm the freedom of the press, which must include the freedom to engage in gossip or titillation, however unbecoming some people might consider those things to be. As Brendan O'Neill has argued, defamation laws are 'obnoxious' because they elevate 'the sanctity of usually rich, influential people's reputations above free and open and difficult debate'. I think people would have had more respect for Rush if he had used his own fairly substantial public platform to say clearly and firmly: 'These allegations are false.'
This case could have been, and should have been, so different – from the very beginning. Norvill should simply have told Rush where to stick his allegedly wandering hands. That would have been an end to it. The fact that so much fuss has been made over an alleged boob touch shows how utterly unserious the #MeToo movement has become.
Rush's frustration is understandable. But the solution to #MeToo's excesses is not to start suing newspapers or complainants, but rather to defend the principle of innocent until proven guilty. If we had more respect for that principle in society and in public discussion, Rush and others might be able to feel confident that however many accusations were made against them, they would still enjoy the benefit of the doubt among the fair, reasoned public.
To enquire about republishing spiked's content, a right to reply or to request a correction, please contact the managing editor, Viv Regan.