PayPal's corporate censorship
Why are left-wingers demanding that Silicon Valley police political opinions?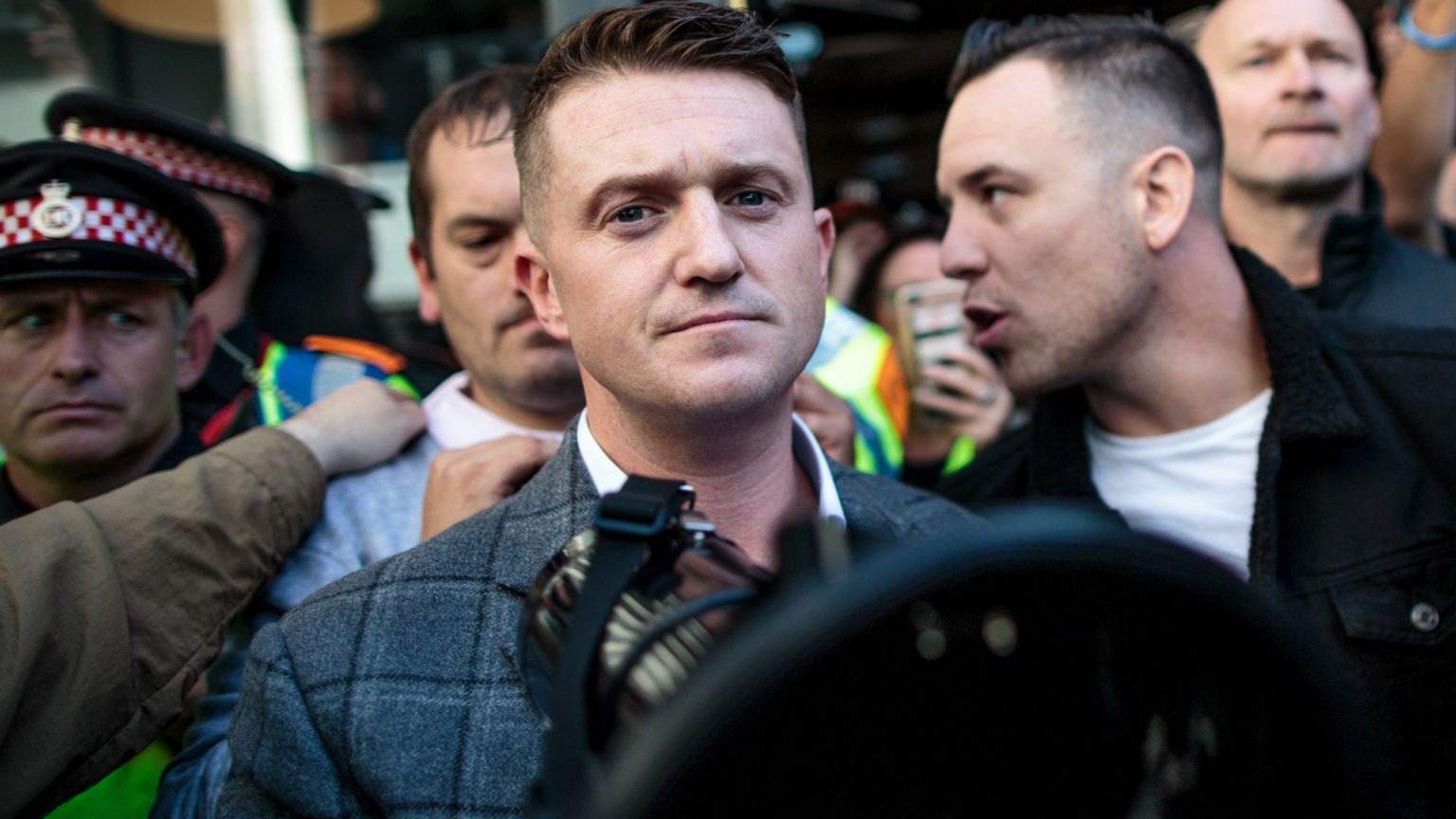 Since the populist revolts of 2016, much of the liberal establishment has turned on Silicon Valley. The tech giants were once held in great esteem, talked of as enablers of data-driven democracy or as the providers of invaluable tools for progressive campaigning. Today they are accused of promoting and profiting from the far right.
Pressure has been piled on Facebook, Twitter and YouTube to ban a number of right-wing activists and channels from their platforms. Most infamously, Alex Jones and his conspiratorial website Infowars were summarily banned by Apple, Facebook, Spotify, YouTube and payments processor PayPal in August this year.
Last week, PayPal froze the account of Tommy Robinson after receiving a 60,000-strong petition from campaign group SumOfUs calling for him to be struck off its books. The group's executive director, Hannah Lownsbrough, wrote in the Guardian that PayPal's decision 'will send an earthshaking message to the global far right: huge corporations will not enable your hatred'. The ban was 'proof that people can take on big corporations and win', she said.
But while politicians, the Twitterati and much of the old media see themselves as 'taking on' the internet giants, the pressure piled on them to purge their platforms of 'extreme' political views is actually handing them vast amounts of unchecked power. Where tech companies were once keen to present themselves as neutral platforms, Silicon Valley is now expected to decide which political views it considers acceptable or beyond the pale.
In the past week, PayPal has suspended a number of accounts in addition to Robinson's. These include the accounts of Gavin McInnes and his Proud Boys organisation, which has been dubbed an 'alt-right fight club'. It also suspended a number of so-called anti-fascist organisations, including the Anti-Fascist Network, Atlanta Antifa and Antifa Sacramento. According to Buzzfeed's Blake Montgomery, PayPal also quietly deleted the accounts of four 'antifa' groups between December 2017 and March 2018, including Rose City Antifa, believed to be one of the oldest antifa groups in the US.
PayPal declined to offer any explanation for these bans, beyond a statement saying that it does not allow its services 'to be used to promote hate, violence, or other forms of intolerance that is discriminatory'. While PayPal is not the only online payments processor, other platforms like Patreon, GoFundMe and YouCaring have also initiated crackdowns on alt-right figures using their services.
PayPal's bans have the potential to severely limit the ability of activists and groups to raise funds online, curtailing their activity in the real world. It is alarming that decisions which might make or break a political group's ability to operate can now be taken behind closed doors by unaccountable private entities – and in some cases, this is what activists and commentators are actively campaigning for, or at least cheering on.
For instance, antifa groups have objected strongly to being lumped in with the Tommy Robinsons and Proud Boys of this world, whom they vehemently oppose. But they have no grounds to complain. The Guardian reports that these same activists welcomed PayPal's ban on McInnes. They are all too comfortable with big corporates policing political activity, they just want other people to be policed.
Regardless of one's political views, we should be as worried by PayPal's decision to bar Tommy Robinson as its decision to bar antifa groups. We need to push back against PayPal's attempts to clamp down on groups it considers to be hateful or intolerant, and we need to challenge those who want to outsource censorship to the tech giants.
To enquire about republishing spiked's content, a right to reply or to request a correction, please contact the managing editor, Viv Regan.