The use and abuse of Melania Trump
She's depicted as either victim or idiot – so much for the 'liberal' Resistance.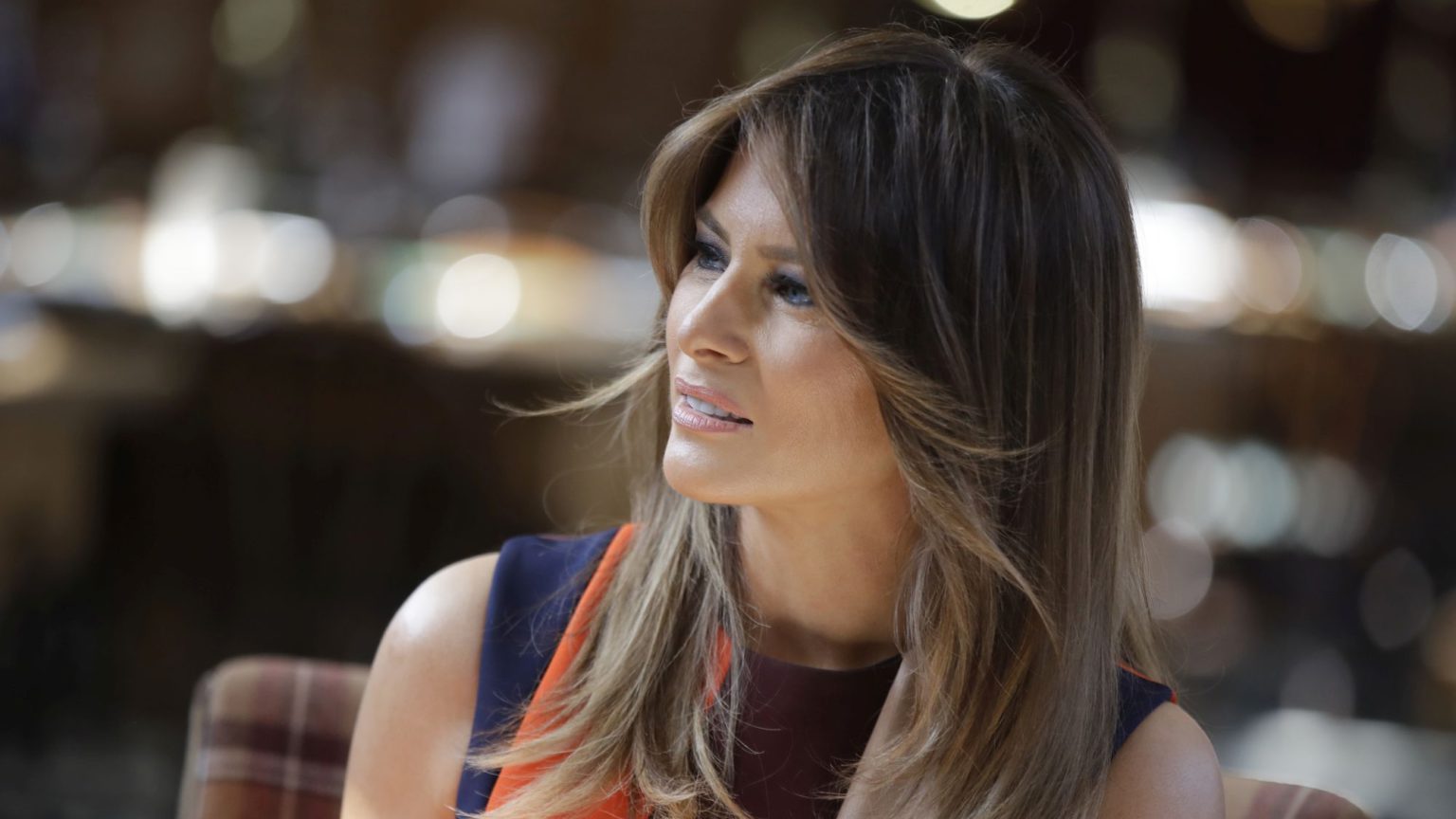 The anti-Trump 'Resistance' has a strange relationship with first lady Melania Trump. Sometimes she is pitied, presented as the mute wife who secretly hates her husband. Other times she is lambasted as a cold-hearted model who is going along with Trumpism purely for the designer outfits. But her recent intervention in White House politics suggests there might be more to her.
Last week, Melania hit the headlines for launching an attack on deputy national security adviser Mira Ricardel. 'It is the position of the office of the first lady that [Ricardel] no longer deserves the honour of serving in this White House', Melania's spokesperson announced last Tuesday. Tensions between Ricardel and Melania had apparently come to a head over a dispute about who was sitting where on a recent flight to Africa.
According to gossip, Ricardel's personality 'isn't for everyone', and she was suspected of leaking negative stories about Melania and other White House officials to the press. Still, the first lady's intervention was somewhat unprecedented, and left Donald Trump with no option but to fire Ricardel – although it later turned out she would 'transition to a new role within the administration'.
This may seem like yet another petty dust-up within the Trump administration, which has been defined by infighting and personnel churn. But Melania's power play did, at least, upset the conventional portrayal of her in the left-leaning press up until this point – which has gone back and forth between presenting her as a victim and an idiot.
A viral clip of her faking a smile at Trump's inauguration led to claims that she was, effectively, a captive of her husband. Signs saying 'Blink twice for help, Melania' started appearing at anti-Trump demonstrations. She has been presented as an unwilling bit of arm-candy to her dastardly husband. It echoes the patronising trend within contemporary feminism to claim that women are slaves to the patriarchy – trapped and helpless.
She has been treated as fair game for mockery where other women in public life would not be. Talk-show host Jimmy Kimmel was criticised for playing clips of Melania reading a story to children at the White House and laughing at her accent. American Vogue's André Leon Talley likened Melania to a 'Stepford Wife'. And New York Times reporter Jacob Bernstein was overheard calling her a 'hooker' at a public event.
She is often compared unfavourably with Michelle Obama, despite the fact that they arguably had similarly tough backgrounds and worked hard to get to where they are: Michelle grew up on the South Side of Chicago before going to Princeton and Harvard and becoming a top lawyer; Melania left poor ex-Communist Slovenia to become a model in the US. But where Michelle Obama is praised as intelligent and independent, Melania is seen as a dumb gold-digger with few thoughts of her own.
You would have thought Melania's deft maneuvering against Ricardel would have given some of her critics pause for thought – clearly she is no victim or fool, and a much cannier operator than anyone thought. But of course, it hasn't. After the news of Ricardel's sacking broke, Melania was parodied in a bit on Stephen Colbert's The Late Show, in which a grimacing lookalike answered questions about the dismissal. 'Isn't this something you and your husband should have handled in private?', asked Colbert. 'Oh Stephen, I haven't handled my husband's privates in years', fake Melania replied, to much guffawing.
Indeed, the only times Resistance types have ascribed any agency to Melania has been when they claimed she was on their side. Some argued that her decision to wear a pink pussy-bow blouse to one of the presidential debates, in the wake of the leak of that tape, was a small act of feminist defiance. She was also celebrated for going public with her opposition to Trump's policy of separating families at the border, and urging him to reconsider. An article in the New York Times even celebrated her as America's potential 'saviour'. Seemingly she is only treated as an individual in her own right when she is doing things commentators approve of.
No politician or public figure should be protected from public scrutiny or ridicule, especially someone in a powerful unelected position, like the first lady. But the media depiction of Melania, as either an abused wife or an airheaded trophy wife, says a lot more about 'Resistance' types' view of women than it does about the Trumps.
Ella Whelan is a spiked columnist and the author of What Women Want: Fun, Freedom and an End to Feminism.
To enquire about republishing spiked's content, a right to reply or to request a correction, please contact the managing editor, Viv Regan.