Widows: a whip-smart genre flick
Steve McQueen's all-female heist movie is no condescending, 'girl power' cash-in.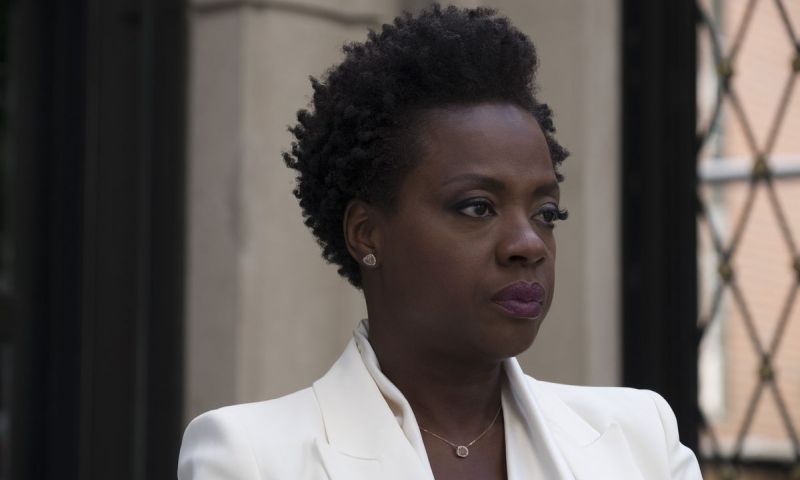 Widows, the new adaptation of Lynda La Plante's 1980s heist mini-series, is the latest film from director Steve McQueen, and confirms he is one of the best British directors working today.
The title refers to the wives of professional robbers who die in a botched job. The women decide to carry out a heist themselves in order to repay the massive debts left by their husbands. McQueen's film features a more diverse cast than the original, and it moves the action from Britain to modern-day Chicago.
The ensemble cast is led by Oscar winner Viola Davis, as Veronica Rawlings, and features Michelle Rodriguez and Elizabeth Debicki as the other two widows. Elsewhere, we have Colin Farrell playing a shady politician; Tony Award winner Cynthia Erivo making her cinematic debut as the widows' driver; and Liam Neeson who, despite his short time on screen, delivers his best performance in years as Veronica's husband, the renowned thief Harry Rawlings.
Prior to his cinematic career, Steve McQueen made short films exhibited in art galleries, and won the Turner Prize in 1999. His brilliant 2008 feature-length debut, Hunger, was a daring arthouse movie portraying the 1981 Irish hunger strike in astonishing, grim detail. He followed this up with the less successful arthouse flick, Shame, before transitioning into the mainstream with the Academy Award-winning 12 Years a Slave, which traded the formalist craftsmanship of his first two features for a more traditional narrative. This continues into Widows, a genre flick that is obviously his most commercial prospect yet.
Great heist movies always focus less on the mechanisms of the heist itself and more on the psychology of the characters. In Rififi, Jules Dassin's 1956 French crime flick, the heist happens long before the story's climax. In the case of Quentin Tarantino's Reservoir Dogs, the heist isn't depicted on screen at all. McQueen understands all this, and you see this reflected in the rich characterisation here.
The premise of Widows could be gratingly absurd in the wrong hands, but McQueen's screenplay (co-written with Gone Girl author Gillian Flynn) deftly brings the story together. The women are brought into crime not for the thrill of it, but for reasons of sheer survival. Davis's character is threatened by a crime boss demanding money, Debicki's character is forced into prostitution and Rodriguez has her business taken away. All this happens while they are still mourning their husbands.
Widows also offers a complex portrayal of modern race relations. This is the first time McQueen, who is black British, has dealt with these issues head-on: 12 Years a Slave, after all, was set in the historical context of slavery. Veronica's interracial marriage and experience of police brutality provide the foundation for her sombre character. Racial conflict also feeds into the political subplot of the film, in which black crime boss Jamal Manning (Brian Tyree Henry) is running in a local election against Jack Mulligan (Farrell), the privileged son of a retired politician (played by the great Robert Duvall).
Widows is, visually, a more daring film than 12 Years a Slave, and contains some of the remarkable long takes of McQueen's earlier films. These include a tense sequence where Daniel Kaluuya, playing Jamal's fearsome brother, asks two of his subordinates, caught rapping on the job, to perform for him, the camera swirling around them as he stands, staring, inches away from their faces. We also see an entire car journey from the outside, the camera perched on the bonnet – the audience hearing, but not seeing, the heated discussion inside.
Such visual panache, along with Widows's sharp, gritty script, shows up something like Ocean's 8, the recent, all-female addition to the Ocean's franchise, for the frivolous froth that it is. Here is a film with strong female characters at its centre which does not condescend to its audience with a naff pretence of 'girl power'.
It remains to be seen whether McQueen will ever return to the heights of Hunger. But the thoroughly entertaining Widows cements his new status as a bankable director of quality blockbusters.
Christian Butler is a reviewer for spiked. Follow him on Twitter: @CPAButler
Watch the trailer for Widows below:

To enquire about republishing spiked's content, a right to reply or to request a correction, please contact the managing editor, Viv Regan.