The dangers of safety-first policing
Officers are being told to stand by as people drown – something has gone horribly wrong.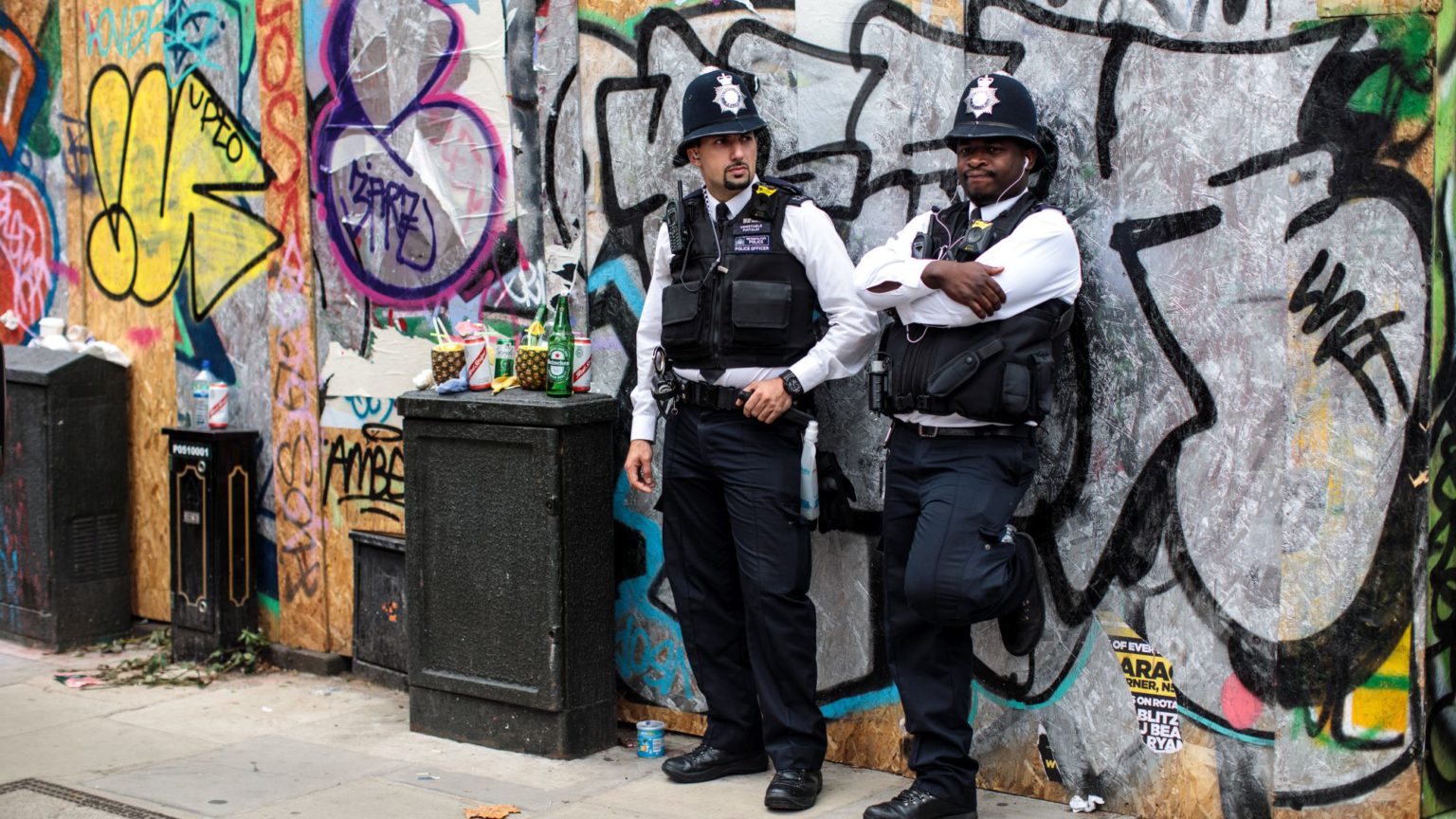 You know something has gone seriously wrong when a police inspector orders his officers not to attempt to rescue a man drowning in front of them in a river. This, an inquest heard last week, is what happened in Surrey in December 2016, when a man's van ended up in the River Thames and started to sink.
The image of a group of police officers watching from the riverbank as this tragedy unfolded ought to concern any citizen who believes that we all have a responsibility to do what we can to protect one another from harm.
The reason given to justify this inaction is disturbing. The police inspector who told officers not to enter the river, Gary Cross, argued that they lacked 'significant training' to intervene. 'I'm not sure we have significant training to allow us to go into the river in our occupation', he said during the inquest.
Sadly, many senior police officers seem to believe that unless someone has been 'trained' and possesses a paper certificate proving their competence, then they should not try to save someone who's in trouble. Under the current ethos, the natural human response — to want to save a life — is being trumped by bureaucratic, safety-obsessed procedures and box-ticking.
The spirit of courage is being undermined in the name of risk-management. Cross made this clear when he explained why no rescue was attempted. He said: 'I would sum up by calling it risk v reward. I wouldn't have said that lightly. I felt the risk was too great in those circumstances.'
Unfortunately, these days, the risk appears to be 'too great' in far too many circumstances.
In recent years, risk-aversion has skewed the 'risk v reward' calculation of public servants. The guidance on risk assessment offered by the West Mercia Police, for example, advises officers to 'enter the water to protect a saveable life' only after a 'suitable and sufficient dynamic risk-assessment'.
And these risk-averse attitudes towards saving lives can have tragic consequences. In 2007, Jordon Lyon, a 10-year-old boy, died after jumping into a pond to rescue his step-sister from drowning. Two police community support officers failed to help him. They justified their inaction on the grounds that they lacked training in 'water rescue': a decision deemed 'proper' by Great Manchester Police.
On paper, formal procedures that mandate risk management appear to make sense. But they discourage police officers from doing what they know in their heart of hearts needs to be done. The implication of this approach is that the police are not expected simply to respond to a threat – rather, their action is dictated by the outcome of a risk assessment.
The College of Policing's guidance at least gestures to the downsides of this shift in approach, stating that the negative connotation ascribed to 'risk taking' has 'led to the police service becoming risk-averse, with some officers and staff afraid to make decisions in case things go wrong'. In effect, the prevailing culture discourages police officers from acting on their judgment or responding to threats in terms of what they believe is the 'right' course of action.
The consequences of following such safety-obsessed procedures became clear in the wake of the Manchester Arena attack in May 2017. In the aftermath of the bombing, the fire service initially prevented first responders from attending the scene. Later, the Greater Manchester Fire and Rescue Service was forced to issue a humiliating apology for arriving two hours late.
Society cannot expect its first responders automatically to intervene in every dangerous situation that confronts them. We expect them to temper their sense of duty with professional judgement. But, regrettably, duty is increasingly seen as an old-fashioned concept that needs to give way to the technical ethos of risk-management.
Duty is vital for a community, it is about having a sense of responsibility for the welfare of other people. We should not think of public servants as holding a monopoly on duty and courage. But if these values become marginal to police practice, they will weaken among the public, too. If two community support officers are wary of trying to save a drowning child, then it is likely members of the public would be even more hesitant.
Responsible adults cannot simply stand by while a tragedy unfolds. With or without training – all of us, not just the police – need to do what we can to watch each other's backs.
To enquire about republishing spiked's content, a right to reply or to request a correction, please contact the managing editor, Viv Regan.