No, 'Baby, It's Cold Outside' is not 'rapey'
Only a prude could think there is anything dodgy about this festive classic.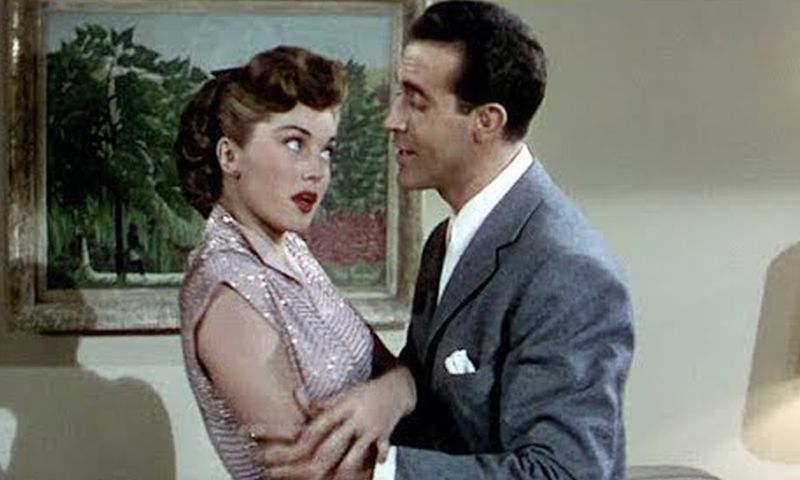 A song that was written in a time far more conservative than our own is being banned from the radio waves by purse-lipped prudes, lamely citing #MeToo 'concerns'.
Star 102, a radio station in Cleveland, Ohio, will no longer play the beloved festive classic 'Baby, It's Cold Outside' after some listeners called in complaining about its supposedly 'predatory' lyrics. Apparently, they are 'inappropriate' in light of the #MeToo movement.
CNN did a short feature on the controversy, which included an interview with Sondra Tonkins, head of the Cleveland Rape Crisis Center. She rather primly supported the decision, saying, 'In the song someone is saying "no" and the other person is asking if they really mean "yes"… I think that, in 2018, what we know is that consent means yes'.
It is astonishing that someone who deals with the very serious crime of rape would equate it with a playful, quite tame song about seduction.
Let's be clear: 'Baby, It's Cold Outside' is about a man and a woman gamely flirting with each other. It has absolutely no allusions in it to sexual assault. The man is simply urging the woman to stay the night.
And yet the controversy over this song has been going on for years now. In 2016 a sanctimonious young couple from Minneapolis became internet sensations when they rewrote the lyrics to the song to 'emphasise the importance of consent'. Their version reminded me of the widely derided Christian rap song 'Side-Hug', which warned against the evils of 'front-hugs'.
'Baby, It's Cold Outside' was first written in 1944 by Frank Loesser, a well-known Broadway songwriter. He won an Academy Award for it in 1949 after it was performed in the film Neptune's Daughter. The song is typical of the era, with its subtle use of sexual innuendo and wry humour.
Those who want to present it as 'rapey' don't understand it. The young woman in the song is actually being a little mischievous. She is breaking social convention by staying out late and having fun with a man she is clearly attracted to. She is not hesitant to stay because she doesn't really want to be there and her date is putting pressure on her.
She does want to stay. But she's worried people will gossip about her. That is the historical context of the song. It was written in a time when women were frowned upon for spending the night with a man they were not married to. If anything, it is deeply regressive that in 2018 people are still fretting over the woman of 'Baby, It's Cold Outside' like the moralising busybodies and gossips of the past.
We should refuse to cave in to such ridiculous demands for censorship, and refuse to conform to a vocal minority's deeply unsexy ideas about sex.
Candice Holdsworth is the founder and editor of Imagine Athena.
Picture by: YouTube.
To enquire about republishing spiked's content, a right to reply or to request a correction, please contact the managing editor, Viv Regan.