#MeToo is making life difficult for women on Wall Street
Male bosses are purposefully avoiding their female employees and colleagues.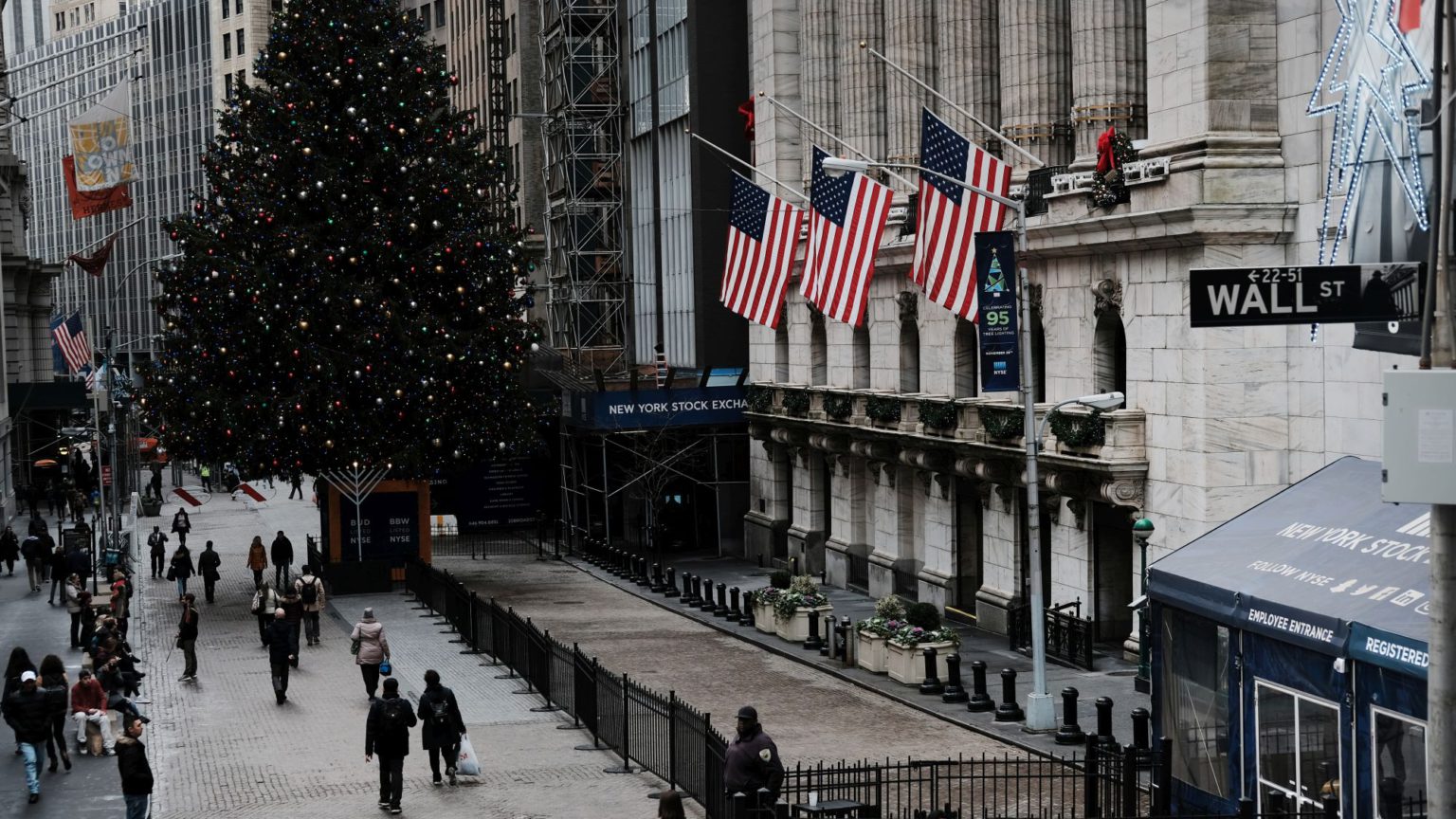 Bloomberg broke some bad news recently for any woman who aspires to work on Wall Street: interviews with nearly 30 senior executives suggest that men are avoiding female colleagues because of the fear instilled in them by the #MeToo movement. They are avoiding socialising with female colleagues, sitting next to them on planes or even having one-on-one meetings.
Perhaps this was inevitable. While the #MeToo movement was intended to raise awareness about sexual harassment and fight for fairer treatment of women, it led to some men being forced out of powerful positions on the basis of accusations alone. As a consequence, women seem to be becoming more isolated at work. In its breathless fight for equality, #MeToo has revitalised gender segregation in the workplace. This is a setback for which feminists can only blame themselves.
You might think that Wall Street is overreacting. But it is entirely understandable that in this 'believe women' era, some men are choosing to be careful. Women have been handed a dangerous tool – the ability to accuse a man of misconduct and ruin his life on a dime, with or without evidence. While all accusations of assault or harassment deserve to be taken seriously, the idea that the accused can be presumed guilty is dangerous.
Combine that with the fact that sexual harassment is defined pretty broadly these days: even a misconstrued word could ruin a man's career. The #MeToo campaign has led to a heightened sensitivity to male-female interaction in general. Actor and comedian Aziz Ansari's reputation was left in tatters after he was accused of sexual misconduct by a woman who essentially equated consensual sexual acts with assault.
This rush to accuse has cultivated reasonable concerns among men that taking on a female mentee, hiring a female partner, or even just treating a female colleague to coffee could make them vulnerable to false accusations. There is a developing power imbalance that is bad for everyone involved: qualified women will be passed up for opportunities, and men will lose the benefit of working closely with competent colleagues who happen to be female. This has the potential to set workplace relations back decades.
And it is women's careers that will suffer as a result. One adviser who spoke to Bloomberg said that even hiring a women was now treated by some as 'an unknown risk'. A writer at the Harvard Business Review says she has 'heard directly from male executives at two prominent Wall Street firms' that they are having their female employees report only to female bosses. This is not a feminist success story. Despite this year being dubbed 'the year of women' by CNN, #MeToo has meant that women in 2018 are having a harder time finding jobs.
In a male-dominated industry like finance, the fear of false accusations is yet another barrier to female success. Supporters of #MeToo have inadvertently created a culture in which men are unduly afraid and women face isolation. This overcorrection by some men and the rush to accuse by some women has resulted in a scenario where everyone loses. Hopefully, this can be a lesson to everyone: the excesses of #MeToo are harming the women the movement claims to protect.
Rachel Tripp writes about liberty from Washington, DC for Young Voices. Follow her on Twitter: @retripp
Picture by: Getty.
To enquire about republishing spiked's content, a right to reply or to request a correction, please contact the managing editor, Viv Regan.