Leavers are the true cosmopolitans
Elite Remainers see immigrants as little more than economic units.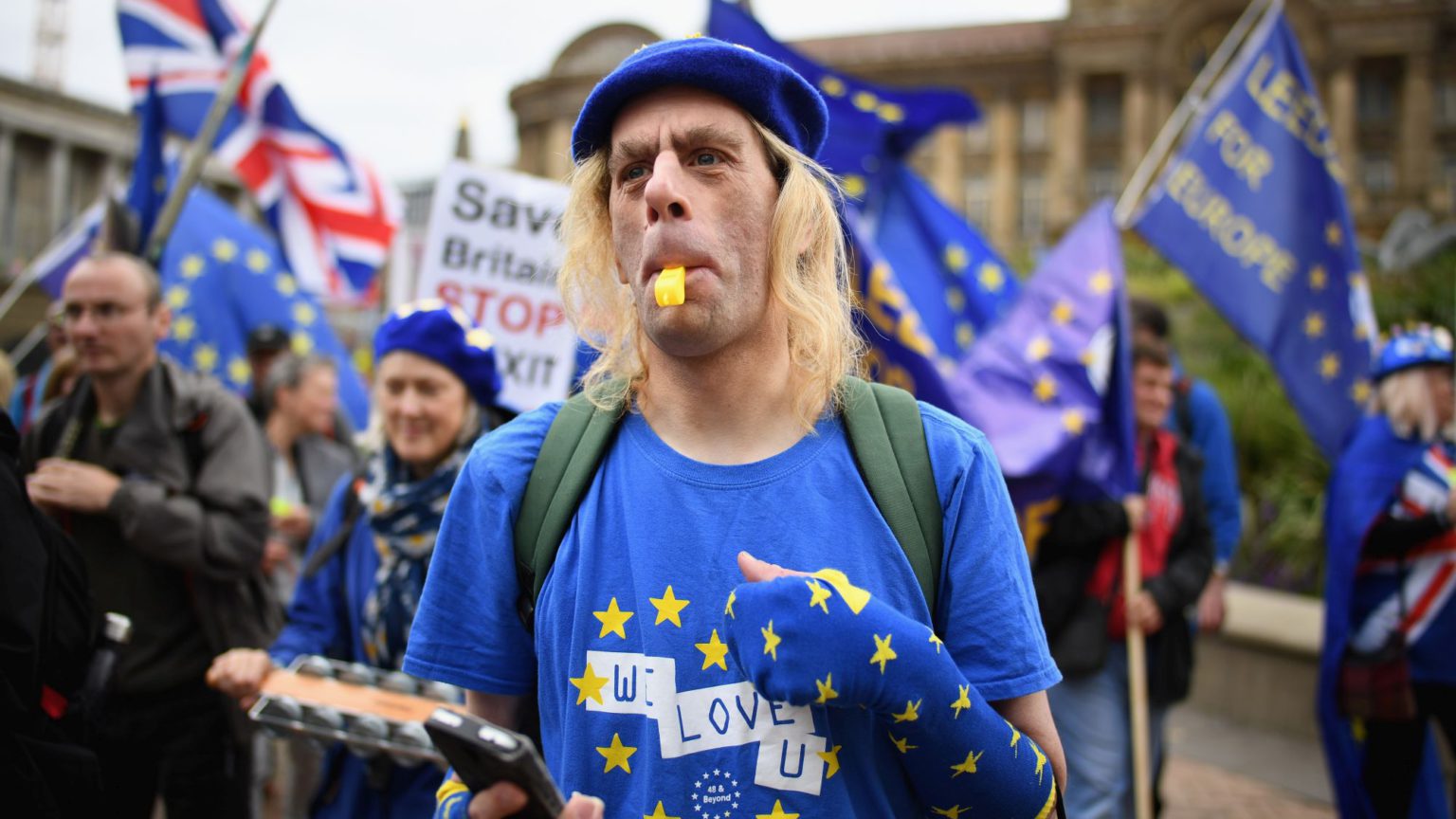 If one thing has become clear among all the mess and murk over Brexit in recent weeks, and even years, it is this: Remainers are obsessed with money. Every time the spectre of Brexit coming to realisation looms, we are issued with calamitous warnings about what economic damage it will do to the economy. This was Remainers' principal and sole line of argument back in 2016, and it remains the same today.
You can excuse this line of argument from big business. They rely on the imported cheap labour from mainland Europe to keep their industries going. This is why business leaders and factory owners are forever popping up on Radio 4 to declare dramatically that they are are already moving their companies to the continent. It is also why publications such as the Financial Times and The Economist have been so dogmatically pro-Remain. The business sector doesn't care about principles such as democracy and sovereignty. I don't suppose many businesspeople know their history or have a regard for culture and language. I don't suppose they understand that multiethnic and multilingual empires either collapse – often in acrimony – or become dictatorships. And why should they? Their No1 priority is profit.
One would have ostensibly expected better from those on the liberal left, who dress up their affection for the EU in the language of internationalism, breaking down borders and generally spreading tolerance and understanding. It is from this moral high ground that they consequently feel at liberty to issue condemnations against Brexiteers, damning and demeaning them as insular, thick racists.
Don't believe the deceitful, kindly rhetoric of the Remainer left. If they really cared about the world's dispossessed, they would have long drawn attention, in the harshest of words, to the EU's immigration policy, which, among other things, has made it difficult for citizens of the Commonwealth to come and live in this country. You know the ones. The Windrush generation and those who followed them: their children, grandchildren and great-grandchildren who came to be embodied in the England football team at this year's World Cup.
When it comes to it, the Remainer left is foremost concerned with money these days and how Brexit will affect them. These people not only worry about the fate of the workforce in Britain, but also fret about the future of their foreign nannies, au pairs, plumbers and nurses who will look after them in their future dotage. Will they be deported? Gasp! What will happen to London house prices if there's an exodus, they agonise. (Poor people will be able to afford to have somewhere to live, that's what.) We have even got to the extraordinary stage that the metropolitan left now openly frets that a Brexodus might result in a rise in wages, a prospect that could be 'bad for [big] business'.
This is why scare stories in the Guardian have for two years now centred to a lesser degree on the human-rights concerns of foreigners in Britain, and increasingly on what the City and stock markets abroad are saying.
The irony of all this is that, not for the first time, the 'caring' left is showing itself to be self-interested and greedy. While many British Brexiteers live among first- and second-wave 21st-century EU immigrants, many Remainers live apart and above from these immigrants – they are the home helpers and factory workers under their control. In Leaver east Kent, where I live, you will hear local accents and Eastern European accents mingle at queues at Iceland and Lidl supermarkets; at Waitrose or Marks and Spencer's you never hear immigrants.
It was no coincidence that after the Brexit result, polls showed that positive feelings towards immigrants actually increased. This is because there are many Brexiteers who see immigrants as human beings, literally on an everyday basis. Meanwhile, there are money-obsessed Remainers who see immigrants as little more than economic units in a capitalist system.
---
Stop sneering at smalltown England
The Formula 1 racer Lewis Hamilton has landed himself in trouble for criticising his hometown of Stevenage, in Hertfordshire, referring to it as 'the slums'. After media outrage at his comments, Hamilton sort of apologised – or should we say 'recanted', for this is what really goes on these days when someone says something offensive – confessing that he 'chose the wrong words'.
I suppose as someone who is the richest sportsman in Britain, Hamilton must remember Stevenage as an ugly hovel. I remember going to visit a great-aunt who lived there, and while I wouldn't have described it as a slum, I do remember it as being without much charm or allure. Still, I can think of 'crap towns' in England that are far more ugly and undesirable.
The problem with Hamilton's choice of words is that they lacked subtlety, nuance and context. There are many horrible small towns in England owing to the fact that an unholy alliance of architects and town planners in the postwar era took it upon themselves to plan concrete, modernist paradises that soon became desolate nightmares.
Hamilton's real offence, and I use that word carefully and deliberately, was that he was seen to be sneering at a place populated with people considerably poorer than him. A rich person laughing at a poor person is never a good look. It is repugnant and hurtful. Mocking charmless or down-at-heel towns is a version of this, and likewise contemptible.
Deriding English small towns is a favourite bit of television comedians. Every time a wealthy panellist on Mock The Week makes a joke about the likes of Luton, Oldham or Doncaster, I wonder if they realise how such hilarious quips go down in these places. In the end, it just fuels anti-London resentment and hatred.
---
Dear Doreen, My 16-year-old son has missed his last two periods. Could he be pregnant? Sue, Brighton
Dear Sue, I can understand your concern but I wouldn't be too concerned. It is perfectly normal for young men to skip their period for one, two or three months in a row. Sometimes it can last for years. Many boys have been known to miss periods for years and even decades. Studies have shown that some men can skip periods well into their fifties, by which time the menopause kicks in, so it won't matter by then.
So don't worry if this continues. It is just nature taking her course.
Doreen
Patrick West is a spiked columnist. His latest book, Get Over Yourself: Nietzsche For Our Times, is published by Societas.
To enquire about republishing spiked's content, a right to reply or to request a correction, please contact the managing editor, Viv Regan.