Hands off our porn habits
The Tories' new plan for porn sites is illiberal and embarrassing.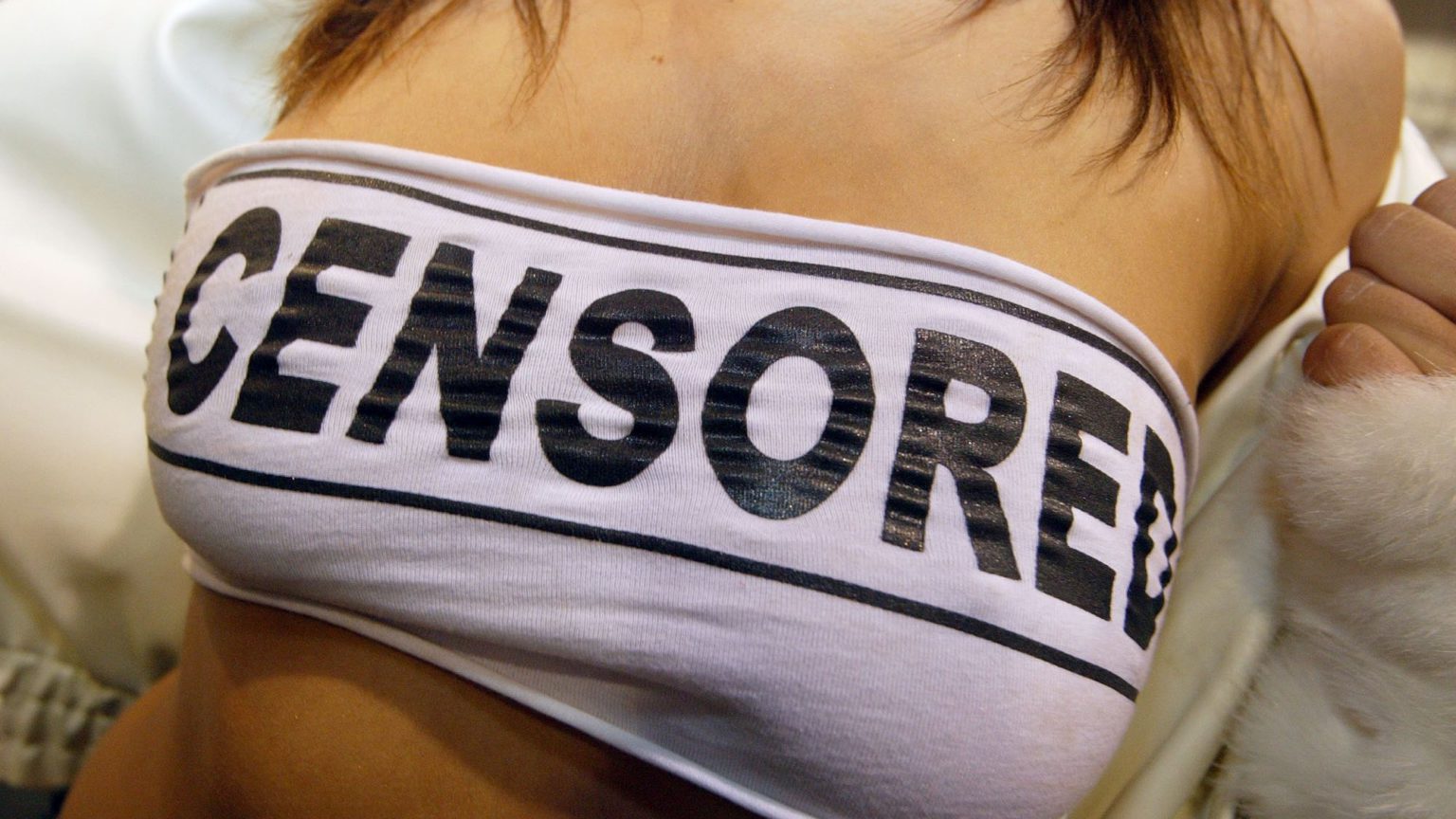 The British government is taking a hands-on approach to pornography. As of April, people who wish to access adult sites will be forced either to enter their credit-card details or supply a government-issued ID. This is yet another in a long line of pettifogging, interfering measures from this 'Nanny Knows Best' government. And does Nanny Know Best? On this issue, as with many others, almost certainly not. It is not the role of government to stop adults doing reasonable things – be that drinking a gin and tonic, eating a big pizza, or enjoying some… personal time.
The requirements of the policy are punitive and potentially embarrassing. Under-40s tend to be more relaxed about sexual issues, but many will not be overly thrilled at effectively revealing their personal habits to the government. What's more, entering personal information into porn websites is loaded with obvious problems: Is this data safe? Who is storing the data? Who will have access to it? And where will the line be drawn? Is entering 'lovely big boobies' into an image search engine going to be prohibited? And what is the next logical step on this journey? Will erotic literature be censored? Are Waterstones going to be locking up all their Anais Nin books?
For the Conservatives, this new and unnecessary flirtation with moral issues is likely to be particularly damaging. The party took years to recover from Section 28. 'Back to Basics' turned John Major's government into a joke. Puritanism always ends badly; the puritan is always exposed as a hypocrite – or worse. Younger Tory target voters are also overwhelmingly socially liberal. Tying economic liberalism to social liberalism makes for a far happier sell than forcing economic liberalism to somehow share a room with PM Theresa May and her 'I have a small glass of sherry, but only at Christmas' brand of cheerless technocracy.
The argument is that this move will protect kids. I hate to break it to May, but teenagers are going to look at naked people whether she wants them to or not. Of course, for some these new regulations will provide a great opportunity to make some beer money (not that anyone under 18 ever drinks beer, obviously). When I was at school, I had a friend who'd buy porn mags and DVDs and rent them out. He was nothing if not an entrepreneur.
My main objection to this latest interference is that it simply isn't the government's job to meddle in people's porn habits. Just as it should not be the government's job to tell me how much cheese I can have on my pizza or how much sugar I can have in my tasty chocolate sundae, the government should not be involving itself in legal matters of personal choice. The likelihood is it will encourage more people on to the dark web.
I get that kids should not be watching vast amounts of porn – it is not healthy. But we already have a mechanism for deciding what kids can and can't do. It's called 'parents'. Sadly the idea that parents might actually take responsibility for their children is fast dying out. But, actually – it's what parents are there for, it's the point of them. Parents can arrange to have sites blocked from their kids' phones and computers already. They can talk to their kids not just about sex, but also about smoking and drinking and everything else. They don't need the government to get involved. And if they do – it's because they're not fulfilling their role properly in the first place.
Getting all Mary Whitehouse over masturbation should be the last thing on this government's mind. It has far more important things to deal with. So long as we're not doing anything illegal, the government should stay out of our private lives. I hope when this policy fails, as it clearly will, the minister responsible will have the spunk to resign.
Tim Dawson is a writer and journalist. Follow him on twitter @Tim_R_Dawson.
Picture by: Getty.
To enquire about republishing spiked's content, a right to reply or to request a correction, please contact the managing editor, Viv Regan.