In defence of walls
Borders are about security, not exclusion.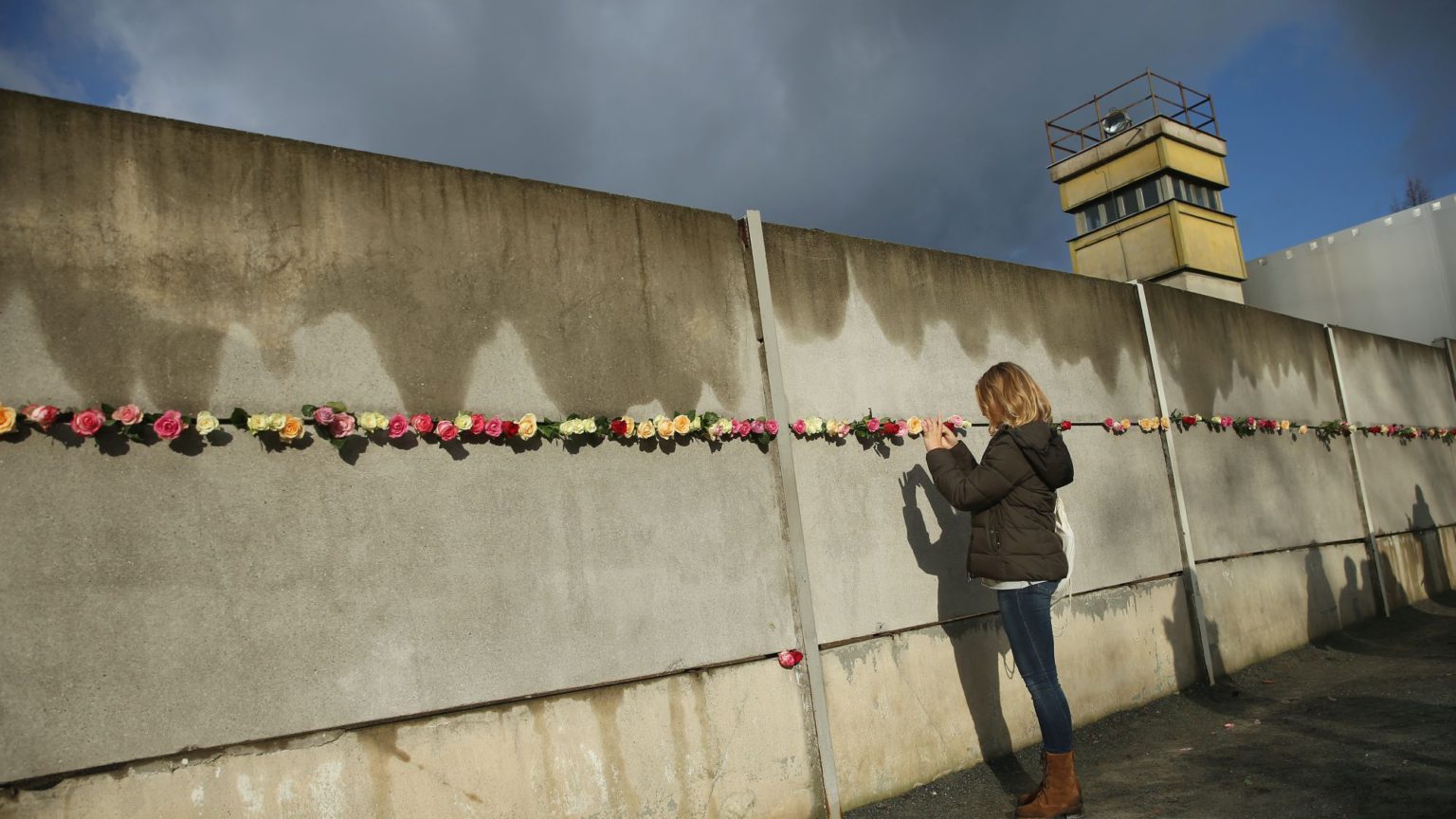 A favourite pat slogan, spoken and heard ever since the 1960s, has been 'build bridges, not walls'. It's been repeated by every student, woke pop star and pope ever since. Its appeal has not diminished till this day, owing to Israel's wall designed to keep out Palestinians and Donald Trump's extended wall to keep out Mexicans.
These walls are offensive in a superficial way. Yet one might as well equally repeat Rodney King's famous exhortation: 'Can we all just get along?' But it's also understandable that this phrase emerged in the 1960s, the decade which saw the erection of that monstrous edifice, the Berlin Wall, which literally kept people imprisoned in a state on pain of death.
But as we celebrate the 30th anniversary of that wall's demolition this year, isn't it time to reconsider this naive and trite phrase? Because sometimes walls are good.
The Berlin Wall was detestable because it was designed to keep people in, rather than to keep undesirables out. This has been the traditional function of walls. This was the point of Hadrian's Wall and the Great Wall of China, both constructed to prevent invasion by disruptional Picts and Mongols. This was also the aim of the Roman and medieval city wall, built with the view of protecting citizens from bandits and marauders.
The logic today is that the less we erect walls, literally or in spirit, the more unsafe or unsure our countries become. Ironically, as Douglas Murray has pointed out, there are walls of bollards on bridges in Europe today, due to the threat posed by terrorists. They are there because we didn't take account, with sufficient vigilance, of who has been coming and going through the continent for decades.
Securer, regulated borders would have also doused the appetite for Brexit in areas that have experienced what seemed to be 'uncontrolled immigration'. And if the EU and UK had secure, forbidding borders, fewer thousands would have perished in their hope of crossing the Mediterranean or English Channel with the expectation of being rescued. Ultimately, it's kinder to be cruel.
Walls protect us. That's why our houses have them. If you believe walls and barriers are really that bad, I expect that you leave your front door open all the time.
---
Books aren't clutter
'Decluterring' – getting rid of as many household objects as possible – has already established itself as one of the definitive trends of this year. It appeals to our vogue for domestic minimalism. It also chimes with the ethos of many under-thirties, who either can't afford to buy objects, or would rather share objects and experiences. It is also economically appropriate to a society in which many people can't afford their own homes, and if they can, don't have much room to accumulate possessions.
As with any trend, people will always take it to extremes. Last week the decluttering guru Marie Kondo caused something of an outrage among book-lovers by seeming to recommend that no one should own more than 30. 'I am always suspicious of these people trying to tell us to tidy or declutter our lives', Susan Hill, author of The Woman in Black, told The Times: 'You are either tidy or you are not. I am not. But if I were, books don't count.' Lionel Shriver, author of We Need to Talk About Kevin, added: 'Without rectangular reminders I'd be more apt to forget the experience of reading them… My cluttered shelves reflect the clutter – rich, colourful clutter &#8211 in my head'
If you live outside a big city, where housing is a lot cheaper and space more abundant, and if you are of any age where you don't plan to move in the near future, or ever, I see no reason to declutter books. I love rereading books, which reveal something different each time. To paraphrase the Greek philosopher Democritus, you can never read the same book twice. I also love looking upon the notes made in the margin by myself or long-departed relations.
What is more, to read a real book is a much more gratifying experience than reading something behind a screen, which I've never found rewarding. We sometimes forget how important our sense of touch is in the experience of reading, which literally puts us at one with the text.
---
The Deal or No Deal debate continues…
@acdcgrating 'This idea that we should ask our saintly, fellow EU citizens to apply to a register is irredeemably fascist. What next? Forcing them to put a yellow star on their sleeves? We are literally living in Nazi Germany now. If we go down this route, the people we should be putting in concentration camps are our indigenous, mentally infirm Brexiteers. Subhuman scum, the lot #FBPE #PeoplesVote'
@davealtman '@acdcgrating ha ha you big-haired, loathsome bellend with your pious, vacuous drivel! Why don't you go back to your out-of-touch, liberal, metropolitan elite in London. You make me puke! #yellowjackets'
@jerryclarksonvroom 'For crying out loud, even the revised deal by May literally has to be the worst deal… in the world. If we don't hand over all power to Brussels, Westminster will impose more speed cameras on the roads, we will have a bus lane on the M1 (probably) while eco-mentalists will raise London's congestion charge to one million pounds. It beggars belief. It really does.'
@poppytoybee 'The Brexit result in 2016 represented nothing but the will of dead people ruling over the will of the young. Thousands of the aged who frankly belong to a bygone age have since died, thank God. Good riddance to bad rubbish, I say. Off to the grave with you and your corned beef, tinned pineapple and copies of the Daily Express. If I had it my way I'd have the rest strung up. It's the only language they understand'.
@davealtman '@poppytoybee ha ha you stupid old hag with your pious, vacuous drivel! Why don't you go back to your Tuscan villa to quaff champagne with your out-of-touch, liberal, metropolitan-elite chums. You make me puke!'
@guidovanbastard 'I would like to remind all our UK friends and fellow Europeans that the British have nothing to fear from your kindly European partners. You Brits have nothing to fear from us except being smothered with too much love and too many cuddles. But by god if you don't do as we say we will rain down upon you justice with great wrath, violence and vengeance. We will crush you. We will destroy you. We will fuck you up!'
To enquire about republishing spiked's content, a right to reply or to request a correction, please contact the managing editor, Viv Regan.