Sadiq's rent controls are not the answer
London needs radical reform to fix its housing crisis.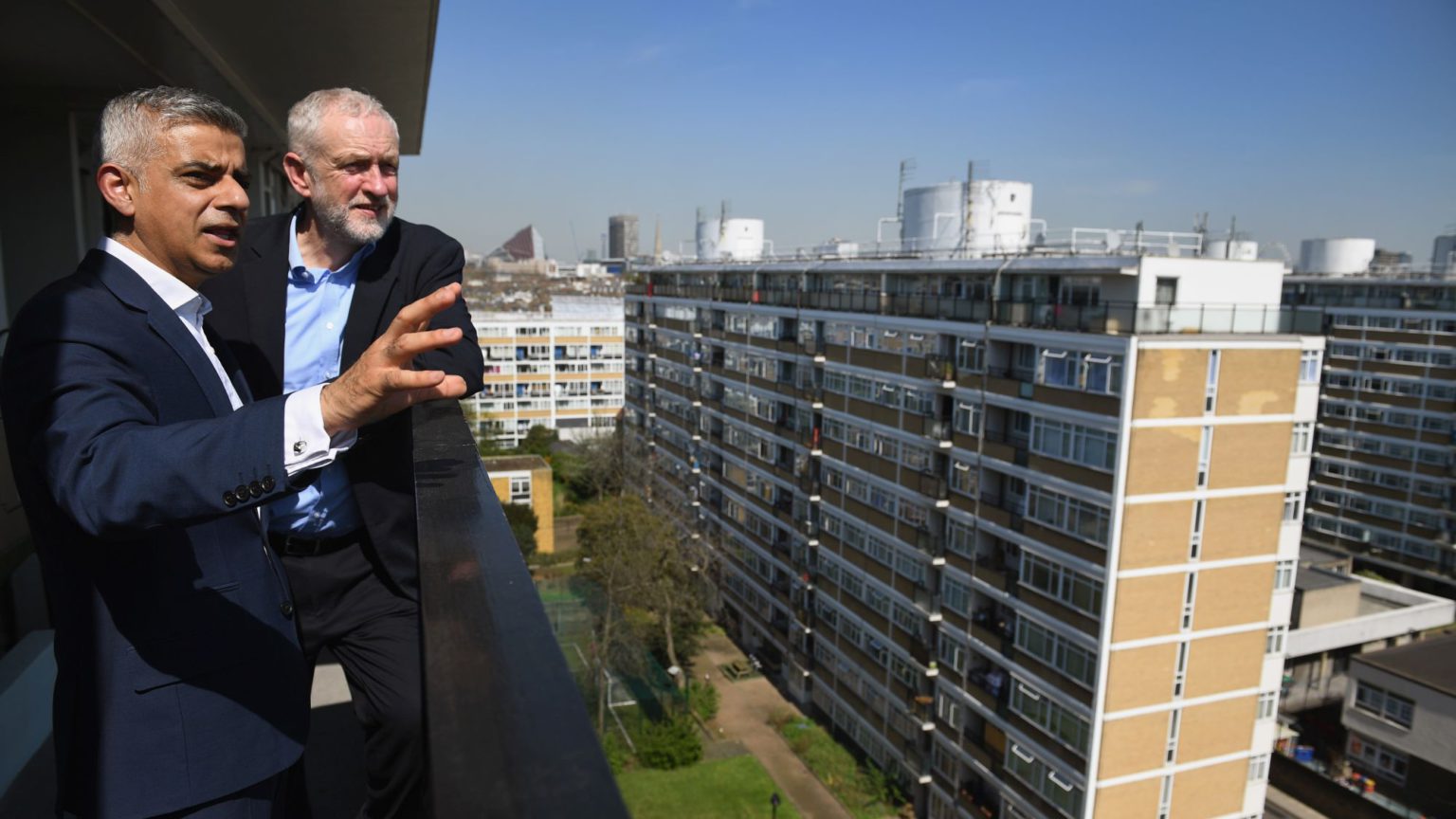 In such polarising times, a rare consensus can be found in UK politics: we all agree Britain is in the midst of a housing crisis. Full-time workers must pay on average 7.8 times their annual workplace earnings to purchase a home in England and Wales. The average proportion of income spent on rent has risen from just 10 per cent in 1980 to 36 per cent today. To top it off, homelessness is at a record high.
So I was delighted to hear that London mayor Sadiq Khan found some spare time out from campaigning for a second Brexit referendum to announce a new housing policy this week. But a quick read of his proposals reveals that he has once again let down Londoners.
Khan announced in Metro that he seeks to introduce rent controls in London to help 'overhaul the rent sector'. He is right that the capital's exorbitant cost of living demands a solution, but his proposed solutions are just blunt policies that will ultimately worsen, not fix, the housing crisis.
Every A-Level economics student knows that rent controls are a non-starter. By introducing a price cap below the market rate, supply is reduced, as there is less financial incentive for landlords to put tenancies on the market. The lower price would also discourage landlords from renovating or expanding homes, as there will be less potential profit at stake. Khan seems to forget this basic lesson in supply and demand.
His Metro article cited Germany as a model to follow. Their 'rent brake', introduced in 2015, was meant to cap the price of new leases at 10 per cent above what local authorities deemed reasonable. Yet Londoners should reflect on this policy, as it is clear that the German attempt to curb rising housing prices was a disaster.
Between 2015 and 2017, central Berlin rents skyrocketed by almost 10 per cent. Last year alone, residential rent prices in the city were up by 8.6 per cent.
It isn't just Berlin, either. Rent control has failed across Europe.
Rent caps were introduced in central Paris in 2015, only to be scrapped two years later. Why? A French court declared that the price floors were legally improper to apply to the inner city of Paris and not the outskirts. The supply of housing was restricted after many landlords decided against renovating properties in light of new caps, the lack of development ultimately raising rents even higher.
Meanwhile, prices shot up in other parts of Paris where rent controls were not implemented. Rather than actually solving structural housing issues, rent controls merely push price changes on to nearby neighbourhoods.
Much of the Labour Party looks to social-democratic Sweden for inspiration. When it comes to housing, it would be wise for them to heed the words of Sweden's architect of the welfare state, the Nobel-prize-winning economist Gunnar Myrdal, who said: 'In many cases rent controls appear to be the most efficient technique presently known to destroy a city – except for bombing.'
Khan fails to acknowledge the real issues in the London housing market. The issue isn't just rising rents: this year was the first time in two years that London rents have even risen – and even then it was only by 0.1 per cent. While there is no dispute that living in London burns a hole in your pocket, more comprehensive reform is required to increase affordability. To end the broken housing policies of recent years, we must take into account both supply and demand.
Rising land prices have been the true driver of increases in the price of housing. Just holding on to land can make a tax-free profit, with residential property now overtaking the tech sector as the UK's most valuable asset. Instead of investing profits, many landowners are simply sitting on billions of pounds worth of assets.
Introducing a land-value tax, which is a levy on the unimproved value of land, would be a more sensible move than rent control. Often described as the 'perfect tax', it collects vital revenues from rent-seekers failing to invest profits productively.
Similarly, Khan should reform planning rules around the Green Belt, areas which are often an eyesore. Although folks opposed to development in their neighborhoods may make this politically difficult, building on a reformed Green Belt could ease supply shortages. Indeed, the Adam Smith Institute notes that building on just 3.7 per cent of London's Green Belt land could provide up to one million homes within a 10-minute walk of a train station. Coupled with new investment in social housing, this could massively ease price increases.
One of Khan's main arguments for a second Brexit referendum is that we now have much more information about what Brexit would look like. When it comes to the housing crisis, the mayor ought to take his own advice, and examine the ample evidence that reveals that rent control is a consistently terrible policy.
Tom Westgarth is a Young Voices contributor.
Picture by: Getty.
To enquire about republishing spiked's content, a right to reply or to request a correction, please contact the managing editor, Viv Regan.