Parkfield school and the new intolerance
It isn't the role of schools to disabuse children of their family's religious beliefs.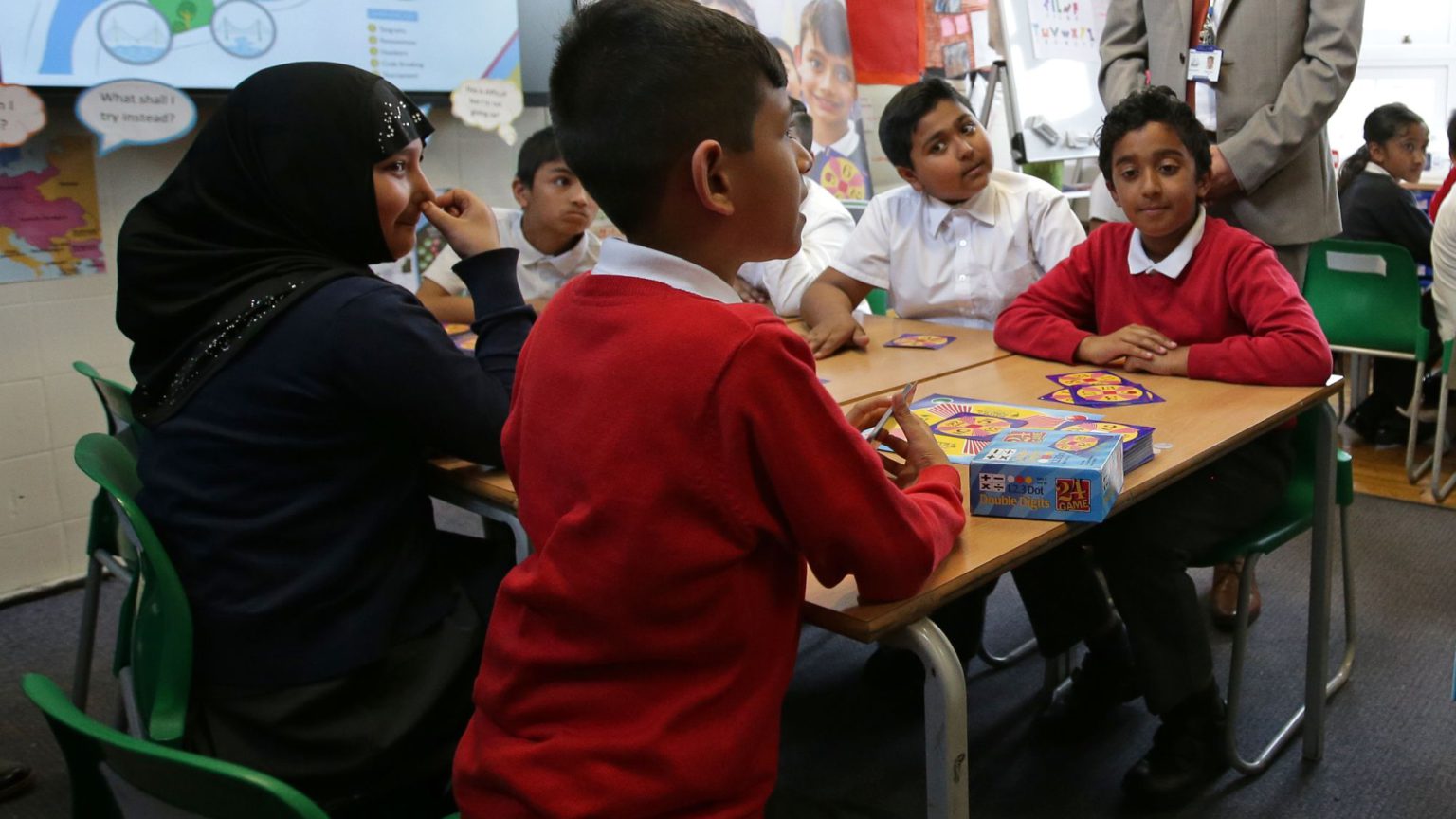 On 25 January, the Birmingham Mail reported a clash between a group of Muslim parents and Parkfield Community School in Birmingham over a new, pilot curriculum aimed at challenging homophobia in primary schools. The deputy head of Parkfield, Andrew Moffat, is openly gay, and created the programme.
The parents' objection was not to his sexuality, but that the curriculum, called 'No Outsiders', went against their religious belief (or their interpretation of their religion), which does not legitimise homosexual relationships. Parkfield, a primary school, is attended by predominantly Muslim children.
'Sorry, at this age it's totally wrong', one parent told the BBC. 'Children at this age don't even know if they are coming or going, let alone knowing what sexual orientation they will become.' Another added: 'It's good to teach children about respect and values but the sexual orientation aspect is against our principles.'
The narrative emerging in the media coverage is familiar. The protesting parents are presented as the ones who don't fully understand the school's efforts to ensure children respect difference and don't bully gay or transgender children. They are presented as unenlightened, having failed to get on board with the programme.
The tacit assumption here, also, is that without such interventions – like No Outsiders, and Moffat's previous project, Challenging Homophobia in Primary Schools (CHIPS) – young children would default to their inner prejudiced inclinations.
The No Outsiders programme is run at Parkfield alongside sex and relationship lessons. It explicitly teaches children that it is okay to be gay, trans and so on. In the words of the school, it aims 'to teach children about the Equality Act 2010, developing an understanding of British values through an inclusive curriculum and school ethos'.
But the 2010 Equality Act, contrary to its title, actually eschews a universal concept of equality in favour of positive discrimination. It implements four major EU Equal Treatment Directives. And it has served to encourage ideologically driven educators wishing to use education to achieve certain social goals.
Moffat has been celebrated for his work, and has a lot of support in local government. He was awarded an MBE for his services to equality and diversity in education in 2017, and he has had the public backing of local Labour councillor and cabinet member for social inclusion, Tristan Chatfield, throughout the conflict with the parents. Chatfield has patronisingly suggested that the parents are simply misinformed about what the school is trying to do.
But it seems to me that these parents know very well what the school is trying to do: teach their children to regard homosexual relationships as the moral equivalent of heterosexual relationships. The parents just do not agree with the school.
Another Labour councillor, Mohammed Idrees, initially supported the parents' concerns and carefully suggested that the school may do well to listen to them. But 48 hours later he had a change of heart, and issued a public apology for having 'overstepped the mark'. Maybe this had something to do with him being reported for allegedly breaking Labour's code of conduct by endorsing homophobic views.
It seems councillor Idrees encountered the limits of tolerance set by those who claim to be tolerant. I have some sympathy. At the Festival of Education in 2017 I was met with gasping, eyeballing, tut-tutting when, at Andrew Moffat's presentation on No Outsiders, I argued that children should read books with great literary qualities, rather than books whose sole merit is that they represent gay and transgender people. (This doesn't mean, by the way, that I think books with gay or trans characters shouldn't be used in the curriculum. It's just that representation shouldn't be the primary criterion for the selection of books.)
This politicisation of primary education raises important questions. What incidents of homophobic or transgender bullying have occurred that merit such a curricular intervention? What horrors have occurred that would warrant teachers explicitly teaching primary school-aged children about homosexual relationships and transgender identity? Do they have evidence that, without programmes like No Outsiders, children would be full of hate, tearing into anyone who was different to themselves?
If, at a school, there have been instances of name-calling, mocking or even physical bullying, teachers should feel able to deal with them by applying a universal standard of rules based on good manners, polite behaviour and disciplinary sanctions. That's pretty much a staple of being an authoritative adult, or at least it has been until recent times.
This is not a battle between bigoted mothers and broadminded teachers. As it happens, the Muslim mothers have said they do not hate gay people. One told the Birmingham Mail that, 'gay people should be treated with mutual respect'. They just also think that it is inappropriate for their children to learn about sexuality at school.
This is not a new problem. The tension between school and the home culture of working-class pupils is a well-established topic in the philosophy and sociology of education. But until recently, such tensions have largely been managed through schools taking a neutral stance towards pupils' home culture and values. Schools would focus on educating children while upholding common values and disciplinary rules that allow all pupils to share in the collective work of education. This does not seem to be the case at Parkfield. Here, the school is positing home values that differ from its values as morally wrong.
To enquire about republishing spiked's content, a right to reply or to request a correction, please contact the managing editor, Viv Regan.