Being anti-rich doesn't make you progressive
The left should focus on lifting poor people up, not tearing rich people down.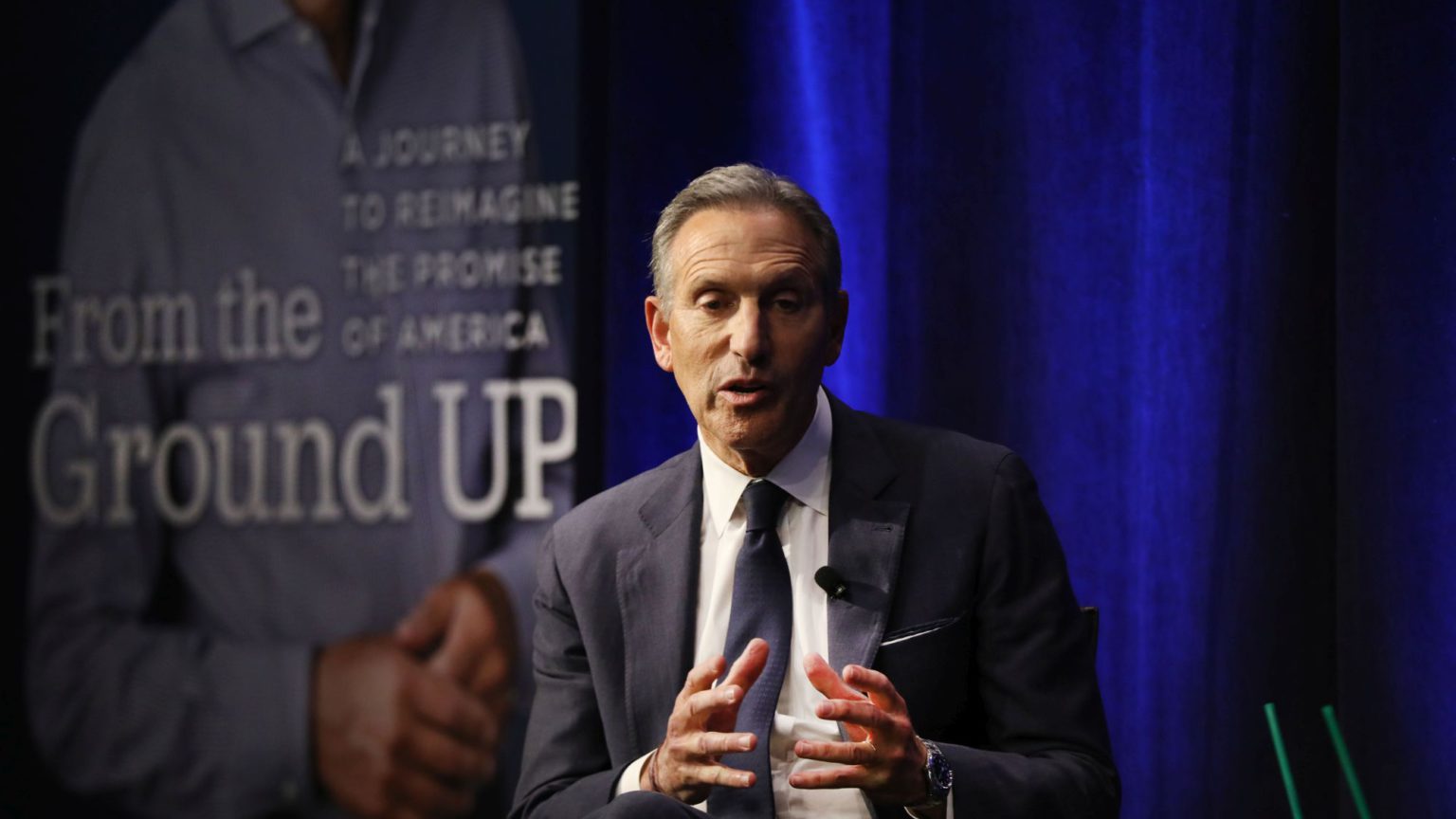 Today's progressives love touting themselves as champions of the working class. And to them, there's no better way of doing so than through their anti-rich rhetoric.
Take the response to former Starbucks CEO and billionaire Howard Schultz announcing he was considering running for US president in 2020.
There are many criticisms to be made of Schultz's pitch. He has tried to present himself as a relatable 'self-made' man. But it's likely most Americans would relate more to the barista behind a Starbucks counter than the self-described 'rags to riches' former CEO of the company.
Former New York mayor Michael Bloomberg and others have also suggested that Schultz running as a centrist independent would actually help Trump.
But progressive lawmakers, some of whom are millionaires themselves, have chosen to hit out at Schultz's personal wealth.
Massachusetts senator and 2020 presidential candidate Elizabeth Warren attacked the billionaire for thinking he could 'buy the presidency'. She is worth $4.7million, making her the 69th wealthiest person in Congress according to Roll Call.
However you feel about Schultz's potential candidacy, his wealth is beside the point. But this line of attack reveals that many progressives have become myopically obsessed with the super wealthy recently.
Freshman Congresswoman Alexandria Ocasio-Cortez recently agreed to the notion that a system allowing billionaires to exist is 'immoral'. This comes shortly after her proposal to raise the marginal tax rate on incomes over $10million to between 60 and 70 per cent.
Warren has been pushing similar ideas. She wants to create an annual tax on the ultra-wealthy, with a two per cent tax on those making $50million or more and up to three per cent on billionaires.
Vermont senator Bernie Sanders is also back in the game, introducing a bill that would tax estates of those who inherit more than $3.5million and reinstate the 77 per cent estate-tax rate on wealth over $1 billion.
These progressive superstars constantly talk up the corruption of the one per cent. But this only helps to hide the fact that most of the policies they are pushing for would actually hurt working Americans.
The popular idea of a Green New Deal, which aims to fight the growing threat of climate change by investing in clean-energy jobs and infrastructure, would no doubt kill thousands of jobs in the fossil-fuel industry. Those blue-collar jobs, which are already scarce, often define the community they serve and would be gone forever if the plan was ever implemented.
The ones pushing for these radical climate-change policies often deflect the concerns over lost jobs with claims that cleaner, more environmentally friendly jobs would be right there waiting for workers. Little do they see how dispensable that makes many of the affected blue-collar workers feel.
The idea of tuition-free college is another favourite proposal of progressives.
They claim it would give everyone an equal opportunity to get a university education. But they fail to recognise other pathways to success, particularly in the skilled trades, which are often more economically beneficial in the long run.
Progressive politicians' focus on free college only really makes sense when you consider that their supporters are more likely to be found on a university campus than in a manufacturing plant.
The estimated cost of Sanders' original free-college plan was about $47 billion a year, to be paid for by a speculation tax, also known as a 'Robin Hood tax', which would place a levy on every stock, bond or derivative sold in the US.
But, amid the push to tax the rich to fund preposterous entitlement programmes, you barely hear any ideas from progressives like childcare tax credits or paid sick leave. Nor do you see many progressives fighting for workers to be able to collectively bargain.
They are pushing policies that would bring down the rich instead of policies that would improve life for working-class Americans.
In the end, it is only elite progressives who have this obsessive wealth complex. Struggling Americans aren't sitting around every day thinking about how much they despise the one per cent. They're too busy trying to pay bills, pay back loans, and put food on the table.
Mica Soellner is a journalist based in the Midwest of the US.
Picture by: Getty.
To enquire about republishing spiked's content, a right to reply or to request a correction, please contact the managing editor, Viv Regan.