Censored for trying to discuss censorship
Bristol SU has banned a speaker from a free-speech event.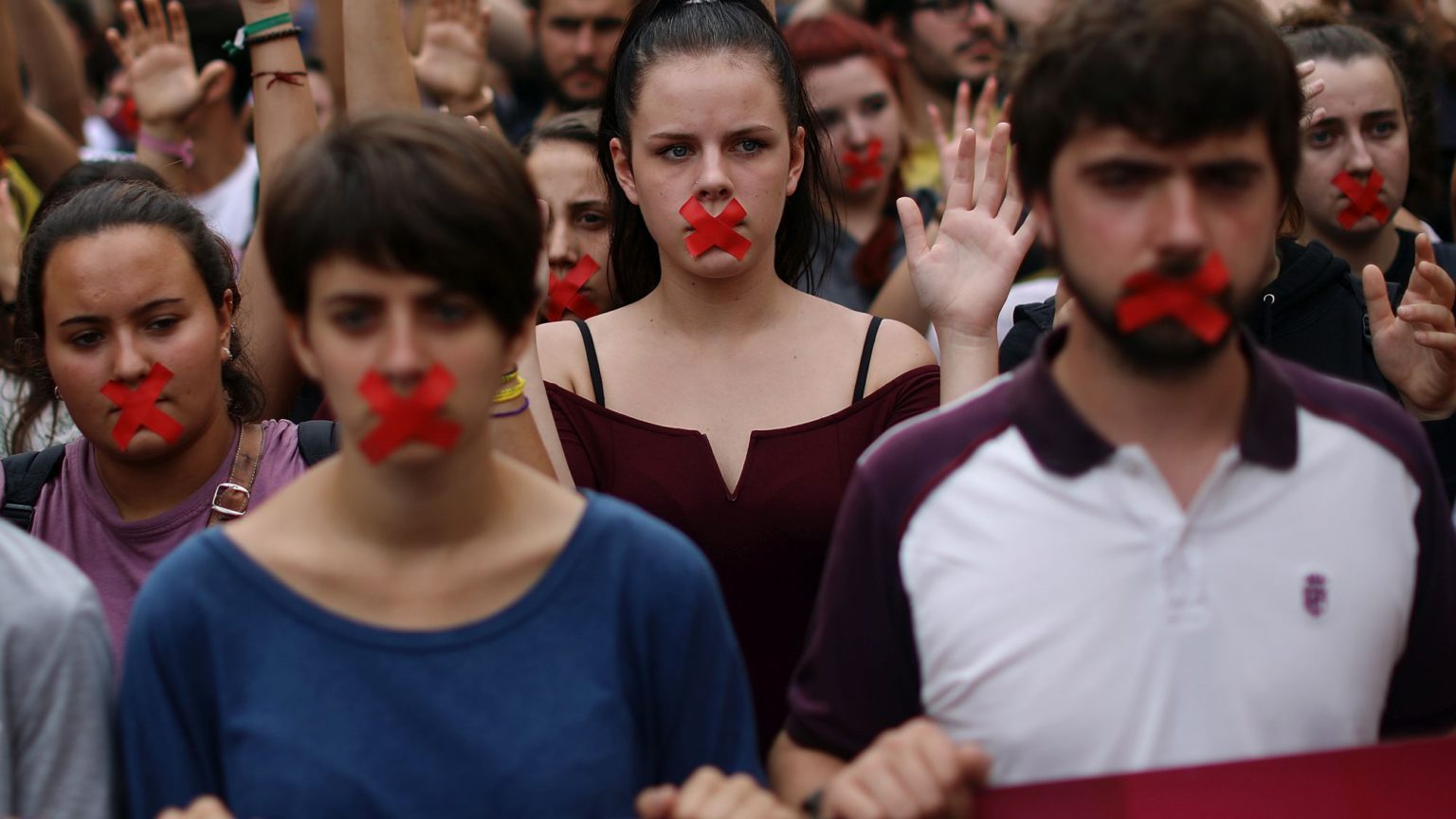 The Bristol University Free Speech Society wanted to organise a panel to discuss the question, 'Is there a free-speech problem on campus?'. And you can probably guess what happened next. Bristol's Students' Union gave them a clear answer to that question by banning one of the speakers.
The speaker in question was Angelos Sofocleous. He is a student at Durham. Last year, after he retweeted a Spectator article titled 'Is it a crime to say "women don't have penises"?', Sofocleous was accused of transphobia and duly sacked as assistant editor of a student journal, and as president-elect of the student humanist society.
Bristol SU claims that its assessment of Sofocleous, in consultation with the police, raised security concerns – public disorder would be 'very likely' if he was allowed to speak, it said, and extra security would be needed. It gave the Free Speech Society only a week's notice to reorganise the event – a demand the society rightly considered 'unreasonable'. The event will still go ahead on the planned date, but without Sofocleous.
An SU spokesperson says that 'Bristol SU is committed to freedom of speech and the rights of all our students to discuss difficult and sensitive topics'. It denies accusations of censorship.
But this is nonsense, of course. As Tom Slater points out on spiked, the free-speech opponents' new line these days is that campus censorship is a myth. But somehow the campus censors still manage to outdo themselves in the banning stakes.
Students' unions and university administrators hide behind bureaucratic procedures. Often, events are cancelled – or are simply impossible to organise in the first place – because they fail to meet various arbitrary demands. Bans are rarely made explicit, but the consequences for free speech are the same.
But if students' unions are determined to carry on pretending that campus censorship isn't a thing, you'd think they'd have the good sense not to clamp down on student events about campus censorship, as Bristol SU has.
This sort of self-own isn't even a first. Feminist Julie Bindel was once banned from speaking at the University of Manchester, at an event on feminism and free speech, organised by a student free-speech society. In 2015, students at Oxford had their free-speech magazine, called No Offence, banned from the freshers fair, and reported to the police.
When campus censors are banning speakers and societies from discussing free speech, you know the free-speech problem is out of control.
Fraser Myers is a staff writer at spiked and host of the spiked podcast. Follow him on Twitter: @FraserMyers.
To enquire about republishing spiked's content, a right to reply or to request a correction, please contact the managing editor, Viv Regan.