The rise of the 'Not Sures'
Our political leaders and parties no longer represent us. What now?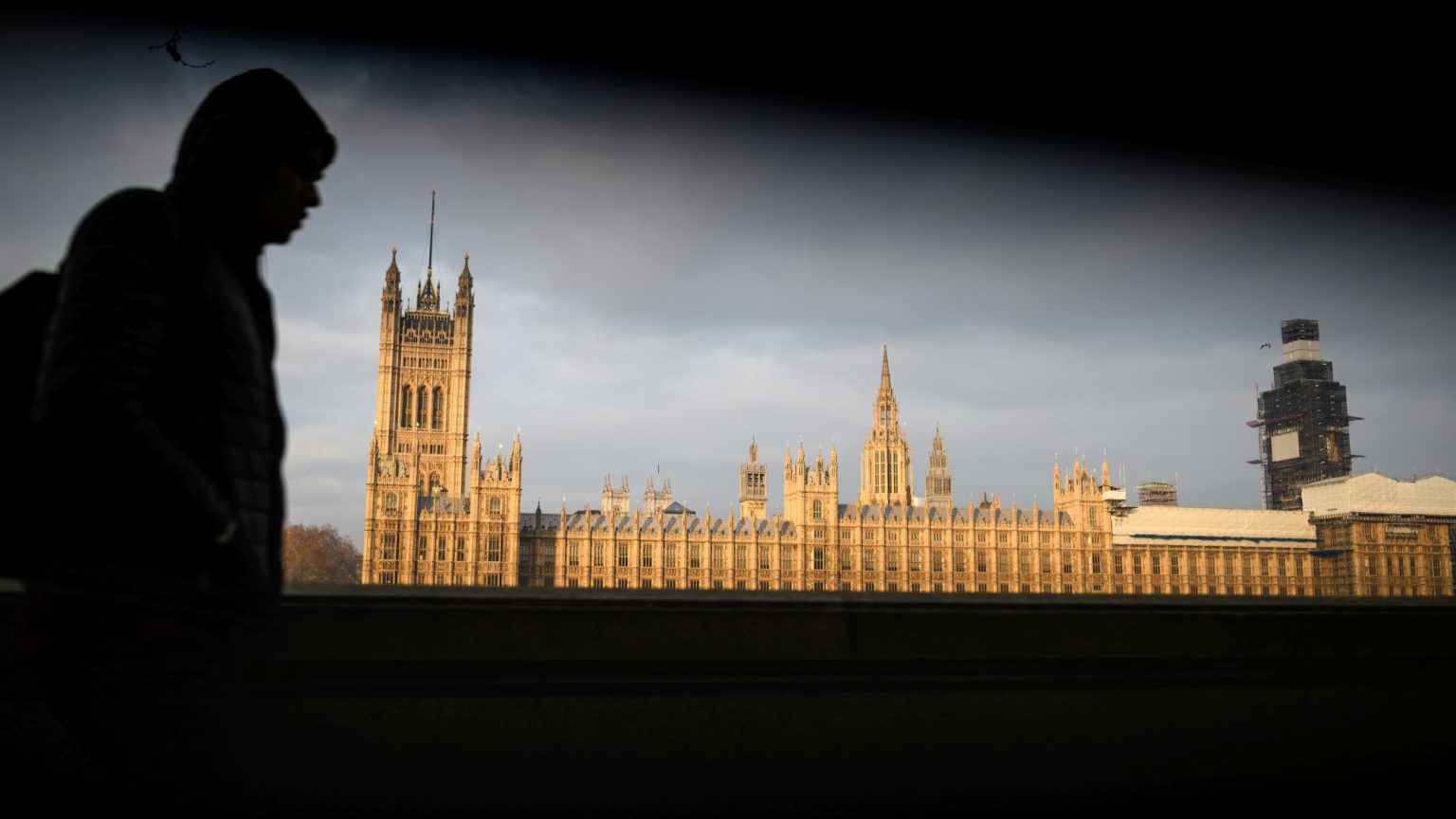 Brexit Britain is crying out for a leader, and that leader's name is Not Sure.
Since last summer, Not Sure has been on an enviable winning streak in YouGov's 'best prime minister' tracker poll, beating Tory PM Theresa May and Labour leader Jeremy Corbyn almost every week from July to January.
It is remarkable. At such a crucial time for British democracy, neither of the party leaders commands real mass support, and no credible upstart waits in the wings.
And this crisis of legitimacy extends beyond party leadership.
A ComRes poll in January found that 79 per cent of voters felt 'most politicians do not take into account the views and concerns of ordinary people', and 64 per cent felt that 'today's parties do not offer me an appealing choice of who to vote for'.
This should come as no surprise. British politics is now polarised around the issue of Brexit. But the old parties of left and right have so far failed to adjust.
As political scientist John Curtice has found, only nine per cent of voters now identity as a 'very strong' supporter of a political party, while 44 per cent say they are a 'very strong Remainer' or a 'very strong Leaver'.
At the last General Election, middle-class Remainers bolted for Labour while many blue-collar Brexiteers bolted for the Conservatives. This was, remarkably, the election in which the Tories took Mansfield and Labour took Kensington.
And yet the two main parties are still trying to contain the Brexit split, rather than embrace it. Theresa May and Jeremy Corbyn have tried to bridge the divide, for fear of alienating sections of their electorates and powerful blocs in their parliamentary parties.
The exchange of letters between May and Corbyn this past week over a potential compromise Brexit deal is evidence of this. Both are effectively offering competing versions of Soft Brexit – an end to political union with the EU and the start of a close, subservient relationship with it.
But as Curtice told spiked before Christmas, voters on both sides of the Brexit question are not in the mood for compromise. The rise of the Not Sures reminds us that, by trying to stand in the middle of the road, both May and Corbyn are being hit by traffic from both directions.
As May tries to take the vote on her battered Brexit deal down to the wire, as Corbyn pushes for a permanent customs union, and as Remainer MPs plot to stop Brexit entirely, it is worth reflecting on the broader picture.
Neither of the two main parties is giving proper form or force to the two main political camps in society, at a time when the future of the British constitution is on the line.
This is particularly disenfranchising for Leavers. After all, seven out of 10 MPs at the time of the referendum voted Remain. The only party currently in parliament which backed Brexit is the DUP.
While there are a lot of people who claim to be 'politically homeless' these days, Brexiteers are particularly lacking in powerful political allies. Parliament has been ranged against us from day one.
And, lest we forget, we are the ones who won the referendum.
More than ever, we need new parties, new movements, new leaders. And yet the response so far from both sides has been either embarassing or half-cocked.
On the centrist, Remainer side, we've had Renew, Spring, the Democrats – a series of abortive e-parties launched and then quietly closed by lawyers, journalists and political hacks with more money than sense.
News over the weekend that a cabal of luvvies, including Rachel Riley from Countdown, gathered in the offices of JK Rowling's literary agent to discuss a new party suggests they still aren't getting it.
But what do we have on the Leave side? Nigel Farage, former leader of UKIP, backing the Brexit Party, a new outfit ready to fight the European parliament elections in May if Article 50 is extended. Farage claims the party has already had thousands of would-be supporters get in contact.
Now, some sort of pro-Brexit protest party, if we were kept in the EU against our will, could clean up in May – just as UKIP did in 2014. It would, at least, send a message that Britain's populist revolt isn't going away.
But what we Leavers need is not protesting MEPs in Brussels, but a real democratic movement at home. And the Faragist right – downbeat, one-note, narrowly Thatcherite – has time and again proven itself incapable of meeting the people's desire for change.
This is why UKIP collapsed in the wake of the EU referendum and has now become an Islam-obsessed sideshow from which Farage and many of its former leaders have resigned in protest.
Fundamentally, those currently vying to create new parties, on both sides of the Brexit question, are confusing branding for politics. They want to provide a receptacle for people's frustrations, rather than a grassroots movement that is truly of the people.
For we Brexiteers, we democrats, the need for something new is bigger than ever. Who could possibly do it? Where could such a movement spring from?
Right now, I'm not sure.
Tom Slater is deputy editor at spiked. Follow him on Twitter: @Tom_Slater_
Listen to the latest spiked podcast below:
Picture by: Getty.
To enquire about republishing spiked's content, a right to reply or to request a correction, please contact the managing editor, Viv Regan.