Stop this trans-washing of history
The attempt to project transgenderism into the past is sinister.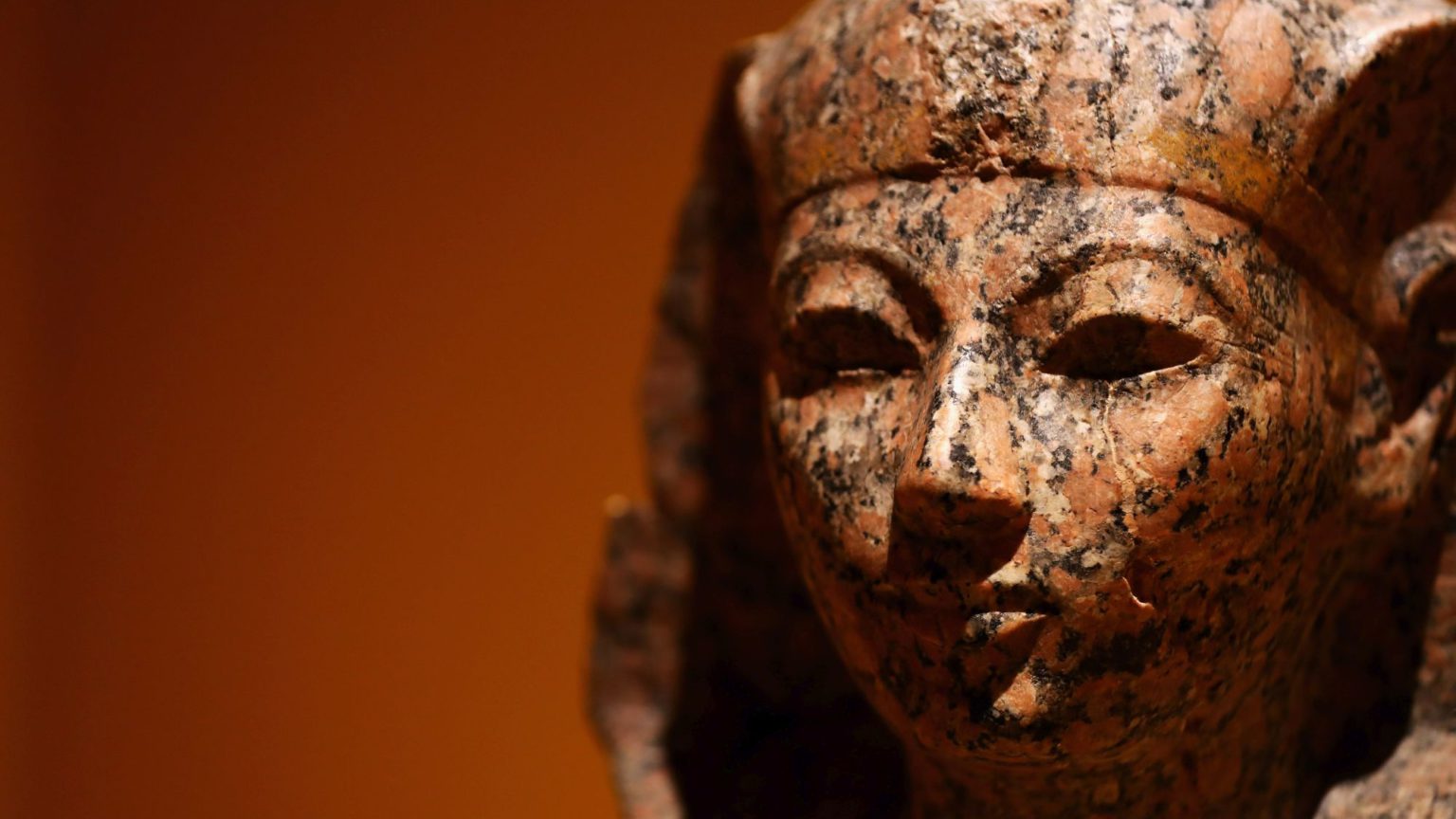 Jesus was a transgender woman. We know this because she wore flowing robes, had long hair, a load of male admirers and a caring personality. It is because of transphobia that Jesus' true identity has been hidden from history. What other conclusion could be drawn?
This is the same laughable line taken by Amnesty International UK LGBTI. To mark LGBTI History month, it tweeted out a list of 10 gay / bisexual men, six lesbian / bisexual women, three trans-women, two trans-men and one 'two spirit' person who it claimed had been forgotten by history.
Somewhat bizarrely the 'trans-men' included Queen Hatshepsut, because she was a Pharaoh who was portrayed as wearing a beard to mark her status as ruler, and James Barry, the first female surgeon who wore men's clothes to work at a time when women were barred from studying medicine. Such anachronistic trans-washing of history wipes out the achievements of remarkable women from our past — women who had no option but to use the markers of masculinity to take a position in public life.
When Queen Elizabeth I gave her rousing speech before the Battle of Tilbury she was famously reported to have said: 'I know I have the body of a weak, feeble woman; but I have the heart and stomach of a king, and of a king of England too.' This wasn't Queen Elizabeth I coming out as a transgender man — rather, she was using the tools at her disposal to inspire confidence from a population mistrustful of women with power. To suggest that such extraordinary women were, in some metaphysical sense, 'male' is postmodern drivel obscuring age-old sexism.
The list compiled by Amnesty International UK LGBTI not only erases women, it also misrepresents men. Marsha P Johnson was a founder member of the Gay Liberation Front and described himself as both a 'boy in drag' and transvestite. It is wrong to call him 'transgender', not least because he died before the term was coined. He was out as a gay cross-dressing male at a time of profound discrimination against homosexuals; he should be remembered as a brave gay man, not a trans poster girl. It is also somewhat ahistorical to champion Lili Elbe, immortalised by Eddie Redmayne in The Danish Girl, as a 'transgender woman'. He was a man with profound untreated psychiatric problems who died as a result of a grotesque medical experiment. But I guess that wouldn't have made for a shareable tweet, or a box-office hit.
These poorly informed, confused messages on social media are perhaps symptomatic of wider tensions within Amnesty International. Highly publicised accusations of bullying, suicides of staff members and offers of resignation made by members of the senior team have tainted the reputation of the organisation over recent weeks. In common with other big beasts of the charitable world, Amnesty International has failed to deliver a coherent line on the balance between women's rights and those of people who identify as transgender.
This is a problem our society is struggling with. In the UK, freedom of assembly has been threatened by extremist trans activists. Over the past 18 months they have mobilised to prevent groups meeting to discuss the impact of proposed reforms to the Gender Recognition Act. This has included bullying venues into cancelling meetings, intimidating protests blocking exits and entrances, and even a bomb threat. Ordinary people who have voiced concerns about transgender ideology on social media have been arrested, including one woman who was kept, reportedly, for seven hours away from her young children. Her crime was to 'misgender' a trans-woman on Twitter.
One might expect Amnesty International to step up and condemn these chilling attempts to stifle freedom of conscience, assembly and expression. Instead it has directed its ire at 'a surge in transphobic media coverage'. This derisory and complacent approach to human rights in the West belies the good work the charity does elsewhere in the world. While Amnesty International UK LGBTI is merrily distorting the past, people like me, who fail to toe the approved line on Queen Hatshepsut, are living in fear of a knock on the door in the future.
Jo Bartosch is a journalist campaigning for the rights of women and girls. Follow her on Twitter: @criticalsisters.
To enquire about republishing spiked's content, a right to reply or to request a correction, please contact the managing editor, Viv Regan.