Stop the campus scaremongering
A new student survey shows how puritanical we've become about sex.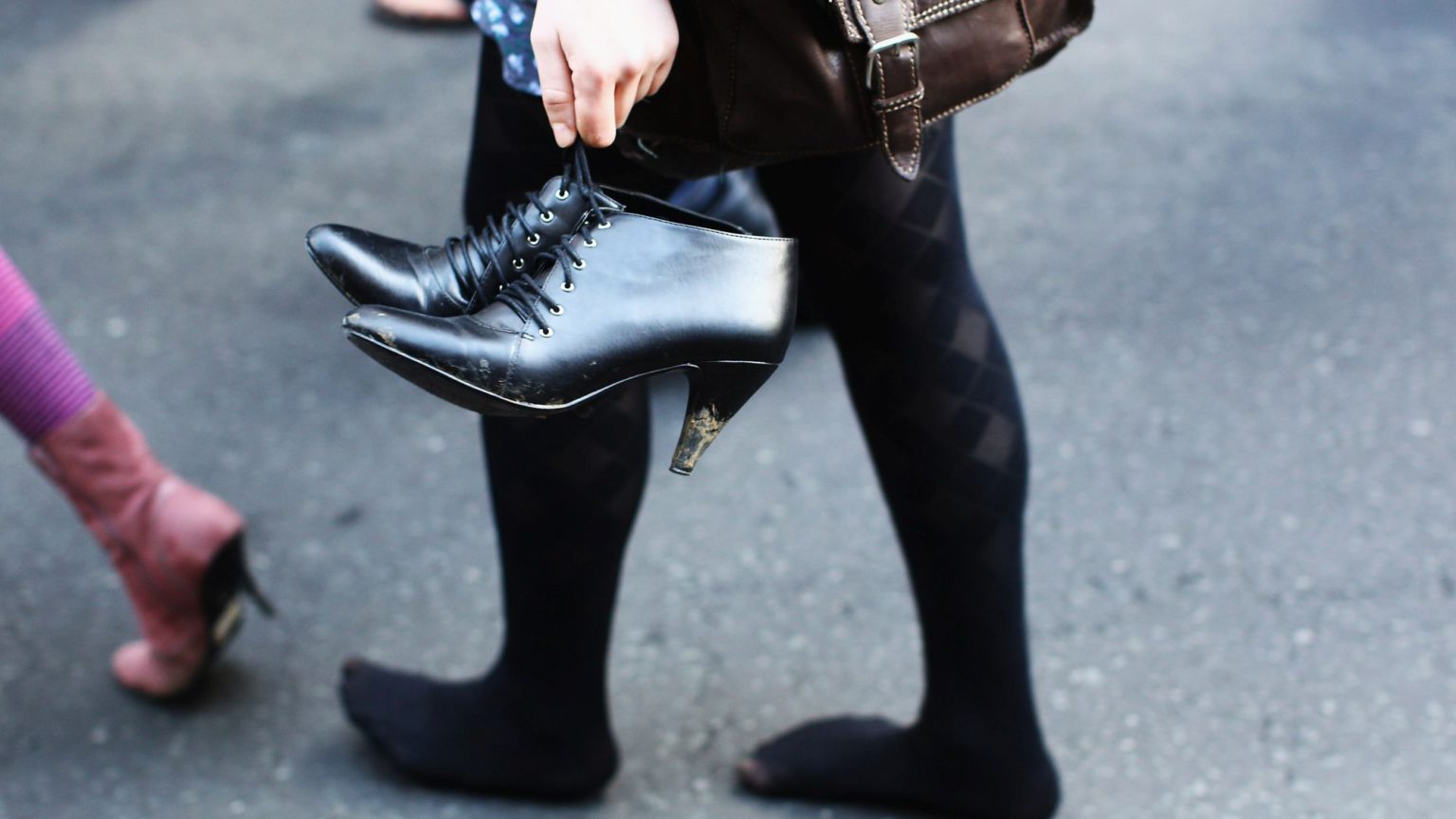 A new report, published by the charity Brook and the student database Dig In, claims that 'more than half of UK university students across the country are being exposed to unwanted sexual behaviours'. This headline-grabbing claim is based on 5,649 student responses to a survey.
And what precisely are 'unwanted sexual behaviours'? According to the report, they could be anything from 'cat-calling' to 'explicit text messages' to 'inappropriate touching' to 'being followed' to being 'forced into sex or sexual acts'. Given this definition encompasses such a wide range of behaviours, from the trivial to the very serious, it is perhaps unsurprising that the figure is so high. (Only a tiny proportion – three to four per cent – said they had been forced into sex or sexual acts.)
Only eight per cent of the 56 per cent said they had reported their experiences. Brook chief executive Helen Marshall told the Guardian that the 'worryingly low reporting rate suggests that much more needs to be done at every stage of academic life'.
This is the narrative Brook and Dig In are pushing: that too few of those 56 per cent of surveyed students, especially female ones, 'believe they are victims of sexual harassment'. Hence Marshall says that more needs to be done to encourage students to report 'unwanted sexual behaviours'. These students need to start thinking of themselves as victims, even if they only experienced something as trivial as an unwanted text message.
Most of the respondents to this survey were not victims of any crime. The law does not criminalise something as vague as 'unwanted sexual behaviour'. When you look more closely at the figures, it is clear that the less serious the behaviour, the less likely the women were to report it. Of the 49 per cent of women in the survey who said they had been cat-called, only three per cent reported it. Similarly, just five per cent of the women 'inappropriately touched' said they had reported it. I would hazard a guess that most of them slapped the hand that touched them, and left matters there – is that not a legitimate response?
The report's definition of what does and doesn't constitute consensual sex is also troubling. It claims that 'only 52 per cent of students understand that it is not possible to give consent if you are drunk'. Really? There is no law that states that alcohol removes the capacity to give consent. If this was the case, every adult who has ever copped off with someone in a bar would be considered a sex offender. Drunk sex is different to raping someone who is incapacitated due to alcohol.
But most concerning of all is the survey's conflation of serious and trivial incidents under the catch-all category of 'unwanted sexual behaviours'. Being cat-called or receiving dirty texts is not comparable to rape. To think otherwise denigrates the seriousness of sexual assault and rape – acts that are already criminal and, thankfully, committed very rarely on campus.
Moreover, when sexual behaviour is unwanted but not breaking any laws, how helpful is it to encourage female students to interpret it as abuse, to see themselves as victims? Surely it would be more effective to empower women to call out bad behaviour when it happens, and therefore change the climate around women's sexual freedom. This tendency to see unwanted behaviour as abuse does nothing to empower young women – in fact, all it does is freak us out about the dangers of sex.
Buried deep in the report's press release is one scrap of positive data: 90 per cent of all respondents said they 'felt confident to say no to unwanted sexual advances'. This shows that despite the attempt to tell us that we're more victimised than we realise, most of us still know our red lines and stick to them.
It's a shame that Brook is engaging in these kinds of puritanical scare stories about sex. Its founder, Helen Brook, established it to give women the knowledge they need to feel empowered in their sex lives. Reports like this one betray that ambition.
Ella Whelan is a spiked columnist and the author of What Women Want: Fun, Freedom and an End to Feminism.
To enquire about republishing spiked's content, a right to reply or to request a correction, please contact the managing editor, Viv Regan.