Kashmir and the fatal legacy of partition
The India-Pakistan crisis has deep and tangled roots.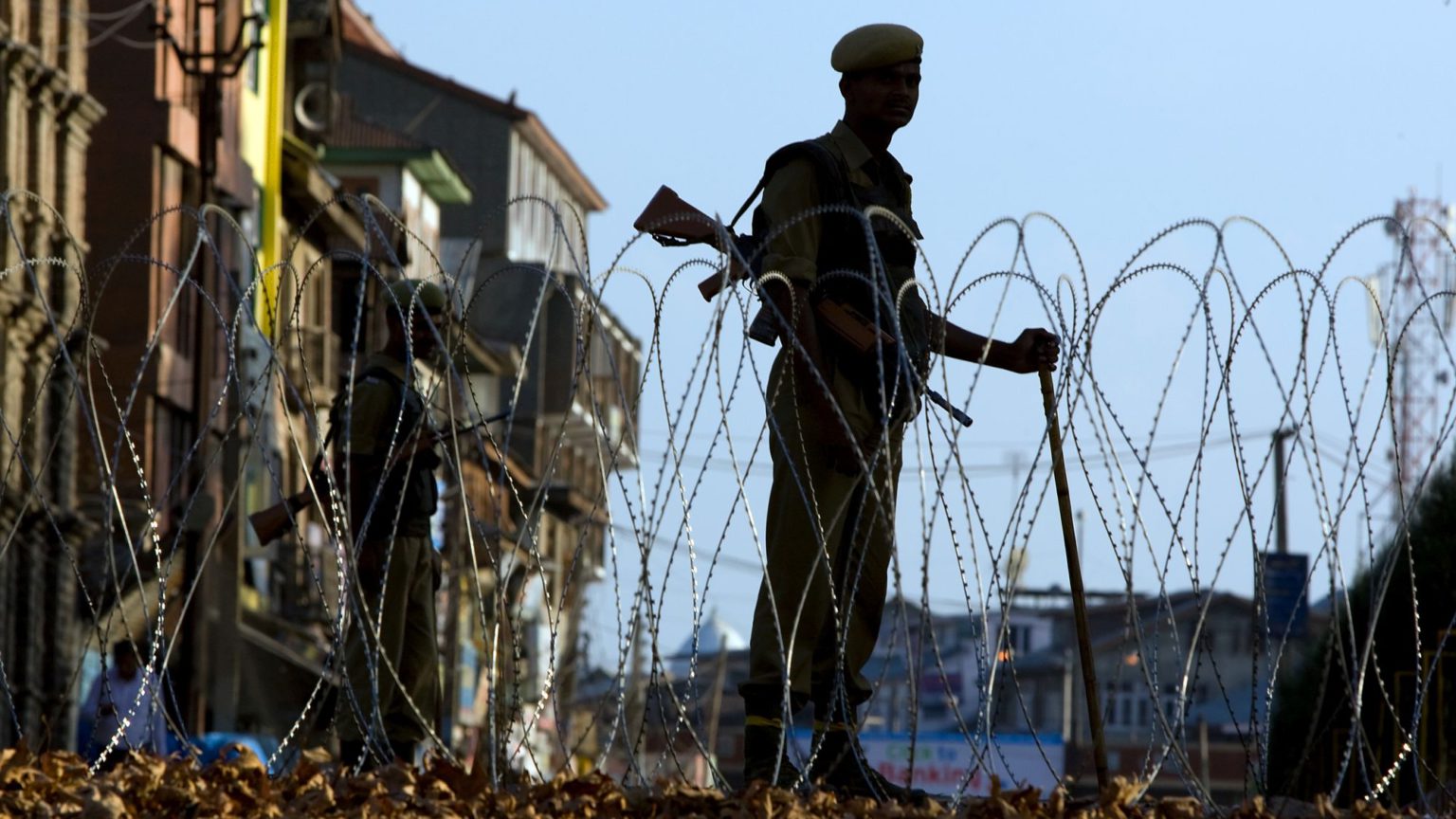 So, the latest flare-up in the disputed territory of Kashmir ended not with a nuclear bang, as some had feared, but with a PR whimper, as Pakistan returned captured Indian fighter pilot Abhinandan Varthaman to the Indian side of the Wagah border. Pakistan and Indian security forces continue to exchange fire along the 'line of control' in Kashmir, but, for now, a fragile semi-peace has been resumed.
It had been a long couple of weeks. On 14 February, a suicide bomber from the Pakistan-based Islamist militant group Jaish-e-Mohammed rammed an explosive-laden car into a bus carrying Indian paramilitaries in the southern part of the disputed Indian section of Kashmir, killing 40. It was the deadliest single attack in three decades.
Indian prime minister Narendra Modi, who has long presented himself as an implacable opponent of Islamist Pakistani militancy, authorised and then trumpeted a retaliatory air attack in Pakistani territory in north Kashmir, the first time India has done so in 50 years. Modi's satisfaction was short lived. Two days later, Pakistan responded by engaging in an aerial dogfight and bringing down an Indian fighter plane and capturing its pilot, prompting a defiant statement from Pakistan prime minister Imran Khan: 'Our action was only intended to convey that if you can come into our country, we can do the same.'
With each new low – the unprecedented aerial incursions into foreign territory, the bringing down of a fighter plane – it looked as if both sides were walking wide awake into another war. But then came Khan's 'peace gesture', and with it a sense that things had settled down.
Yet while this flare-up may have burnt itself out, the antagonism, the latent conflict, between these two sibling states, manifest in but not confined to Kashmir, persists. And for as long as that remains the case, the war merely remains dormant.
For too many bien pensant observers, all this is an opportunity to blame nationalism. Because that, as we're told often enough, is the blight of our current moment. We've seen it in Hungary, in Brazil, in the US, and now we're seeing it in Pakistan and India.
There is a superficial truth to the observation.
Under the government of Modi and the BJP, the favouring of Hindus and the promotion of Hindu culture has dovetailed with a degree of tolerance for anti-Muslim and anti-Pakistan sentiment – understandable given the Islamist terror attacks, fomented in Pakistan, and carried out on Indian soil. Add to this an upcoming election, and there is an argument to suggest Modi felt he ought to indulge in a bit of tub-thumping and sabre-rattling with Pakistan – which, if Twitter is any gauge, went down well with the Indian electorate. Hashtags like #IndiaStrikesBack #TerroristanPakistan and #IndiasRevenge proliferated.
On Pakistan's side, meanwhile, we have a nominally secular state that has for too long relied on the military for its authority, and that has always generated a sense of nationhood through an appeal to Islam and being anti-India.
But the nationalisms at work here aren't really comparable to the patriotic bluster of Donald Trump or Jair Bolsonaro. Their roots go far deeper, reaching back to the fatally divisive, not to mention imperial, idea on which the postcolonial nations of Pakistan and India were founded: that Hindus, as the religious majority in the Indian subcontinent, would always tend towards the oppression of Muslims.
Partition, giving each their own state, looked like a solution, a case of divide and self-rule. But it was to consolidate and entrench the division, generating an almost religious enmity between two secular states. And Kashmir has – since its Hindu monarch tried to absorb it into India in 1947, prompting staunch resistance from Kashmir's Muslim tribesman – become the principal battleground in which the fatal legacy of partition continues to play itself out, unresolved and seemingly unresolvable.
Indeed, wars between Pakistan and India in 1947, and 1965, fought in and over Kashmir, fixed the line of control in Kashmir (with Pakistan controlling the north and India the south, and China controlling a portion, too), but failed to resolve the dispute. And so, over the past five decades Kashmir has been the point at which the antagonism threatens to erupt, again and again, as it did in what is known as the Kargil War in 1999, when Pakistani militants took up fortified positions in Indian Kashmir, and in 2001/02, when both sides amassed troops on either side of the line of control.
Yet, in a way, the interminable, nascent conflict in Kashmir is not just Pakistan's and India's problem.
Firstly, it implicates the US. The Pakistan Islamist militias, such as Lashkar-e-Taiba, Hizb-ul-Mujahideen and Jaish-e-Mohammed, which are responsible for many of the terror attacks in Kashmir and in other Indian cities, including the Mumbai terror attack in 2008, were largely and unwittingly cultivated, if not created, during the 1980s by the Pakistani military in cahoots with the US. Then, their purpose, as the Mujahideen, was to fight the Soviet Union in Pakistan's neighbour Afghanistan. But, after the withdrawal of the Soviet Union and the end of the Cold War, these war-hardened Sunni militants, no longer in the proxy employ of the US, mutated and splintered into something else: the Taliban in Afghanistan, and assorted Islamist militias over the porous Afghan border in Kashmir. It is these groups – groups born in and of the Cold War – that have largely become the frontline in Pakistan's underground conflict with India in Kashmir and beyond.
After 9/11 and the US-led 'war on terror', the picture became even messier. Pakistan's then leader, General Pervez Musharraf, was given an ultimatum by US secretary of state Colin Powell a few days after the Twin Towers fell: 'You are either with us or against us.' He acquiesced and allied Pakistan with the US in return for increased military aid. This elevated the terror threat within Pakistan. And it created an internal contradiction within the Pakistani state: it was pursuing counter-insurgency measures with one arm, while backing insurgents, where useful, with the other. Hence, the Pakistan army is frequently in conflict with the Pakistan Taliban in Kashmir, and has suffered enormously from Islamist terror attacks on its own soil (22,000 civilians are estimated to have been killed), while Pakistan's infamous Inter-Services Intelligence agency has continued tacitly to support the Islamist militias insofar as they further the Pakistani state's own security objectives.
The result has been instability, incoherence and US accusations of Pakistani state duplicity, which reached a crescendo with Donald Trump's tweeted accusation that the US has received 'nothing but lies and deceit' from Pakistan.
Secondly, America's decision to distance itself from Pakistan, and shift its affections towards India, has not only inflamed tensions between India and Pakistan — it has also brought China's role in perpetuating the ongoing antagonism into focus. This role is not as new as some commentators have suggested it is. China, which of course controls a part of Kashmir, has always been involved in affairs in its regional backyard. Moreover, with India an economic rival, it has an interest in ensuring Pakistan remains something of a thorn in India's side. Hence it is notable that, in 2001, when 14 of the 15 members of the UN Security Council moved to ban Jaish-e-Mohammed as a terrorist organisation, China vetoed this effort.
None of this is to suggest the US or China want India and Pakistan playing wargames in Kashmir – China is spending billions of dollars investing in Pakistan, not arming it. The problem is that in pursuing certain objectives through Pakistan and to a lesser extent India, international actors unwittingly end up perpetuating a conflict between the two, be it creating the conditions for an Islamist insurgency, and Muslim resentment, in India, or through supporting the one (Pakistan) to keep the other in check (India).
And so it rumbles on, ominous and seemingly inexorable. Yet, one wonders if the only solution that might bring a degree of stability, and resolve the conflict playing out in Kashmir, is actually the one proposed in 1948 by India and the UN: a plebiscite on Kashmir's national future. New Delhi rowed back on its original commitment to the proposal, advocated most strongly by Jawaharlal Nehru, during the latter half of the 20th century. In doing so, the Indian state sowed the seeds of discontent among the Kashmiri people themselves. But it does seem that the only way of stopping this tragically torn, unsettled region from being a plaything of two national antagonists, and myriad Islamist militias, not to mention the Taliban, is to place its future in the hands of the people who live there. Then, perhaps, there might really be a resolution to a conflict that has remained unresolved for over 70 years.
Tim Black is a spiked columnist.
Picture by: Getty.
To enquire about republishing spiked's content, a right to reply or to request a correction, please contact the managing editor, Viv Regan.