A classic underdog story, in spandex
Following the worthy Oscars season, Fighting with my Family is a breath of fresh air.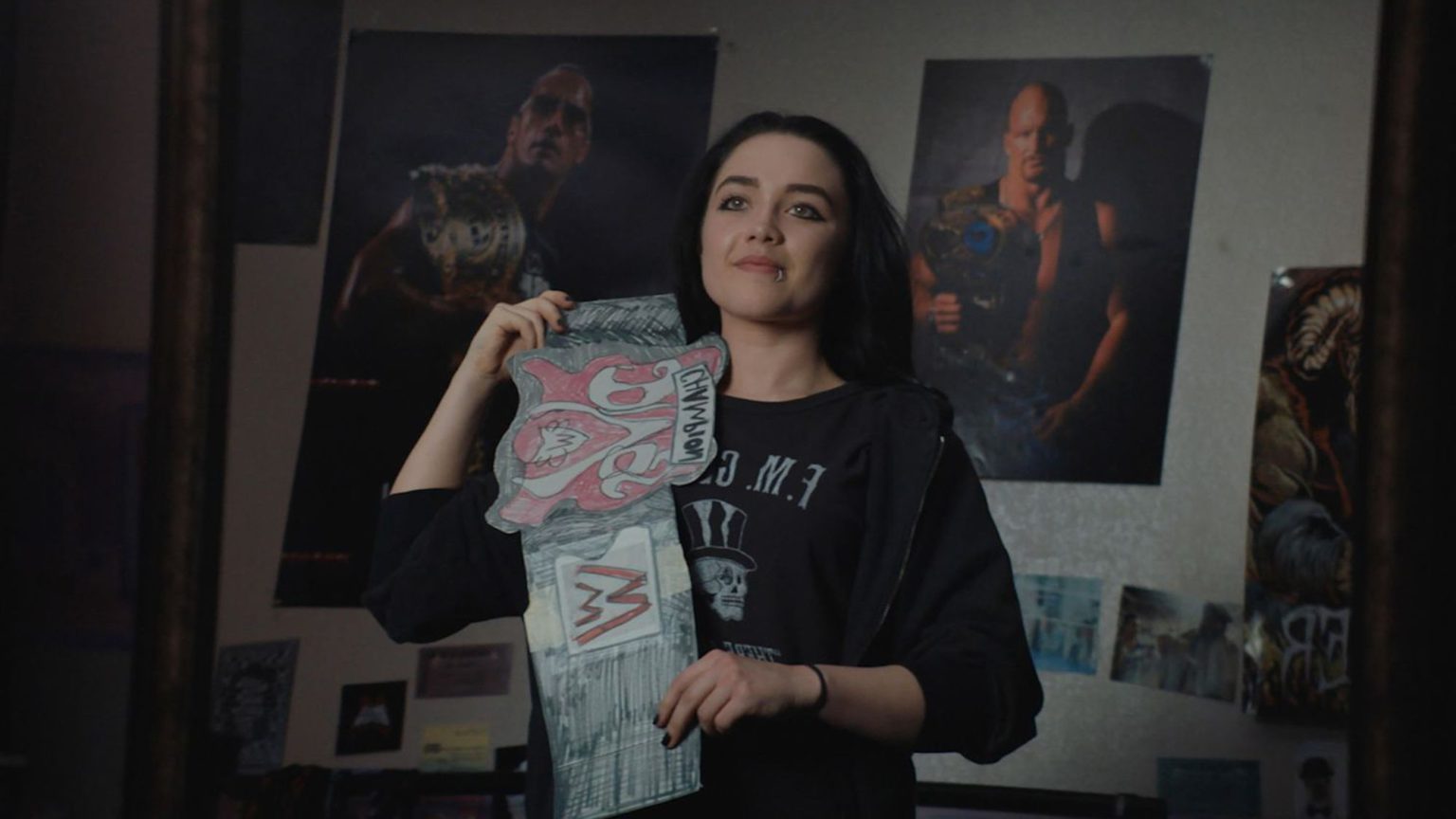 'A soap opera in spandex' is how a deadpan Vince Vaughn describes professional wrestling to a room full of hopefuls, all struggling to nail the perfect promo (speech to the audience). One of those hopefuls is a pale and blacked-haired Florence Pugh, looking insecure surrounded by taller, blonder and more tanned women. This is a scene from Stephen Merchant's new film, Fighting with my Family, inspired by a Channel 4 documentary about an eccentric, working-class East Anglian family and one young woman's rise to fame in the WWE.
Stephen Merchant, the writer-creator (with Ricky Gervais) of shows like The Office and Extras, had never seen pro wrestling before he started writing the script for this movie, nor had he heard of the script's real-life heroine, WWE star Saraya-Jade Bevis, aka Paige (played by Pugh). Merchant was told about Paige's story by wrestler turned actor Dwayne 'The Rock' Johnson. He came across the Channel 4 documentary, made about Paige and her family in 2012, while in a London hotel. American superstars watching eccentric British telly has often had interesting results. The rapper Nelly once completely freaked out in a Dublin hotel room when he caught an episode of Channel 4's Naked Attraction.
The Rock met Merchant while filming The Tooth Fairy, and persuaded him to write the script. The story itself is unbelievable in a number of ways. It begins with the Bevis family, who are struggling to make ends meet putting on small wrestling events across Norfolk. The film lovingly portrays Saraya's parents, Ricky and Julia (played wonderfully by Nick Frost and Lena Headey), who come from difficult backgrounds, marked by crime, abuse and homelessness. For both of them, wrestling was their salvation. Both Saraya and her brother, Zak, wrestle at their parents' events and eventually go to tryouts for the WWE.
The film is not just about the incredible success of Saraya, who survives the dog-eat-dog world of WWE to become the 'Divas' champion at the age of 21. It is also about her brother, Zak, who gets left behind. After he is rejected by the WWE, he struggles to be happy for his sister. He neglects his job as a wrestling coach and fatherhood becomes difficult. He starts picking fights, hoping to rid himself of the pain of failing to make it. This is one of the reasons Fighting with my Family is so good. Despite the larger-than-life subject matter, it is human and relatable. While the success of Saraya is out of reach for most people, Zak's disappointment feels very real. Vince Vaughn, who plays a harsh WWE coach, telling Zak, over the phone, to let it go is one of the most heartbreaking moments in the film.
Merchant manages to capture the wildness of pro wrestling for the uninitiated. In a recent Guardian article promoting the film, he made the point that Paige's story of working-class success should have made the news in Britain. But the working-class fanbase of wrestling breeds snobbery. Wrestling has long been considered a silly pantomime, lapped up by the idiotic masses. Merchant captures the incredible fitness and charisma performers need to make it in this bizarre yet fascinating world.
Fighting with my Family is a breath of fresh air following another worthy Oscars season. This is an old-fashioned underdog story about a young woman who rose to the top against incredible odds, leaving her tough yet loving family incredibly proud. Plus the Rock's cameo is fucking gold.
Michael P Fitzpatrick is a writer and teacher based in London.
Watch the trailer for Fighting with my Family below:
To enquire about republishing spiked's content, a right to reply or to request a correction, please contact the managing editor, Viv Regan.